​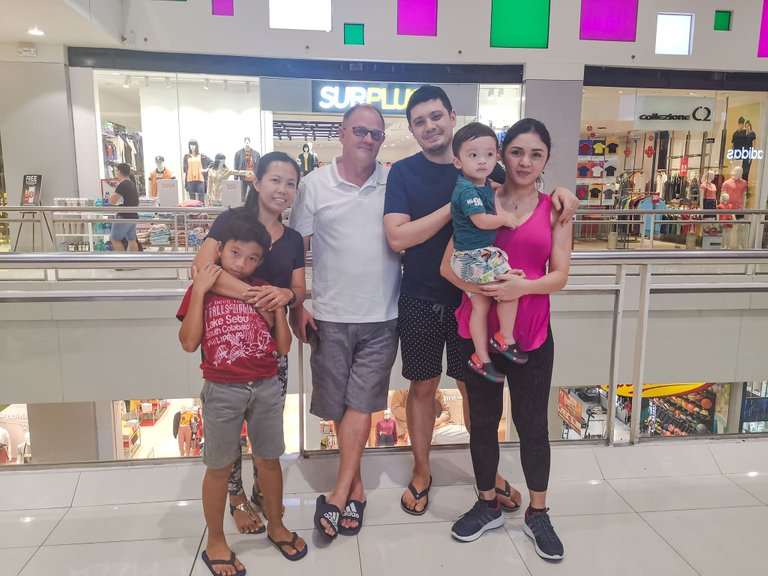 ---
This week the #SteemPhilippines group in Davao City had it's 5th official meetup. In attendence was Gerhard @usveteran, @viverlie, @emafe and @chrisrice. @nathansenn, the blockchain developer of the group didn't attend since he was in China at the time of the meetup.
The group ate at S&R Pizza again since that is one of Gerhard's favorite places to eat. @chrisrice and Gerhard started the talk just opening up about their lives, their relationships and Gerhard's prior military service. Since @nathansenn was absent and @jancharlest was absent too, the two of them discussed more personal topics as they got to know each other more and shared their stories about life.
After discussing some of Gerhard's life experiences, @chrisrice shared the game @brosino with him, and Gerhard logged in and played a few slot machine rounds, all with the idea of someday earning free Steem on the app.
Gerhard has been a member of the Steem Philippines group chat on Facebook since earlier in the year, but he hadn't purchased any Steem and hasn't really used any of the apps. He has just tuned into the daily dicussions in the group chat about price movements, cryptocurrencies and the ideas related to starting Steem-based businesses.
Chris and Gerhard also discussed the current low price in Steem and that's when Gerhard shared that he was planning on buying some Steem in October. @chrisrice said they can buy Steem together at a local 7-Eleven during the next meetup, and Chris offered to help Gerhard get started.
---
Gerhard actually didn't register his account himself. @chrisrice used free 'invite' tokens that he earned from @steem.ninja to register the username @usveteran for Gerhard, and @viverlie for his wife. The next goal for the two of them will be for Gerhard to download @partiko and to start participating in the curation and content production that members @guruvaj, @iyanpol12, @jemmanuel and other standard members participate in. He is intrigued to get started and he'll likely be posting about President Donald Trump, or the Greenbay Packers football team.
That was our meetup #5 and it just goes to show that the meetup can be about blockchain development, cryptocurrencies or just about anything under the sun 😊
---
If anyone lives in Davao City and is interested in meeting other blockchain and crypto enthusiasts, or if you just want to meet other people, you are invited to the next #SteemPhilippines meetup at SM Ecoland on October 3rd, 2019 (Wednesday) from 5:00 PM - 8:00 PM.
CONTACT US on Steem.ph
---
Originally posted on Steem Philippines. Steem blog powered by ENGRAVE.