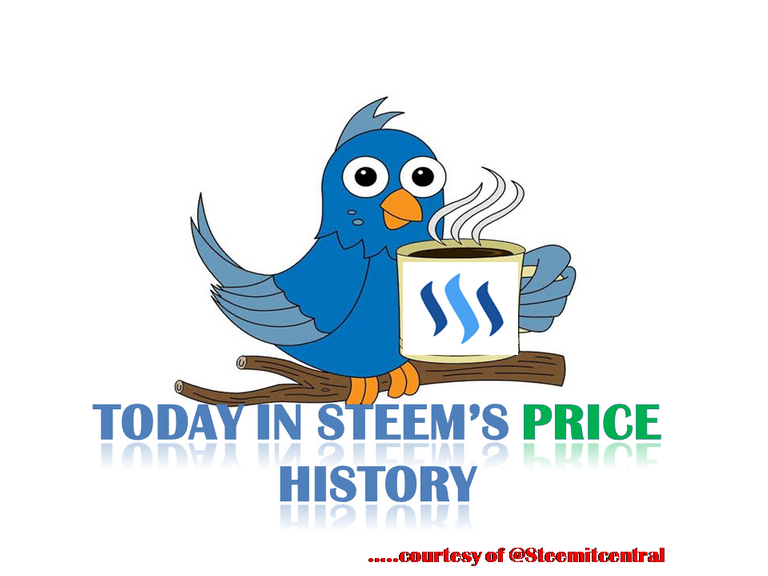 People are trapped in history and history are trapped in them. ~ James Baldwin
---
As at press time, Steem is trading at $0.13.43. Contrarily, on this day exactly a year ago Steem was trading at $0.46. This means that Steem is down by over 300% in the past one year.
The question remains whether Steem can still reach such a price level again considering the bearish trend we've witnessed in the past months? Well, only time will tell.
See you again tomorrow for another edition of Steem's price in history.