I'm not going to go on about yesterday's election, but let us say I was not in the best mood this morning. I will not let this shitstorm stop me putting out my weekly #FollowFriday post.
The Steem price is still up a bit on the week with good volume. Steem Dollars still not so good, but nobody seems to care.


Prices via @coingecko.
The Steem sites are still languishing at the moment. @steempeak is on the up. I tend to use that on my PC and @esteemapp on my phone, although I am using the desktop version to write this post and will use some of the tokens I earn to boost it. You can access eSteem on the web too, but I think that is read-only.

.
The various Steem apps are doing okay on @StateOfTheDapps, but it looks like they lost contact with the blockchain stats today as you can see all the graphs just plummeted.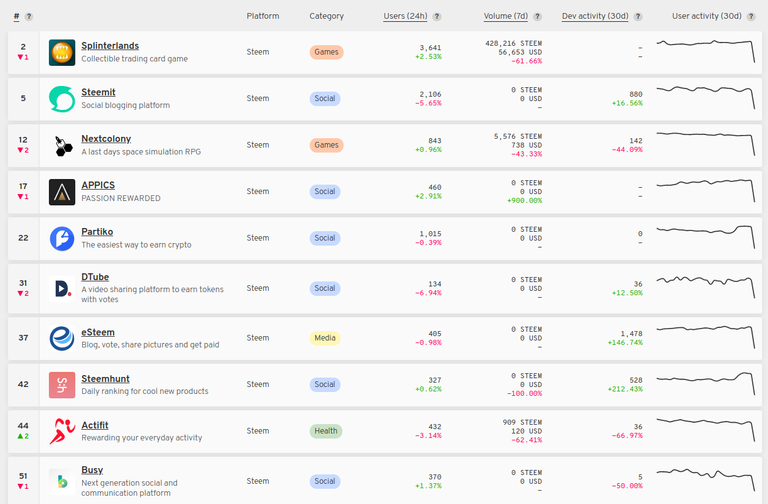 I am interested if anyone has any other good sources of statistics on how Steem is doing.
Here are my suggestions of Steemians to check out with an emphasis on people who help the #community:
I would love to see others doing #FollowFriday posts. I do it to help people make connections. The social side of Steem is vital to me. I am not making enough to justify the time I spend here, so it has to be fun. Treat it as you would other social platforms. If more people spend more time here then it will grow.
Steem on!
The geeky guitarist and facilitator of the 10K Minnows Project.