Hi everyone
I am currently in the process of building a vintage race/show car. The car I have chosen is a 1974 Mazda rx4 with a 13b turbo rotary engine.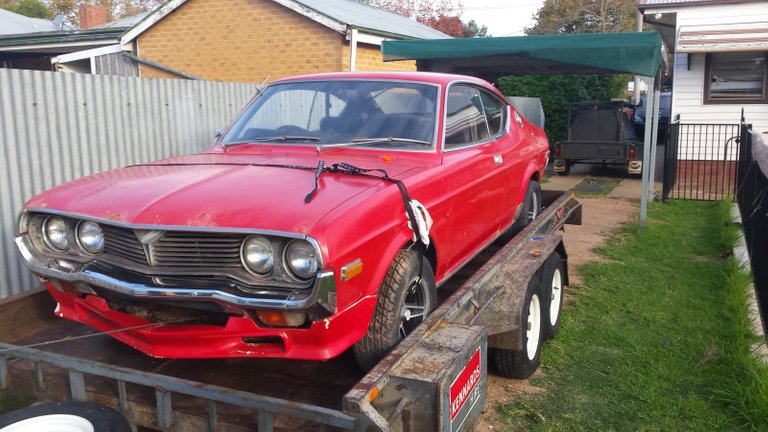 This is the blank canvas for the first Steem race/show car but I'm sure we can think of a better name than that for it.
I would love to get the Steemit community involved and have the first Steem funded race/show car.
What do I need from you?
• A like and follow
• Ideas and suggestions on the build colour, paint, wheels, engine modification etc.
• Designs and your continued involvement with the build.
Most importantly what can I give back to the community and you?
• Constant build updates.
• Footage from track days and car shows.
• Help in my own way to promote this great community.
TOGETHER WE COULD BUILD SOMETHING LIKE THIS AND IT ALL STARTS WITH 1 LIKE