I finally placed in a tournament after I don't know how long. I don't ever like getting defeated, but when I am defeated by someone who ends up being top three, it hurts a little less. I was defeated by @white-stork.
Still though, I earned 650 DEC and I added it to my collection for card buying.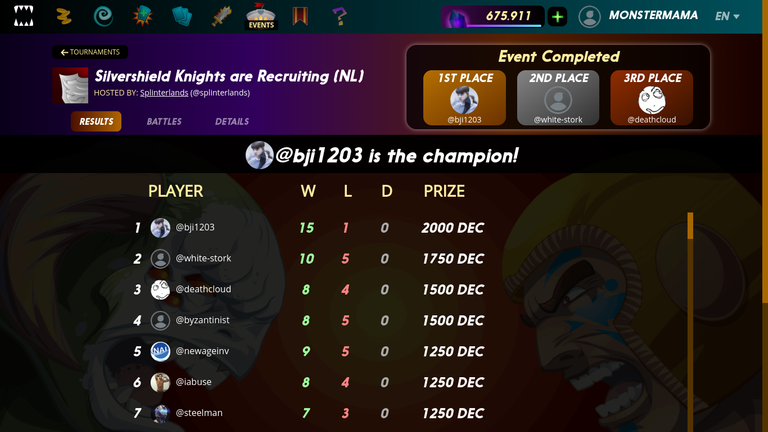 I brought my Stonesplitter up to a level 4. I see that I want a level 5 so it can have the "enrage" feature, but a level 4 will do for now, as what I really need is stronger summoners.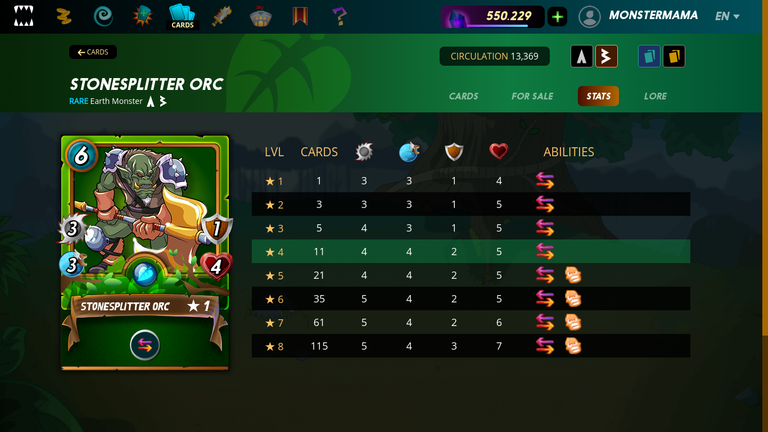 I also brought my pit ogre to a level 4 and now that one has the enrage feature which is really cool. With that feature, the melee attack number goes up when he get's hit.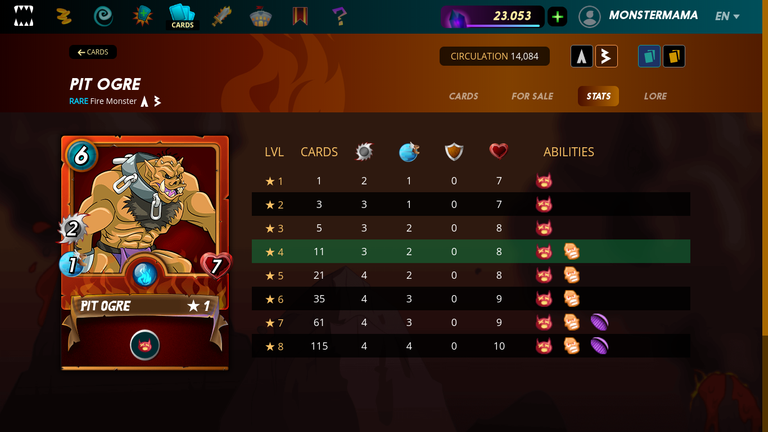 And then also my fire beetle. It was really close to the next level so I just tipped it over.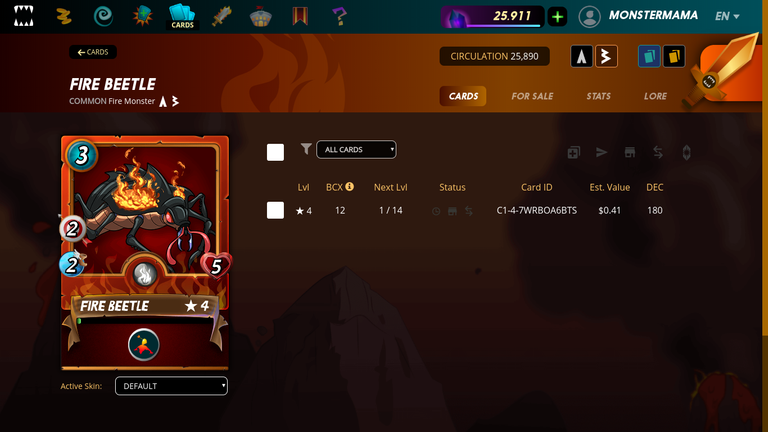 What I really want is stronger summoners, but these cards were powered up before I knew how to power up and therefore only needed 1-2 more cards to get to the next level.
At a few cents each with my DEC earnings, they have been slowly getting stronger.
It should only be a few more days before I can start buying more summoners.
Level 5 summoners here I come!