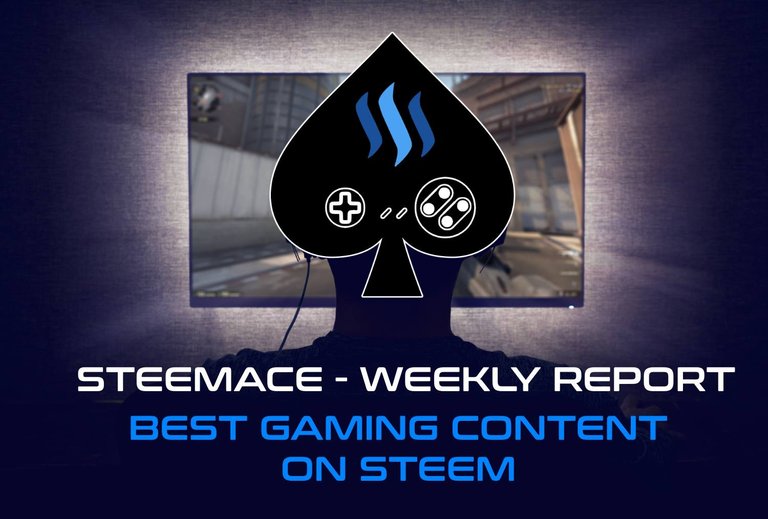 1. Best Gaming Posts (non video)
Here is our list of the best gaming posts on Steemace of the week. The list excludes videos (which are further down in this post). It's personal opinion of course and there is always the possibility that we missed a great post (sorry of that happens, we try our best).
2. Featured video gaming content
This is our list with good video gaming content of this week. Many authors create videos daily so we only have one post per author in this list. It should be easier for potential followers to find video creators they like.
3. SBI (Steem Basic Income) giveaway
We are giving away 50 SBI every week. Every staked GG counts as won ticket for the raffle.
Here are the winners of this week's giveaway:
@gamer00, @we-are-palcoin, @crimsonclad, @sugandhaseth, @followbtcnews, @danielsaori, @balte, @dotwin1981, @mattclarke, @eirik, @balte, @radaquest, @vip, @dotwin1981, @eturnerx, @fullcoverbetting, @brianoflondon, @fantasycrypto, @whatageek, @thedailysneak, @phoenixwren, @intrepidphotos, @delegate4gg, @xawi, @gillianpearce, @eirik, @dandays, @kaylinart, @vip, @japanguide, @radaquest, @moon32walker, @stranger27, @palasatenea, @radaquest, @eirik, @dotwin1981, @fantasycrypto, @steemaction, @lintang, @hstafford, @thranax, @dotwin1981, @mmmmkkkk311, @abh12345, @eirik, @bji1203, @elektropunkz, @nerdtopiade, @radaquest

Do you want to support great gaming content? Delegate to our curation account @good.game and also receive some GG Tokens as a reward.
More information about our delegation program: https://www.steemace.io/steemace/@steem-ace/steemace-asking-for-delegations-support-great-gaming-content-37-apr
We are also sharing our profits and other advantages with our stakeholders: Read more about it!
(Rewards of this post go 100% to @good.game except for GG tokens)
More important links