Hey guys. This weekend I spent on adding something, a lot of you asked for, which is an ability to login and check the proposals that you already voted for. So here we go.
You can now go to Steem Proposals login page and login with Keychain. It's quite easy to do, thanks for @yabapmatt and your team for doing an awesome job.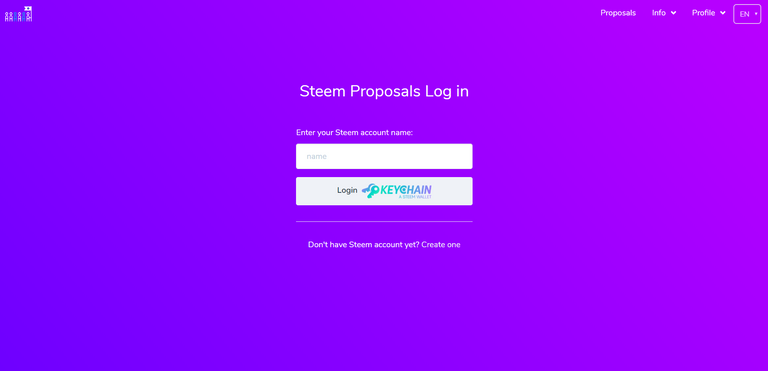 After you logged in, you'll be able to see all of the proposals that you voted for. The interface looks something like that: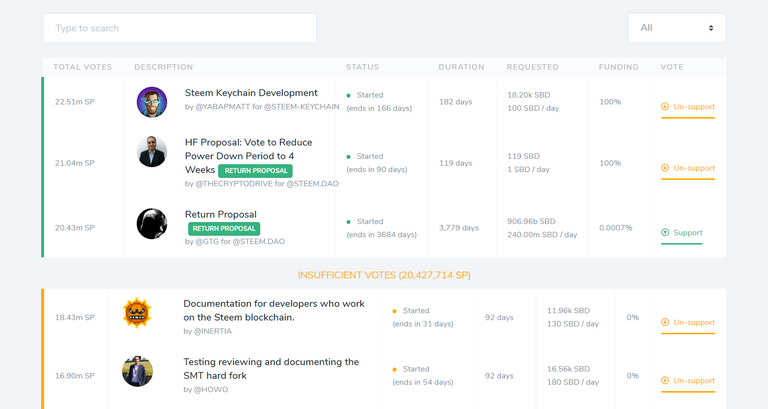 When you click on support or unsupport button, you'll see the same modal form as before, except with disabled fields for your name and your vote status. That was done on purpose to prevent you from doing some weird mistakes. The reason why I kept this modal is because it is a reusable component and I still want to give people an option to vote with Steemconnect if they have an interest to do that.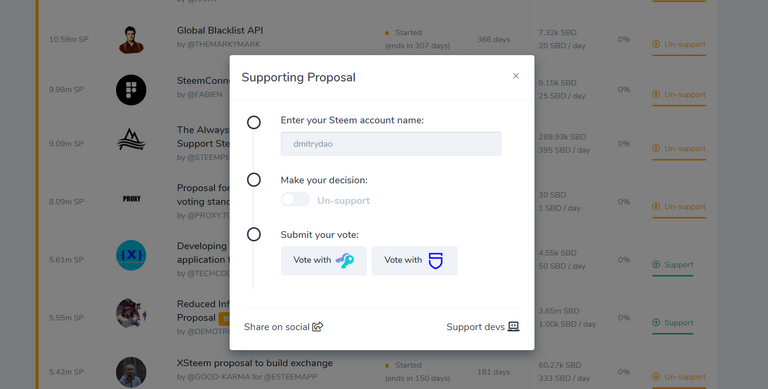 From the technical side, I store login and now laguage data in local storage of your browser in order for you to have a smooth experience with a website. Currently there's no separate profile page, I'll add it with the next update. Let me know what would you like to see there, I'll try to add as much important data as you guys need.
Additionally, I would like to give thanks to everyone who supports me once in a while and to all of the people I've met during Steem Fest. You guys rock.
---