Quick update for Steem Proposals.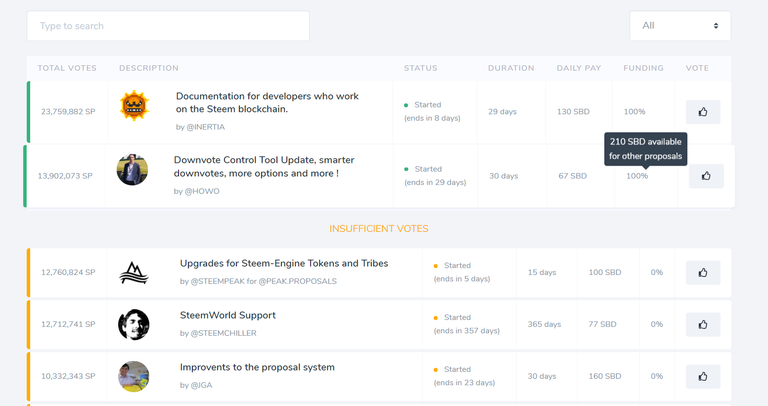 Funding
You can now check which proposals are funded by SPS in %. This one is quite useful since sometimes it is useful to know who gets funding and how much. Basically, if a proposal daily pay fits within available budget for today, then it will receive funding (full or partial). If available budget becomes negative, then all of the proposals receive 0% funding.
Available budget
If you hover funding %, you'll also see an available budget left for other proposals. Available budget is calculated by the sum of the previous daily pay budgets.
Since the returning proposal asks for a big amount, it's impossible to receive any funding until you get enough votes to start receiving any funding.
Voting modal
Changed voting back to a modal because sometimes you want to do it fast. You can still view a separate voting page by clicking on Share on social (that's the original purpose of this page).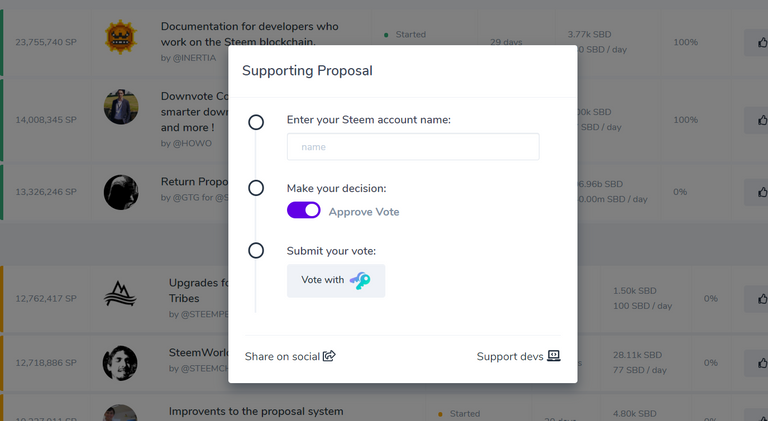 Refund proposal
Refund proposal is back, @gtg you're welcome.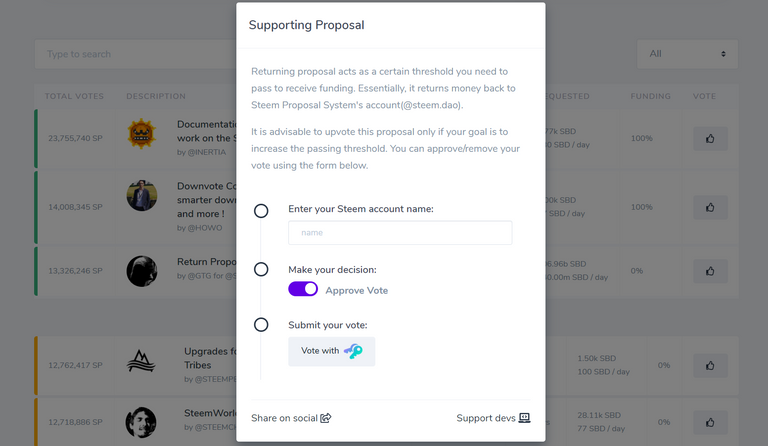 Witness vote
You can also vote for my witness (@dmitrydao) with Keychain directly in the voting modal which adds more convenience.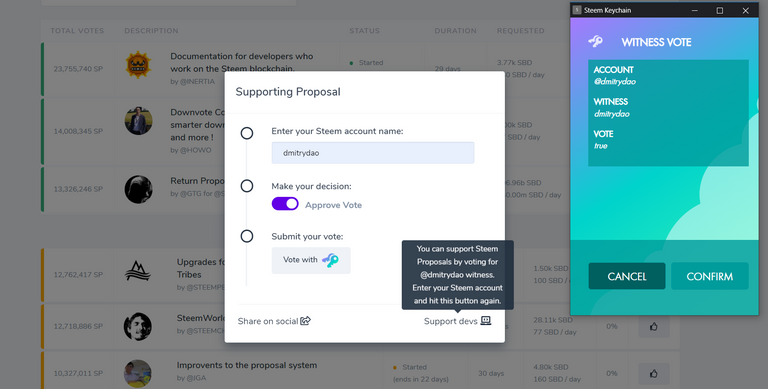 ---