Have you packed yourself yet? Double check your reservations and prepare your sightseeing plan (have this guide with you).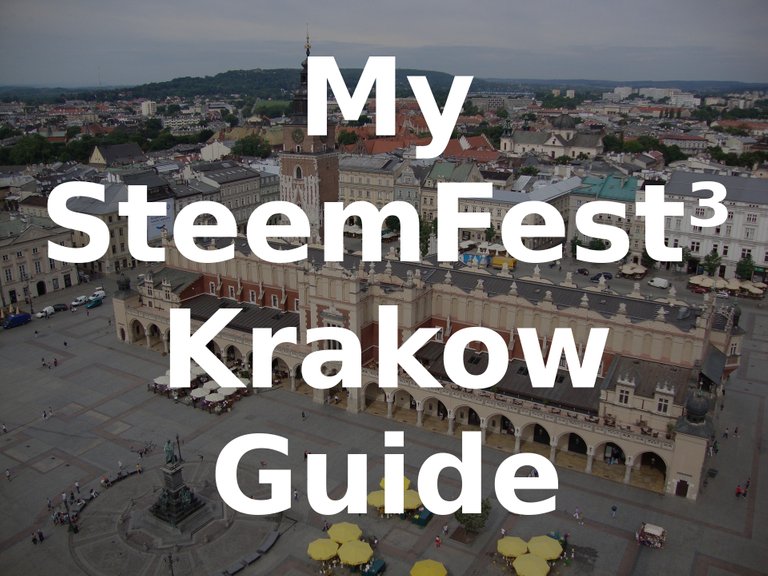 Source: Pixabay
Thanks to @roelandp's conference updates and @route-m-d's Krakow Guide you are probably aware of the amazing opportunities that await you once you reach the place. You will have a chance to do some sightseeing and I would also like to help you out with that.
Welcome to The Breadcentric Krakow Guide!
I used to live in Krakow for a bit, I gathered some memories and experiences. I have filtered them through my biases to prepare the list of a couple you might also want to experience (or just hear about, at least).
1. Obwarzanek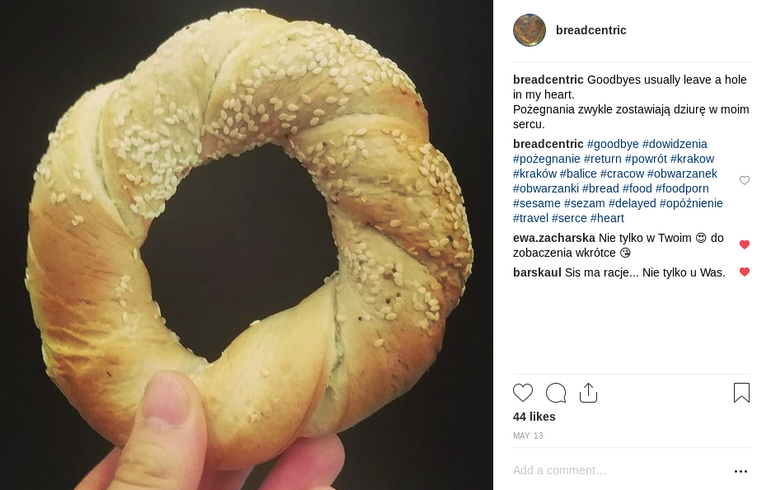 Source: my Instagram
Obwarzanek (pronounced Ob-vah-jah-nek) is a regional product of Krakow. You will find it sold in many spots around the city, quite often from a blue cart. It is a registered regional product manufactured only by a couple bakeries in the region. To be in Krakow and not to have one is like not to be in Krakow at all. When you buy one, make sure the seller has this emblem to prove it's the real thing: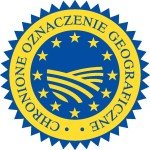 Source: Żywe Muzeum Obwarzanka
It's a pretzel's and bagel's older cousin (known since at least 13th century), made by twisting two stripes of dough into a ring. Each has to be hand-shaped and boiled in the water. I won't be saying anything more because you will have a chance to try it yourself in its museum: http://www.muzeumobwarzanka.com/en/.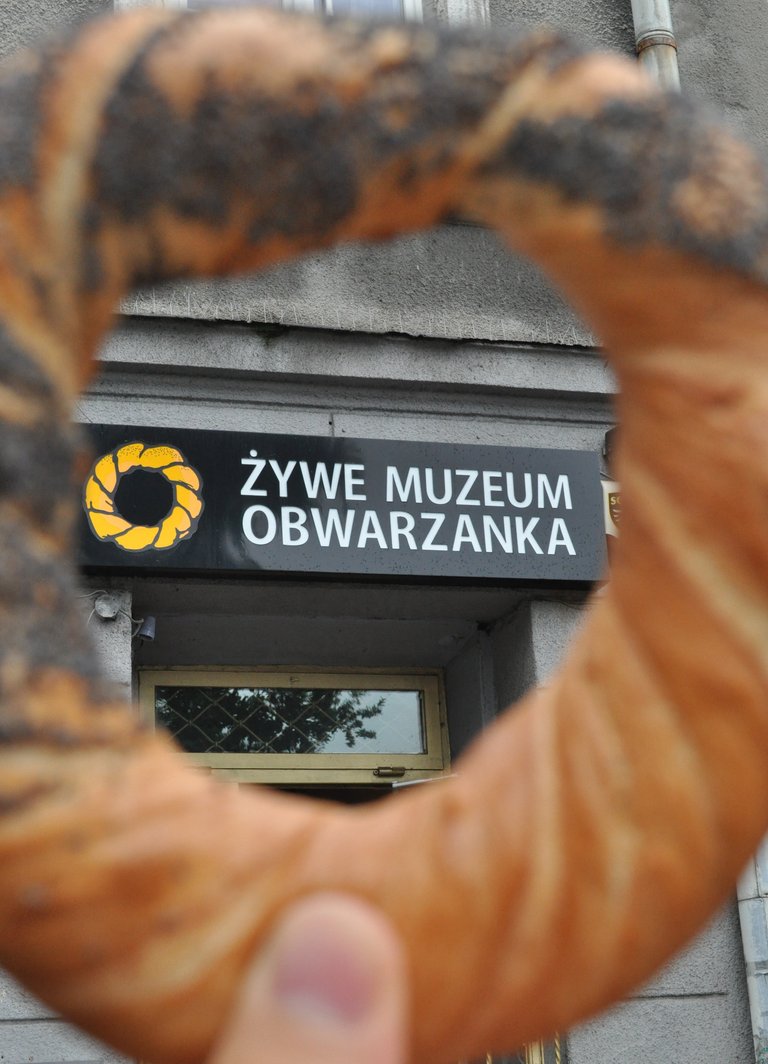 They also run English workshops about this little round bread legend.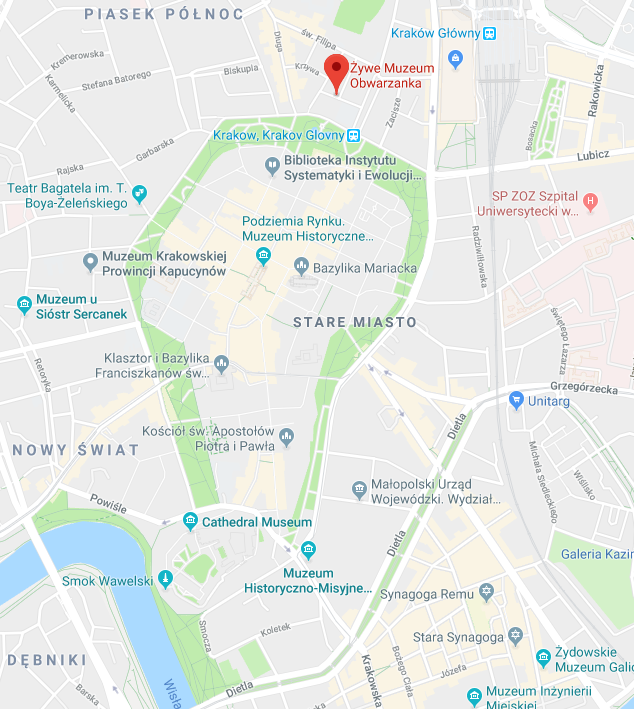 Source: Google Maps, click to go to the map
Book your session as soon as possible as there are limited places in English sessions. At the time of writing there were eight places left in the Saturday (11 Nov 2018) session. You will spend an hour with one of the experts who will tell you all you need to know and a bit of what you don't need to know and then you will make your own collectible obwarzanek!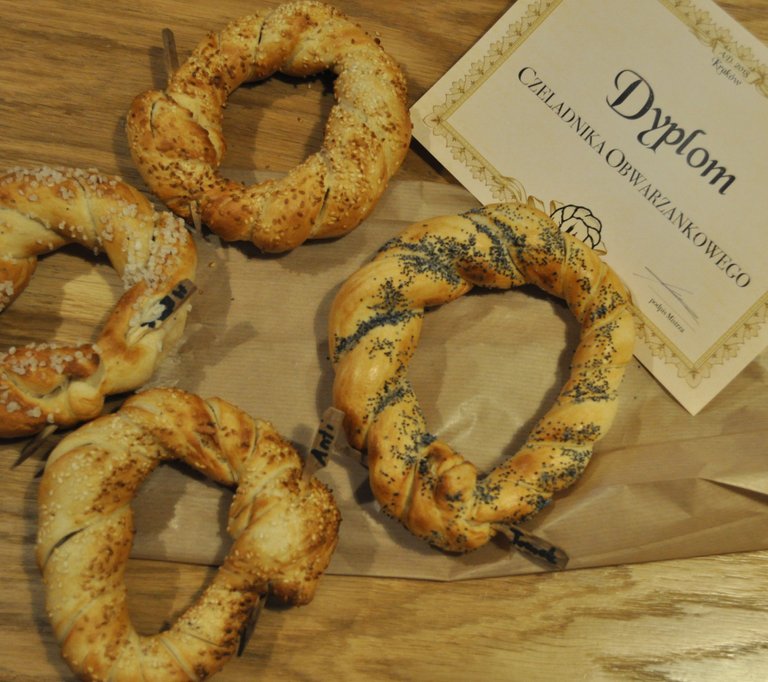 2. Microbakeries
I've learned people of Steem are people of passion. You... We are passionate about something for sure, even if it's Steem itself. We are doctors, photographers, computer people, foodies, travellers, rebels, homesteaders, blockchain or crypto lovers, or a couple at once. Passion is valued, passion is respected, passion is contagious. Some of us have already made passion their way to earn a living just like microbakers. This is an emerging branch of baking market in Krakow.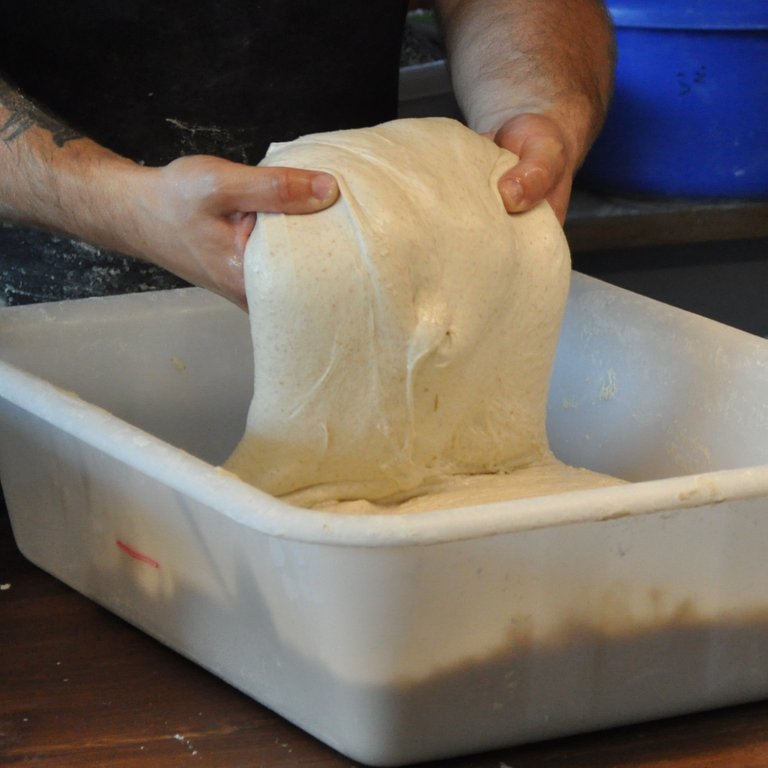 You will be happy to know you have two of Krakow's microbakeries walking distance from your hotel: Pochlebstwo and Zaczyn.
I've known and followed Pochlebstwo on Instagram for quite a while now and wanted to pay them a visit for quite a bit. Luckily a chance popped up recently. It is a truly magical place: you don't just buy bread over there, it's the whole experience that you pay for. Once you go through the door you can see all the magic happen: dough stretched and folded, loaves shaped, ovens baking. You'll also be able to experience some pretty damn good hand made bread in there. The bread receives a lot of heat and love and you can most definitely feel it.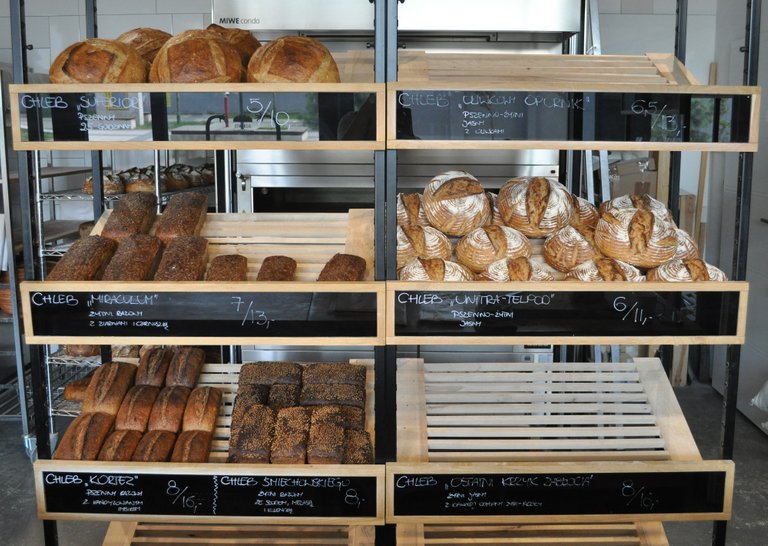 You will find them at 5/7B Romanowicza Street I recommend trying Śmiechowskiego bread (the true name is Borodinsky), one of the bread baking Holy Grails.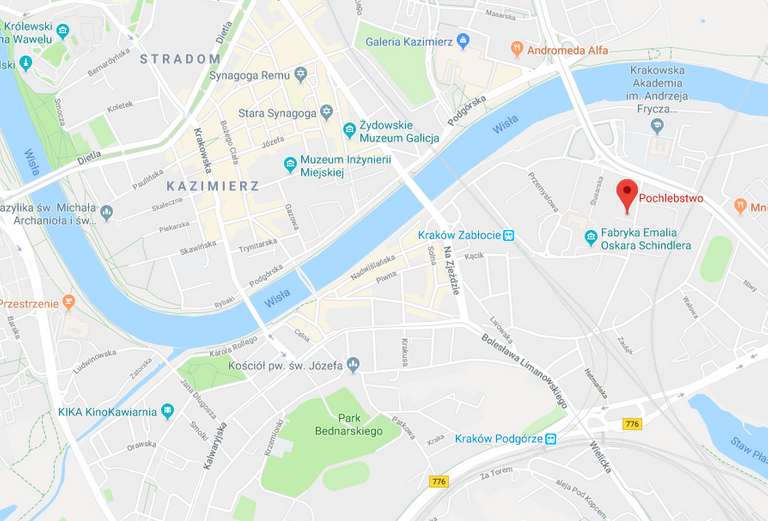 Source: Google Maps, click to go to the map
I cannot tell you much about Zaczyn apart from the fact that they were recommended for this guide by the People Of Pochlebstwo™ which says enough about how passionate ones respect others' passion.
You will find them at 4 Barska Street.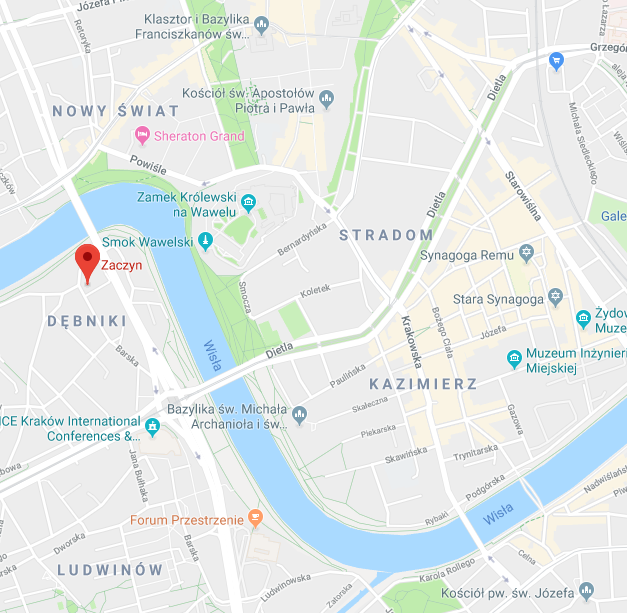 Source: Google Maps, click to go to the map
3. Zapiekanka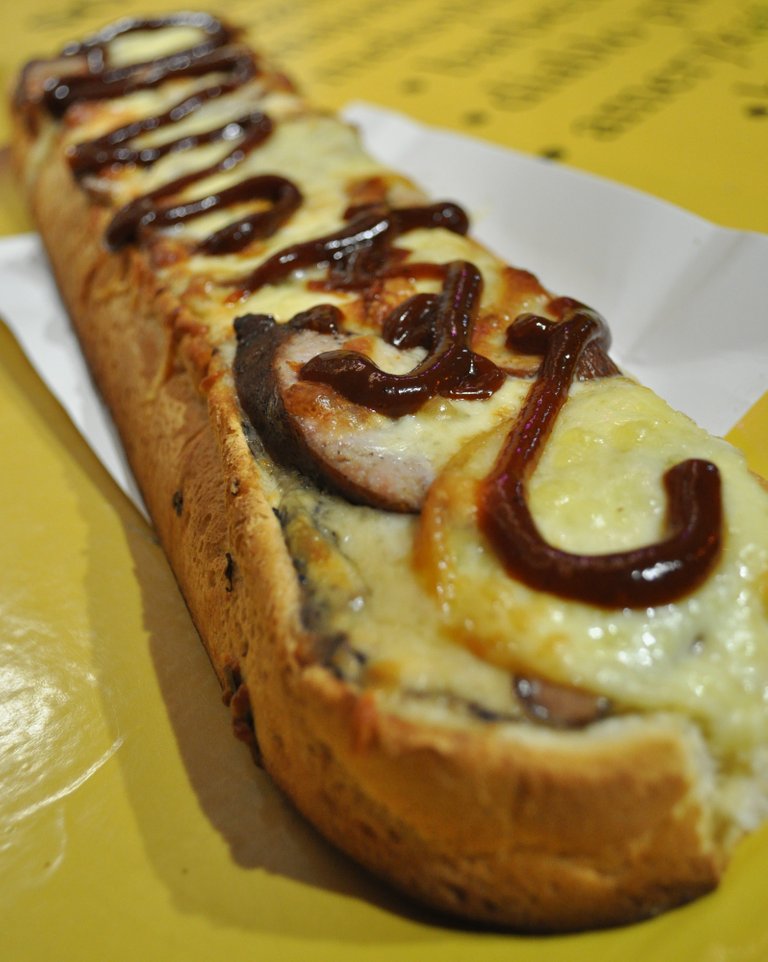 Poland has its fast food. Half of a roll, mushroom and cheese create a base for a toastie called zapiekanka (click for a Wikipedia article).
Nowadays there are many spots where you can eat quite impressive food. But there is one special in Krakow called Plac Nowy in Kazimierz. Back in my days™ it was quite common to finish the party night with one.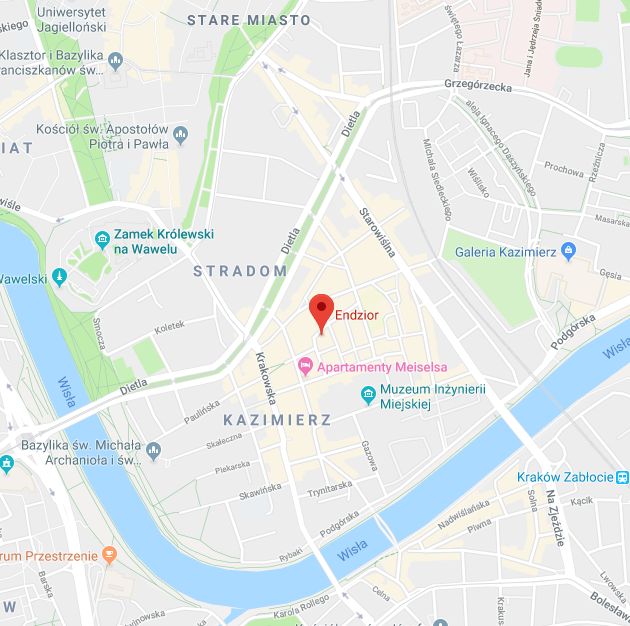 Source: Google Maps, click to go to the map
I've pointed at Endzior, but there are many spots in the building at Plac Nowy, just walk around it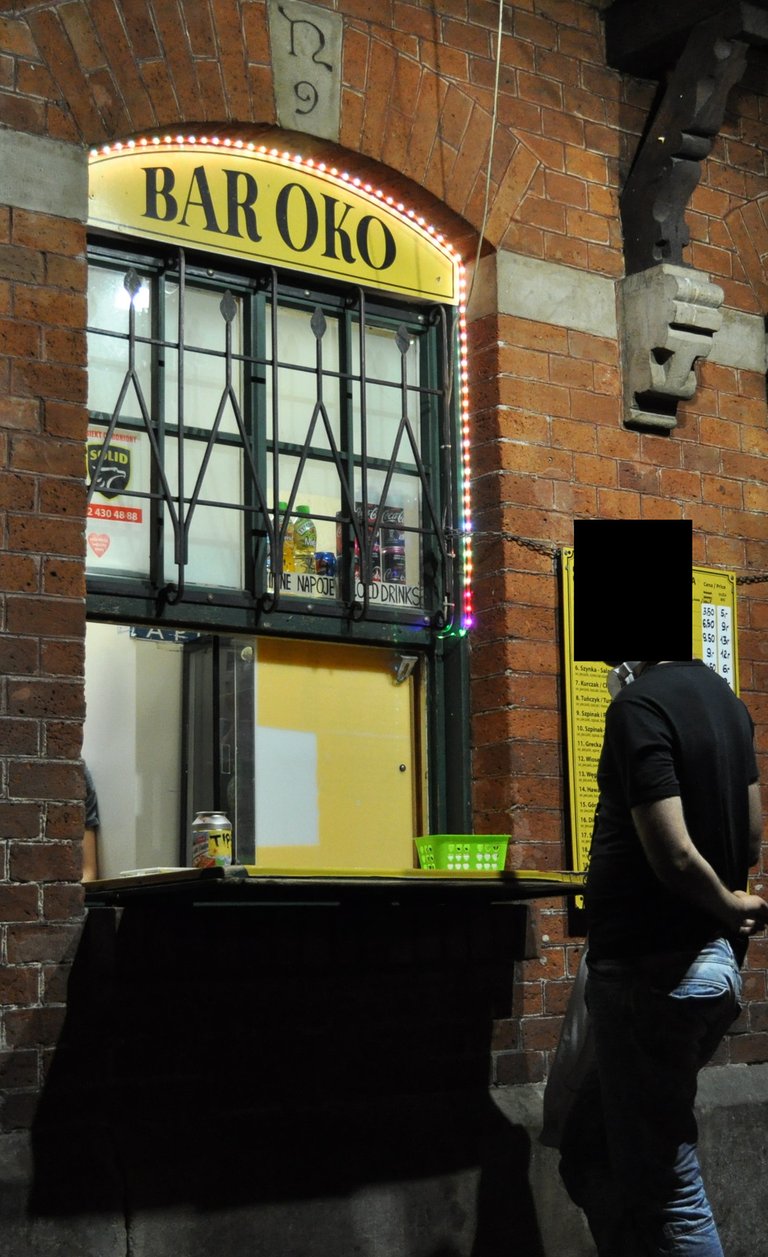 This is what it typically looks like at night - a couple people queuing in front of a window
Be sure to read the options on the list. You can get various variants: with ham or a sausage, with smoked cheese etc. There should be some vegan options, at least you can ask for one without mushroom or cheese. Here's a sample menu for you: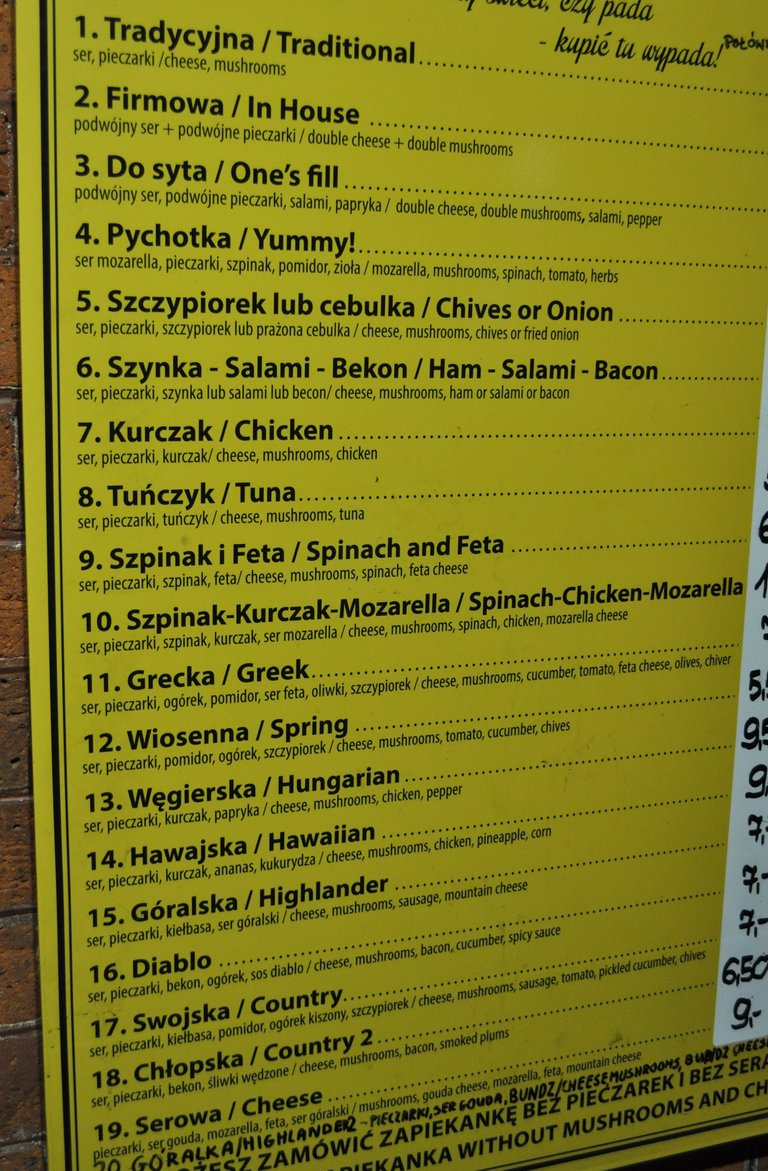 I'd also love to recommend you something not so popular, but I believe Krakow is the only location where you can get a Swedish pieróg.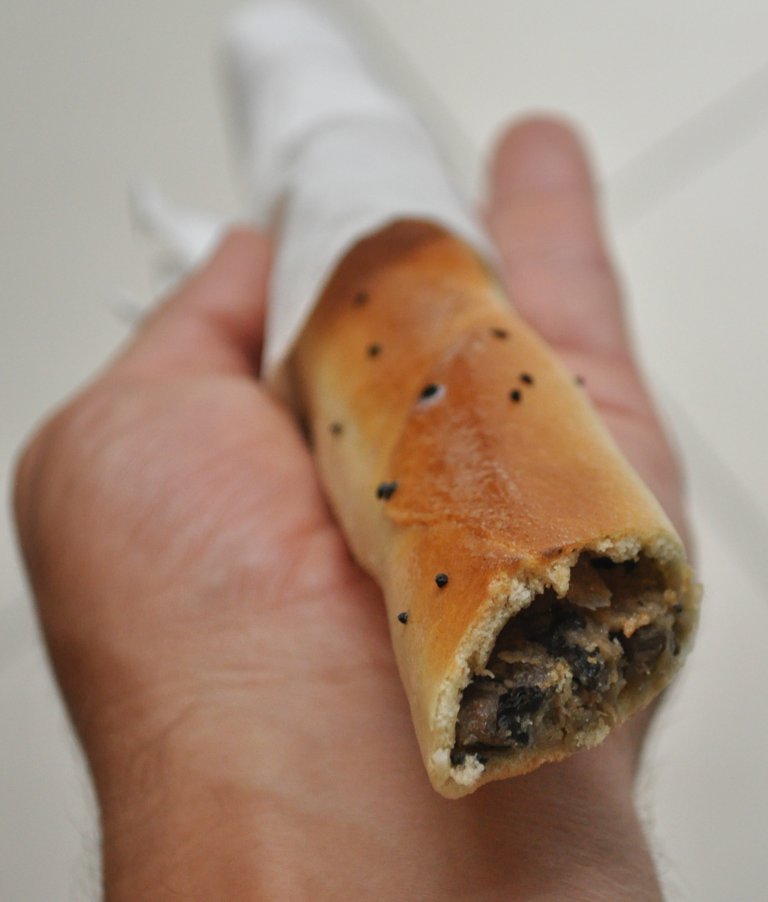 Well, it's apparently a thing a Russian guy created in Stockholm, then a spot was opened in Krakow, then the Swedish one closed. Very Swedish.
It's a thin, long bun-like bake with a filling: mushroom, chicken or some other meat, possibly pork. Very tasty and I love having one or three when I'm around.
They are available on 58 Długa Street.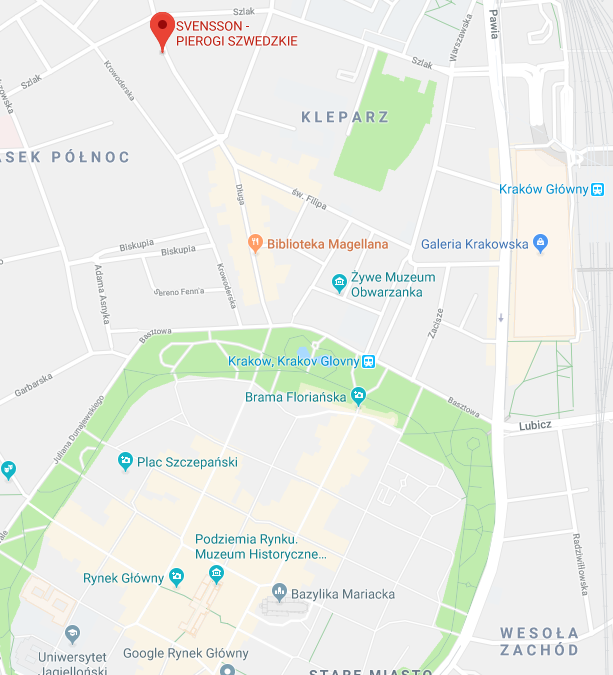 Source: Google Maps, click to go to the map
In case you have hard time finding them, this is what the place looks like: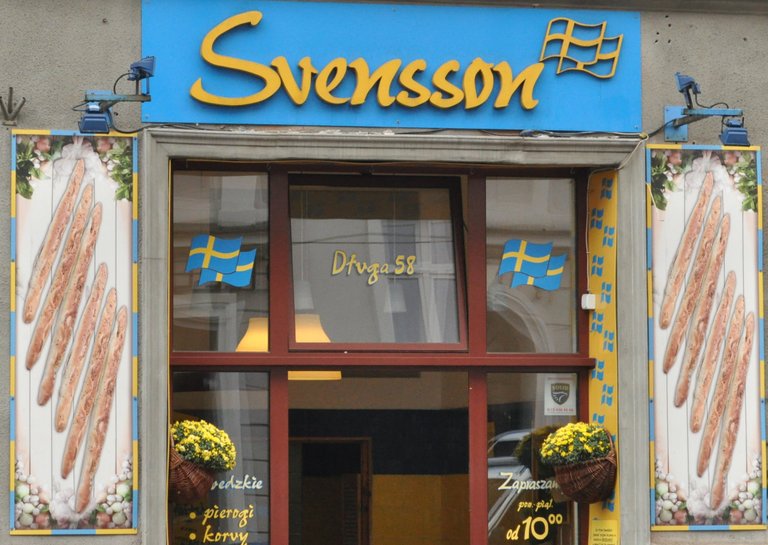 It's very close to...
4. Piekarnia Binkowskich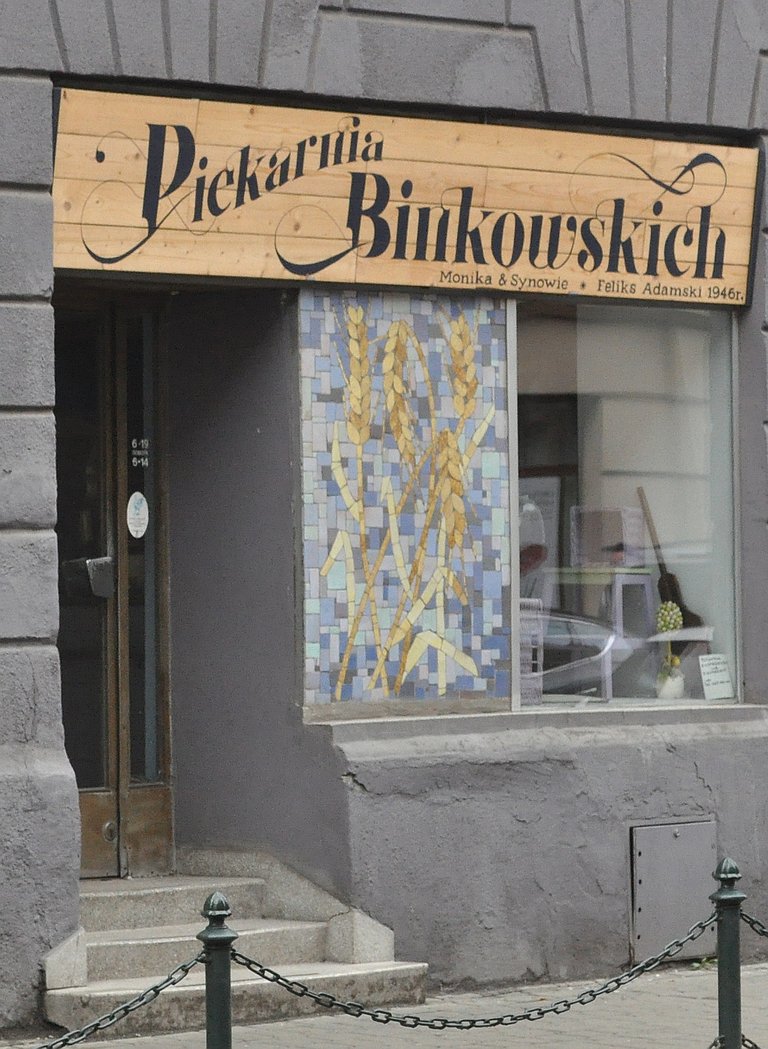 Here's a story of a guild member Feliks Adamski who became a baker in 1944 and worked towards setting up his own business despite facing difficulties from the communist authorities. He was a man of passion in every possible way. Picture this: The year is 1948, he goes to a New Year's Eve party for the guild members and sees a beautiful lady, hairdresser trainee Władysława Zaplatalska. He learns a bit about her, comes over and says: "I want to marry you", and she replies: "I will if you organise everything in three days". He has - including a church ceremony. They even managed to organise a wedding dress.
They meandered through the difficult circumstances to create a well established bakery in the city centre, they got their kids involved, in the 80s they sold buns called Hares that only by chance resembled the Victoria gesture used by Solidarity.
The bakery is now run by a daughter, Monika Binkowska. Her children are also involved in the business.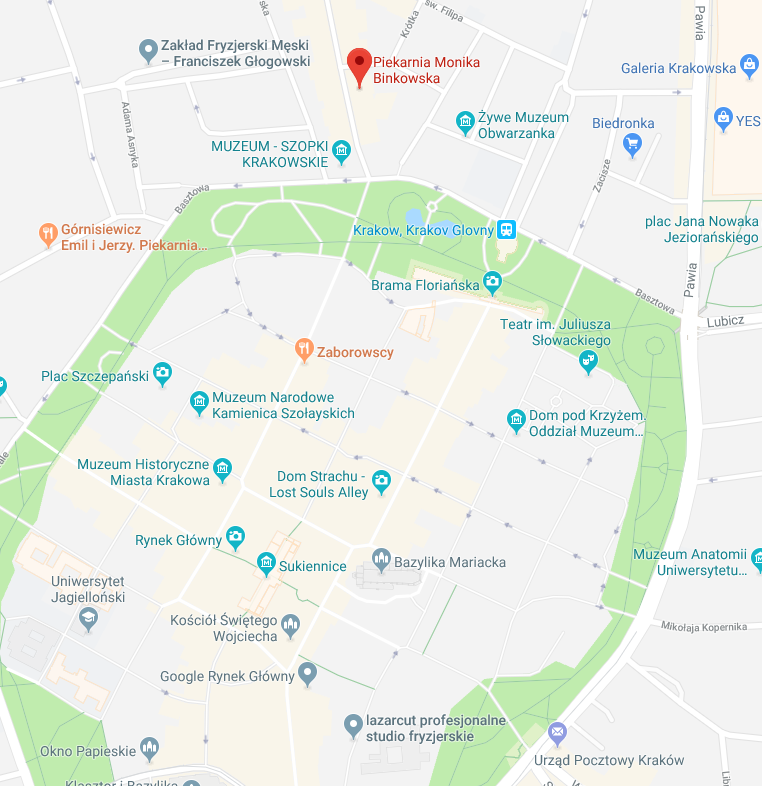 Source: Google Maps, click to go to the map
I was very unfortunate to learn the bakery was closed just when I visited to get some pictures for this guide. I'm sure you'll have more luck. Remember this address when you're in the area.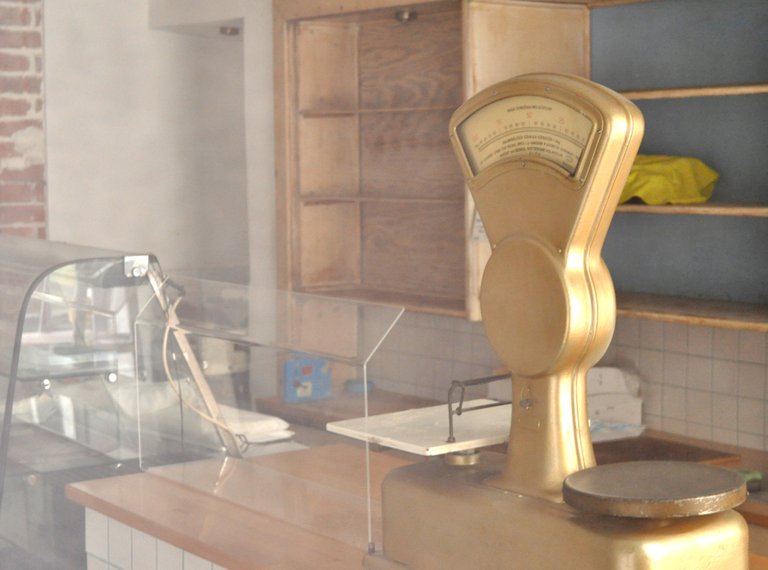 Only peeping through the door
The story has been taken from an article on Dobre Cechy Website. Dobre Cechy is an association promoting craftsmanship. Visit the page for wonderful pictures under the article.
5. PZZ (a mill in Krakow)
I don't think they do tours but it's still worth mentioning that there is a fully functioning mill about 15-20 minutes cycling from the City centre.
You don't have to go there to have a look at what they do, just watch a video. Their gallery is also an interesting resource, but requires Flash player.
If you visit a store in Krakow and see this logo: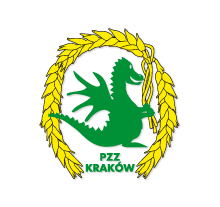 ... you will know this is a truly local product, something not very common any more.
6. The daily bread
http://photos.wikimapia.org/p/00/04/49/37/20_960.jpg
Source: wikimapia.org
I've mentioned all the things I find worth mentioning except for one - the regular bread in regular stores. You see, bread is quite often the base of Polish diet. Breakfast: sandwiches, second breakfast: sandwiches, lunch: soup, sometimes with bread, supper: sandwiches. Not all at once obviously, but it is quite often around and since there is demand, the supply follows. Most of the stores will sell a variety of freshly baked bread and we also have a some bakery chains around. My favourite is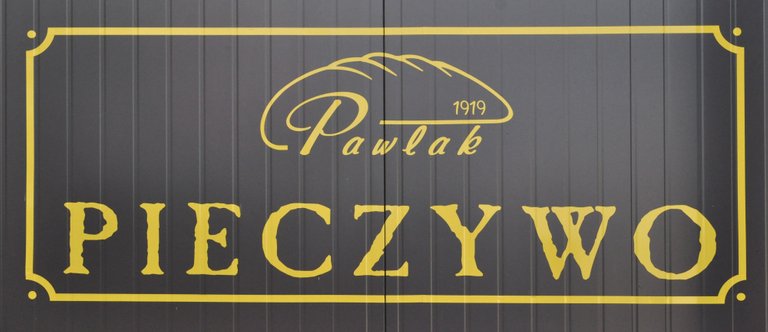 Pawlak. If you see this logo, have a look at drożdżówka (sweet buns) - they are incredible. When I'm around, I always get one kołacz (ko-wah-tch) - a round bun with loads and loads of sweet cheese. Highly recommended! I think the closest one from Cubus is on Plac Dominikański Click for a map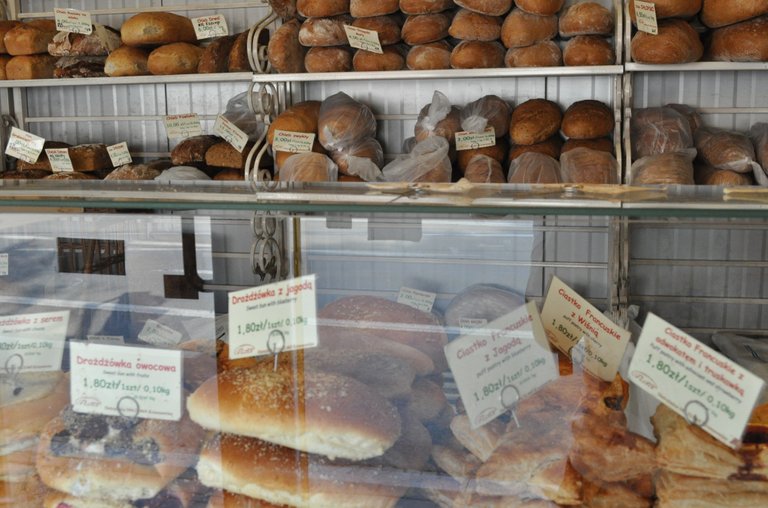 How many types of bread can you see? Correct answer: not even half of what's available, and this store was small.
This is it, your most important Krakow Guide for SteemFest³. Of course, I'd strongly prefer to bring some bread to you every day, but it's not an option. I wish you a wonderful stay and lots and lots of great memories.
Bread Bakers of Steem
I'd like to use this occasion to mention a new community started by @akipponn, #breadbakers. We would like to invite all the people passionate for bread to join us. Bread comes out better when baked with Steem.
Unless stated otherwise, pictures are mine, all mine, my precious.