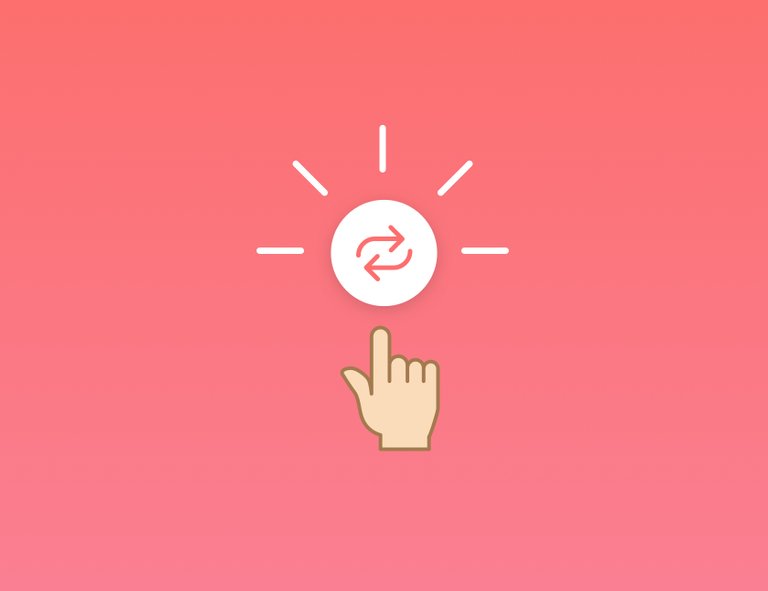 Two weeks ago, we set "hunt score" as the default view of the "Today" chart instead of the previous "random" order. The reason behind this decision is to maintain the consistency of Steemhunt's core concept - daily ranking chart. But this may cause the hunt posts with lower hunt scores to become less visible.
To solve this problem, we have made a new "shuffle" button on the "Today" tab that changes to random view, and created an exciting new airdrop event to promote the use of the shuffle button.
Shuffle Button Lottery Everyday!

Every user can win from 10 to 200 HUNT tokens once a day by clicking the shuffle button on the "Today" tab. You can try your luck at the shuffle button slot machine (the winning amount will randomly range from 10 to 200 tokens). Every user is eligible to run the lottery one time per day based on KST, and the winning tokens will be directly registered in your wallet transactions.
New Airdrop Page is Open
As we announced last Monday in the Sponsor Report - #21, we made changes to our airdrop strategy.
The goal of the airdrop strategy is designed to achieve three main goals as below:
Gather as many product influencers as possible and amplify our community activities.
Rather than dumping money for adverts, utilise Steemians as effective ambassadors to promote HUNT project outside of Steem community.
Lead token holders to be active users rather than pump-and-dumpers.
Now you can check which airdrop categories are live and how many tokens are distributed so far in the Steemhunt wallet page - https://steemhunt.com/airdrop.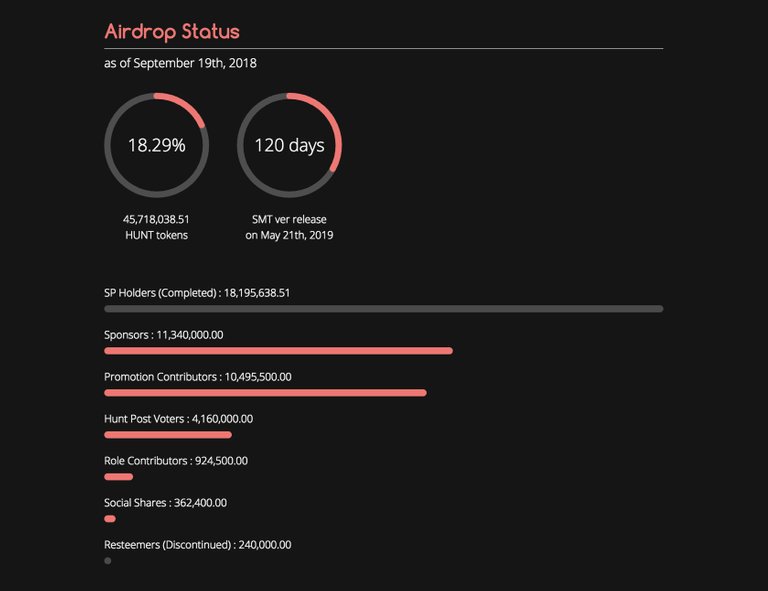 ...


Please follow @steemhunt account and join our chat channels (Discord is more active):
---
Steemhunt
A place where you can dig products and earn STEEM.
Steemhunt.com
Support Steemhunt with Steem Power Delegation:
500 SP |1000 SP |5000 SP |10K SP |20K SP |50K SP |100K SP
More information about our Sponsor program is here
More information about HUNT Token Airdrop is here
Support Steemhunt by following our curation trail