In recent times, I have shifted my focus from making lots of friends to a mindset that is majorly and solely focused on people i have let into my life, the ones I still want to meet, the ones that have left (alive or dead) and their impact in my world.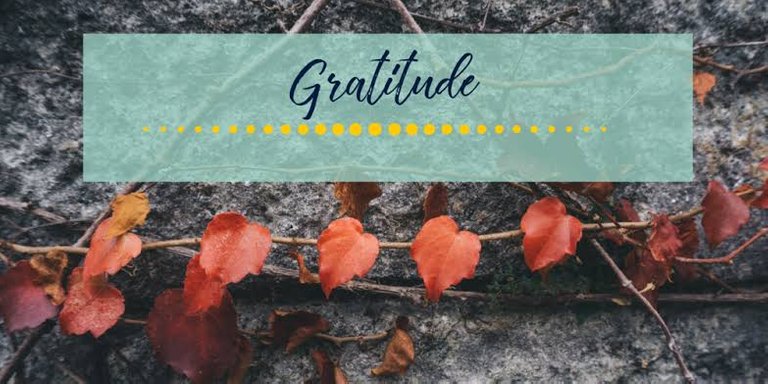 Source
People do not just come into our lives with no reason, there must be a solid reason why they chose you/me. Don't you think it can be for that thing you think is ugly about you?
There are some things we personally do not value or do not seem to really place value on, we see it as a natural phenomenon or character or perhaps it might just be that "look" (tribal mark), that gap teeth, that dimple or the round face or oblong ones. Quite funny, it may be what prompted them to approach us in the first place. Later on, it may have been that you both are compatible.
Compatibility is the life support of any relationship
The Holy scripture also notes that "can two work together except they align"?
Looking at the post by @theycallmedan, the post caused a lot of traffic in my thoughts, it goes way back to how I got to steemit.com.
Has anyone on Steem left an impact on you? Changed your life for the better? Made you laugh or cry, smile and cheer? Are they still around? Are they active? If not, do you miss them? Have you tried to contact them?
To perfectly answer this question above, it is noteworthy to mention one big man who was my roommate & course mate for 5 years in the university, I call him a brother.
Dating back to 2017, @dray91eu first mentioned about steem, I couldn't relay fathom what he was saying, it looked vague to me. How is it possible to earn whilst sharing your ideas via a blog post? Well, it didn't take me long to ask him for more info about steemit just when my friend and brother took me to the cinema, eatery and had lots of fun taking note that all expenses were paid by @dray91eu. I was like "dude, what's happening"? "Where's the money coming from"?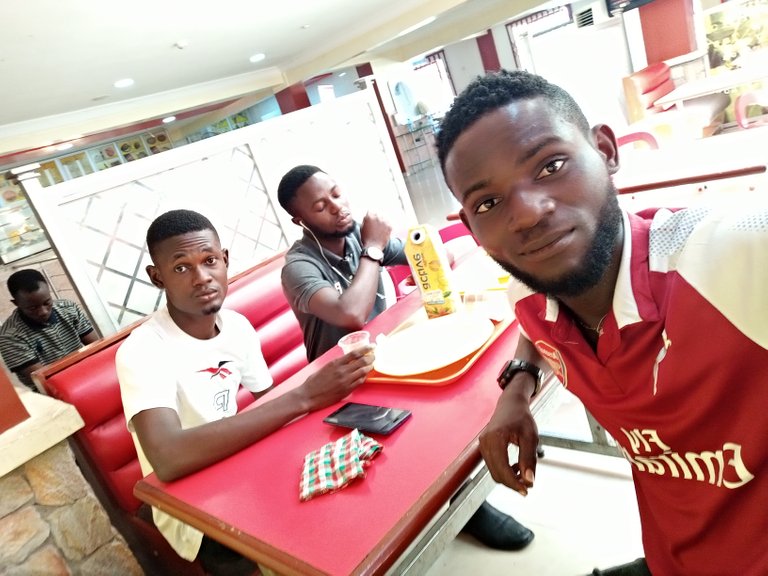 With @dray91eu & @peakreal
I remember vividly he smiled, pressed his mobile phone for some minutes and asked the cashier for payment details and stuff. Ah! What has happened within the short time after finishing in the university and now?
These questions got answered with a few lectures on what steem is, how it works and of course the monetary aspect of it. Long story short, I attempted my first content on steemit, took me 4hours + to compose to satisfaction and here I am today, I've made lots of progress.
It's often said that on ones path of progress, one will meet benefactors, that one person who will give you that extra vibe when you're loosing it. Nature (on steem) brought me 3 new brothers namely;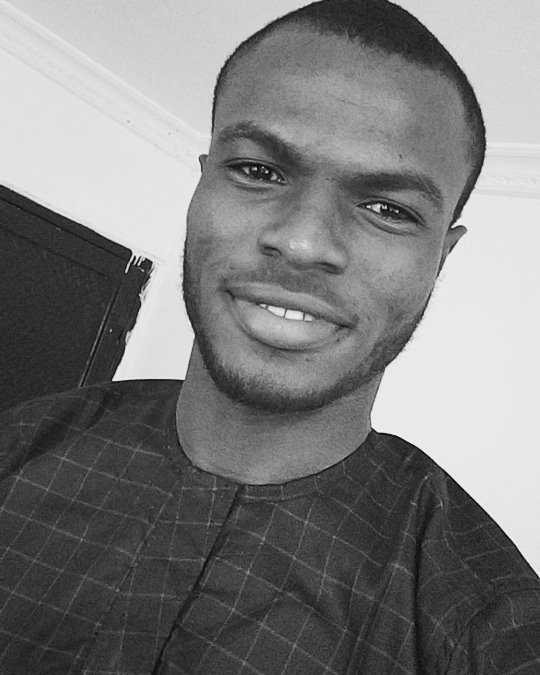 This dude up here is a fire in my bones, we have come a very long way from steem. He's a friend of @dray91eu, we've bonded, made deals, partied, even Knott some strong strings together. He's the much needed inspiration, very caring and friendly. I'm happy nature brought us closer and bonded us.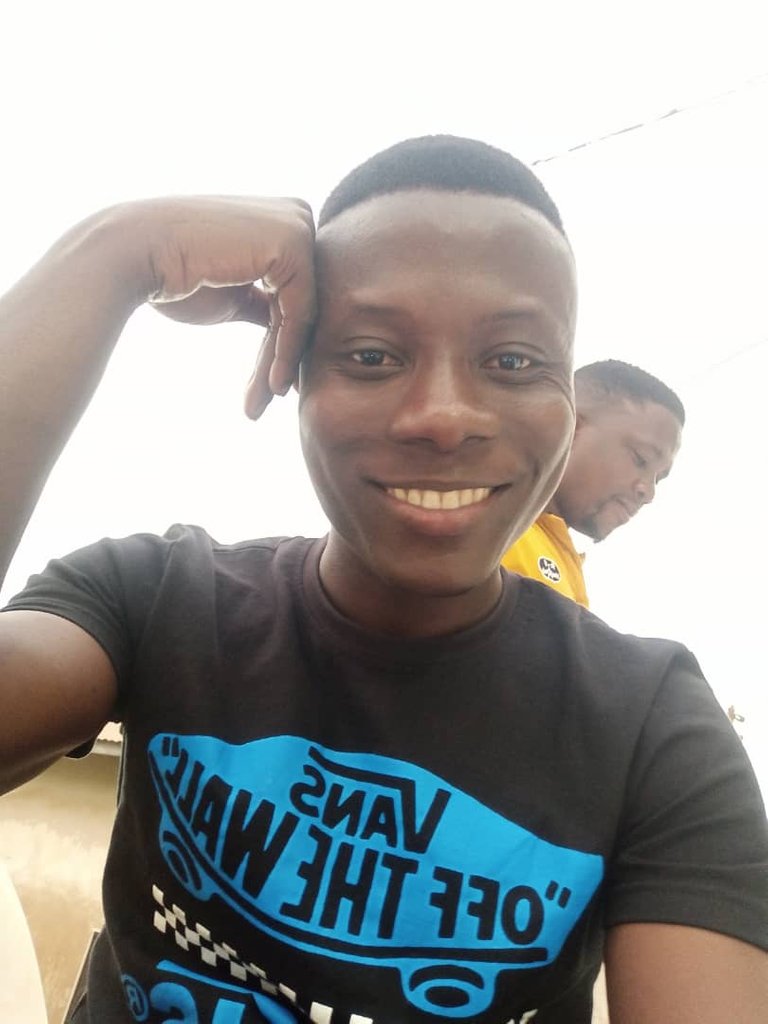 He's a very popular figure in this community. He was a one time curator @curie. His hardwork, persistence and most especially shared success with the Nigerian community will never go by unmentioned. He's a huge vibe, you should follow him if you have not.
He calls himself the "Modern day chief priest". I'm guessing that he's a mini Google and Lord of graphic designs, a member, funny dude, he has lots of innovations to his credit. He Co-owns a website [Blockspill] that talks much about tech, mobile phones and everything cryptocurrency. Through him, I've learnt a lot of things at free costs.
There are many others whose contributions to my growth on steem are continuous and enormous but won't fit just into a single writeup. I appreciate you all. If you wish to know them, check the list of my followers.
All of them I've mentioned are active on steem especially on reviewhunt, we interact at intervals, and they have definitely made lots of contributions to my growth on steem. I appreciate all the help and I wish to extend my kind regards to you and yours truly.
To join this expression of gratitude by @theycallmedan check the link Here
To sign up on reviewhunt, click Here