As you know by now, we have a new Top 20 Witnesses without effort at all. They are not voted by the community, but appointed by the new owner of Steem Inc company who is able to get millions of SP through chinese crypto exchange and proxy their votes to dev365, then this account voted the new Top 20 witnesses.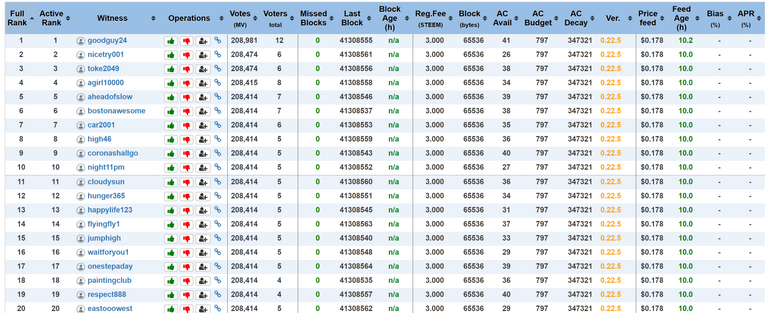 I've been a Witness since 2017 helping the community to grow, managing 3-5 servers keeping up to date and maintaining a front-end website https://Steeming.com to promote Steem Blockchain to the world. Just to name a few services. I was not able to reach the Top 50, that's understable because many (if not all) deserve to be in that position.
Whatever happens, we keep steeming …
You and I are probably the small fish in the ocean, but if we unite and vote for the witnesses that you trust please do so and vote for them. This is the moment that you need to participate and vote. I don't recommend voting for proxy, YOU vote and express your concern. Let it be known that we are a community, together we will prevail.
I will not power down. I will continue to buy STEEM to support it.
We keep steeming ... We keep powering up.
Thank you for reading.
---
Posted via Steeming.com