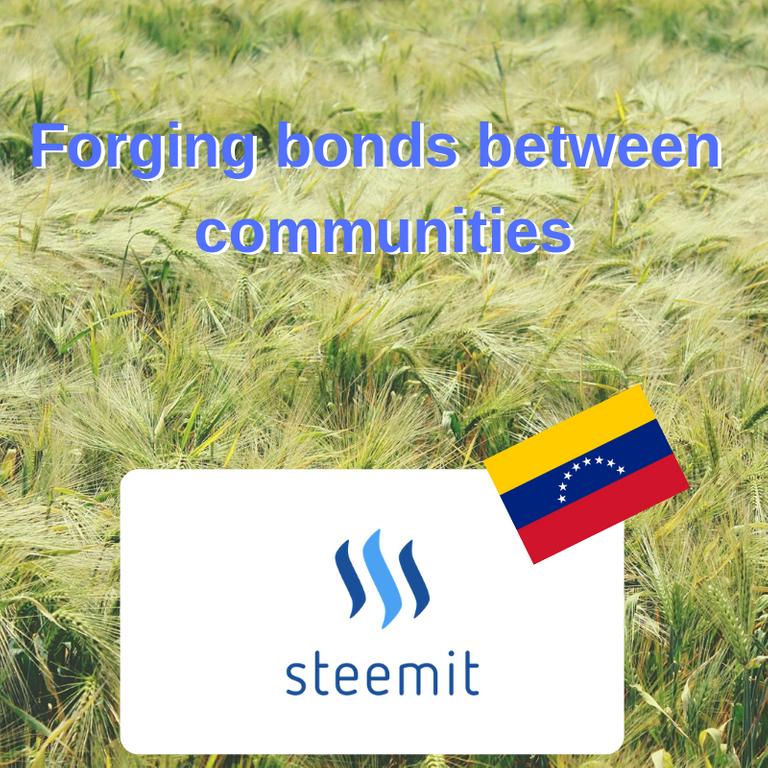 I started the project @help.venezuela at Christmas 2019, inspired by a post from my friend @crypto.piotr. Instead of sending some money to an anonym charity project. I decided that I wanted to create something where I could help people with whom I can have a direct contact.
I came up with the idea to use the properties of steem to create a fund that would upvote systematically all the posts of some selected people from Venezuela, to give them a little additional income to face the catastrophic situation in their country. I also wanted it to be a sustainable project that would give these people a continuous support over time.
I created this account @help.venezuela and funded it with 700 steem. Then I used steemvoter to program automatic upvotes for 8 people from Venezuela. Why 8? Well I had to make a cut so that the voting power of the account didn't go down over time and also to provide significant upvotes.
Over time several generous people delegated SP to this project and we could almost triple the SP at our disposal. This means we will be able to add more people from Venezuela to the program and upvote their posts (check out the related article).
A huge surprise came down our way
Thanks to the help of @crypto.piotr and his community, this project was voted for in a contest by @theycallmedan. The contest takes place in two stages. In the first stage 20 contestants were selected among all the entries. @help.venezuela got the 3rd place with 66 votes! A huge thanks to all for the amazing support!
This means that we managed to get through the first cut and will be rewarded with a delegation of 1000 SP for a whole year! This will allow us to include even more people in this program and award even higher upvotes for them!
In the second stage of this contest, one winner would be picked out of these 20 contestants. The winner will be the account with the most votes and this account would receive a delegation of 20K Steem Power for a whole year!
Winning might not be possible but...
When looking at the votes received by other programs, it would be an illusion for @help.venezuela to try to win this contest. However...
Forging bonds, coming together
We talked with @crypto.piotr and we believe that steemit should be a place where people work together for the bigger good and we decided to build an alliance with @steemchurch. @steemchurch is an amazing community that has its base in Venezuela.
We believe that we can do something big together and use this situation to create bonds between our communities by bundling our forces. If we can help @steemchurch to win this contest, even if we do not succeed, we believe that as a whole, our communities would profit by coming closer and interacting together.
Since this contest is won with votes, we ask you to go to the poll and vote for @steemchurch
Your vote can make the difference!
https://dpoll.xyz/detail/@theycallmedan/which-steem-project-should-i-delegate-20k-steempower-to-for-1-year/
Please help us by resteeming this post
***

Support this project to help people from Venezuela to fight a catastrophic economical situation:
follow @help.venezuela
upovte this post
comment this post
resteem this post
set an automatic upvoting to @help.venezuela
delegate some steem power Delegate 1 SP, Delegate 5 SP, Delegate 10 SP, Delegate 100 SP