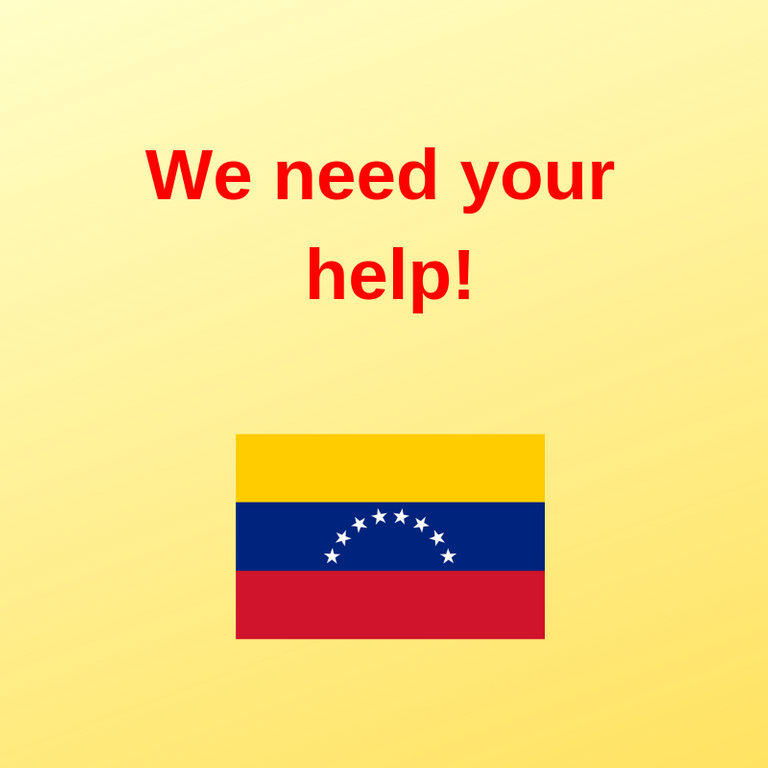 There is a big competition that makes a lot of noise in the steem community. If you haven't heard about it, here in a nutshell what it is about:
@theycallmedan has started a poll among 20 steem organizations that were selected in a first round. The winner of this contest will win 20'000 SP delegation for 1 year!
Our project @help.venezuela was among these 20 organizations and for us it was a huge success that not only made us proud but also gave us a lot of visibility in the community.
It brought also something else...
This contest brought us together with two other communities:
The community of @crypto.piotr who is a very enthusiastic and altruistic person. He and his community have helped a lot of people to find their way on steemit.
The community @steemchurch who is a blockchain based church that promotes christian values and also conducts projects in countries like Venezuela. They support farmers to grow crops, they produce notebooks or provide first aid kids for schools in a country where the whole economy has colapsed. You can check out this post for more information.
We decided to join our forces to support @steemchurch to try to have a chance to win this price. In itself working together for a common goal is already a kind of victory but 20'000 SP delegation would allow us to do a lot of good. This contest will be finished soon and we are only a couple votes behind.
Please help us to win this delegation!
Go to the poll: https://dpoll.xyz/detail/@theycallmedan/which-steem-project-should-i-delegate-20k-steempower-to-for-1-year/
***

Support this project to help people from Venezuela to fight a catastrophic economical situation: