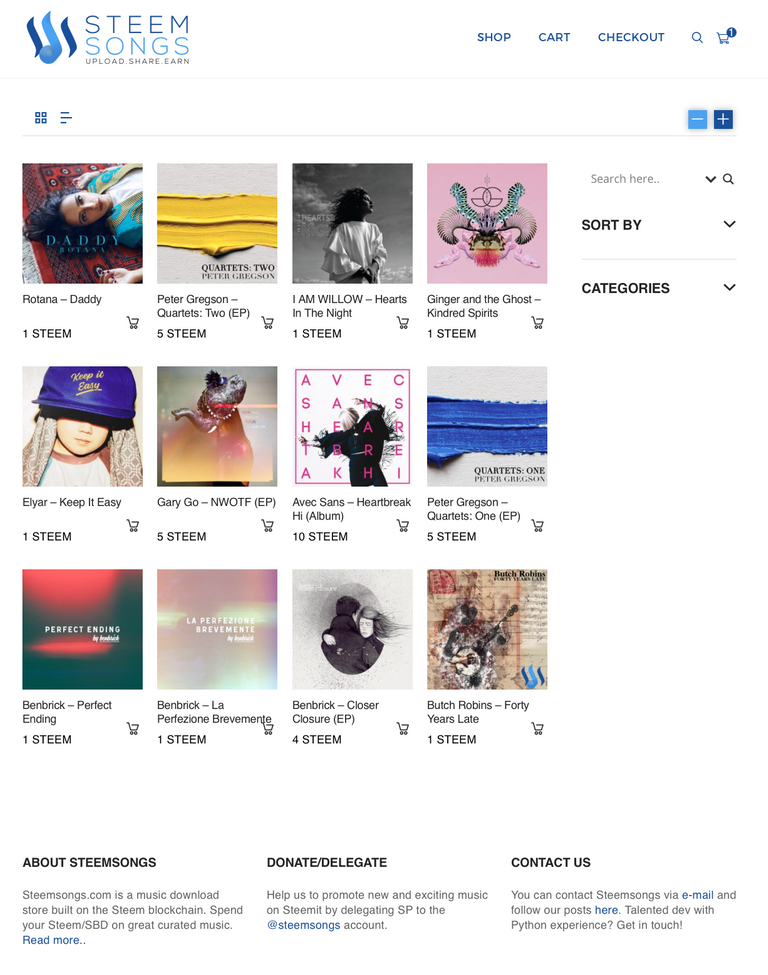 @Steemsongs launched it's private beta at the start of this year. So far 180 people have access to v1 of the site. To be invited to join in the next batch of invites please sign up here.
---
What is Steemsongs?
Steemsongs is a hand picked and curated music store on the Steem blockchain. We currently have 47 licesnsed tracks including the #1 album from virtuoso cellist Peter Gregson.
Can I see?
Yes. Sign up to receive access here.
Are you adding music?
Yes. I've been speaking about the project with various companies including one of the biggest independent iTunes aggregators in the world. It would be great for Steemsongs to be a destination for music like Tidal, Spotify, and iTunes.
How can you submit music for Steemsongs
Music by Steemians will be its own category on Steemsongs in the future, and is certainly part of the plan, but for now we are focusing on providing a catalogue of music (and hopefully bringing these artists and fanbases) to Steemit. @Dsound already allows this functionality!
Why is Steemsongs development slow?
We are searching for a developer with knowledge of the Steem blockchain/Steem connect and the getActiveVotes Steem API to help us move forward. Please e-mail me [email protected]
Will we be able to buy music with votes?
This is the plan - for the first 7 days before payout you'll be able to upvote a post and this will go towards your payment of that particular song.
What about after 7 days?
After 7 days the particular linked post will be replaced with a generic weekly @steemsongs update post and any upvotes will credit your Steemsongs account for next time. This is the easiest way without spamming one post for each song repeatedly each week.
---