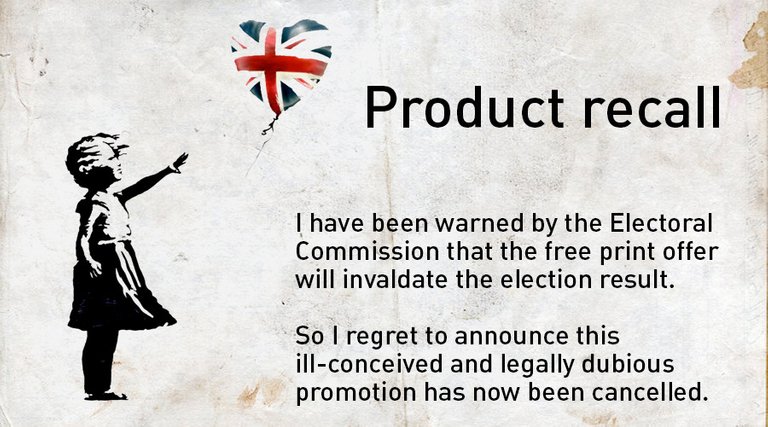 So it turns out Banksy posted on his website announcing he would give a new, limited-edition artwork to people in the six Bristol constituencies.
The new art piece - a version of his famous 'girl with a red balloon' where a Union Jack flag replaced the red heart - was set to be released on 9 June, the day after the election.
He said on his website "Simply send in a photo of your ballot paper from polling day showing you voted against the Conservative incumbent and this complimentary gift will be mailed to you"
A legal notice read "This print is a souvenir piece of campaign material, it is in no way meant to influence the choices of the electorate, has no monetary value, is for amusement purposes only and is strictly not for resale. Terms and conditions to follow, postage not included".
But as everyone know Banksy Prints, especially signed prints sell for thousands in the after market.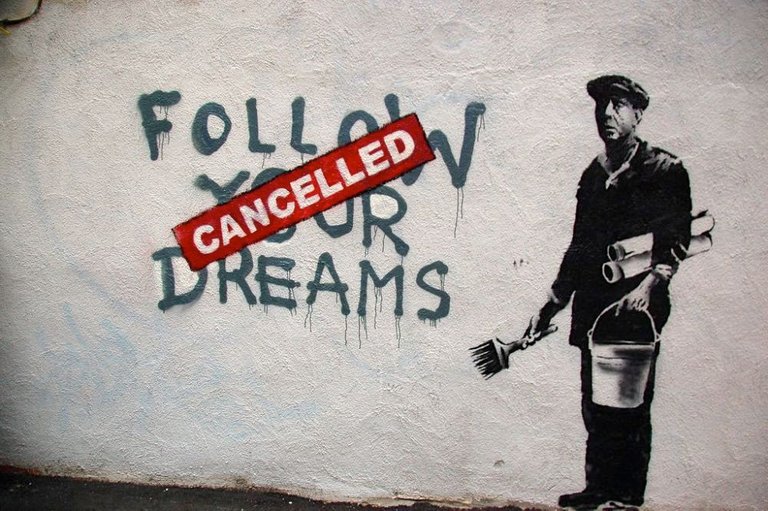 Banksy has now cancelled the giveaway after an investigation was launched by Somerset Police, who said they had received "a number of complaints".
A spokesman said: "It is a criminal offence under the Representation of People Act 1983 for any voter to accept or agree to accept a gift or similar in return for voting or refraining from voting.
"Any person participating in an offer to receive a gift is at risk of being prosecuted."The Electoral Commission, which oversees UK elections, warns that bribery "where someone directly or indirectly gives any money or procures any office to or for any voter, in order to induce any voter to vote or not vote", is an electoral offence.
I suppose they do have a point but its a shame voters missed out on a free piece of banksy art..