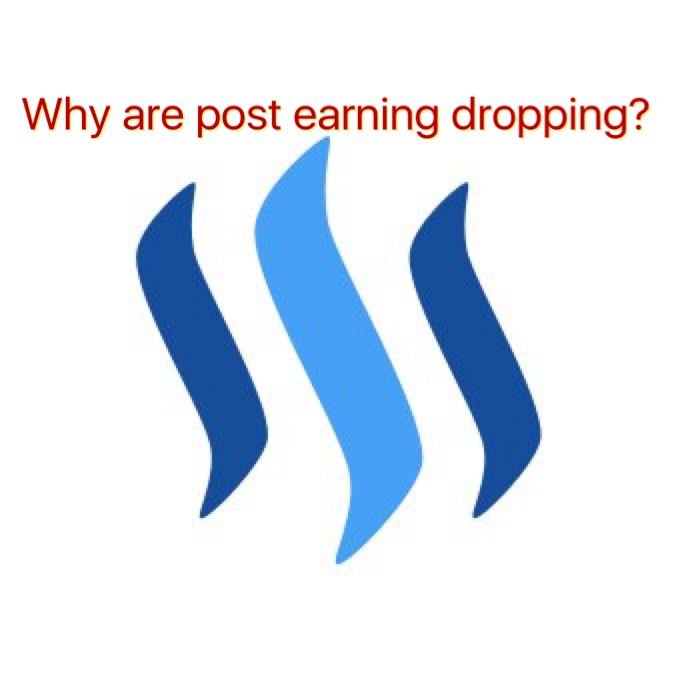 I am new to steemit just here over two weeks, but over the last few days I have noticed that the earning value of my post are dropping day by day.
I guess I have noticed it because I only earn a few steem dollars per post.
But a post from last week
https://steemit.com/steemit/@wordsatwill/minnow-whales-and-dolphins-oh-my
Had 12 up votes in the first day or two and a total earning value of around $2.60 that has been dropping day by day and now only has a value of $1.89. (see link above )
I am Just wondering has anyone noticed this or can anyone from steemit explain whats going on? I also noticed the earning on up voted comments dropping too..