Ingredients
Macaroni which has been boiled 1 bowl
1/2 diced red tomatoes
1 stalk celery chopped rather small
Onions 1 small thinly sliced
1 carrot cut into thin flower shape
Salt to taste
1 tablespoon margarine
100 grams of evaporated milk creamer
250 milli water
Boneless chicken thigh half alone, cut into small pieces, season with garlic finely and put on a little salt, leave half an hour.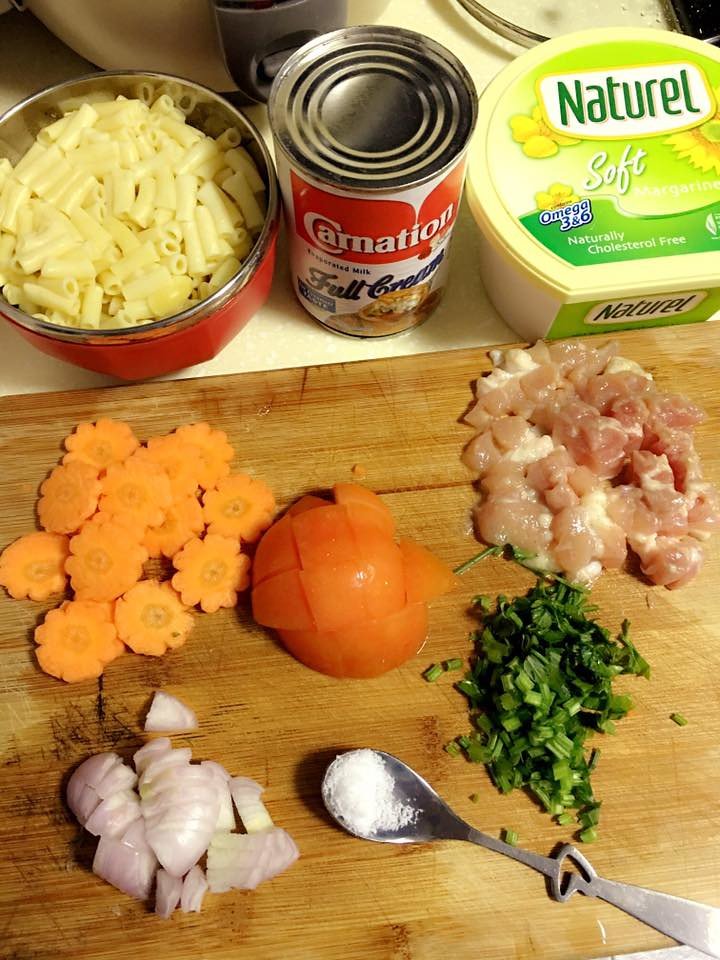 How to process:
Enter the margarine to the skillet and saute onion until fragrant, put carrots and chicken, stir-fry until chicken changes color to pale, approximately 3-5 minutes,
Enter the water and evaporated milk, tomatoes, and macaroni, and cook over low heat for 5 minutes, give the salt into it, stir well and remove from heat. then sprinkle with celery.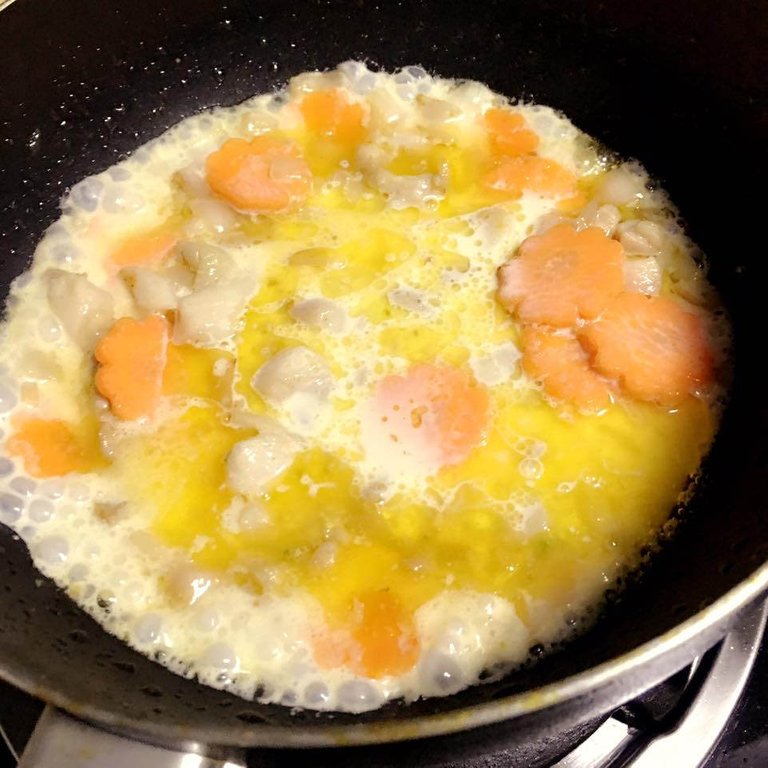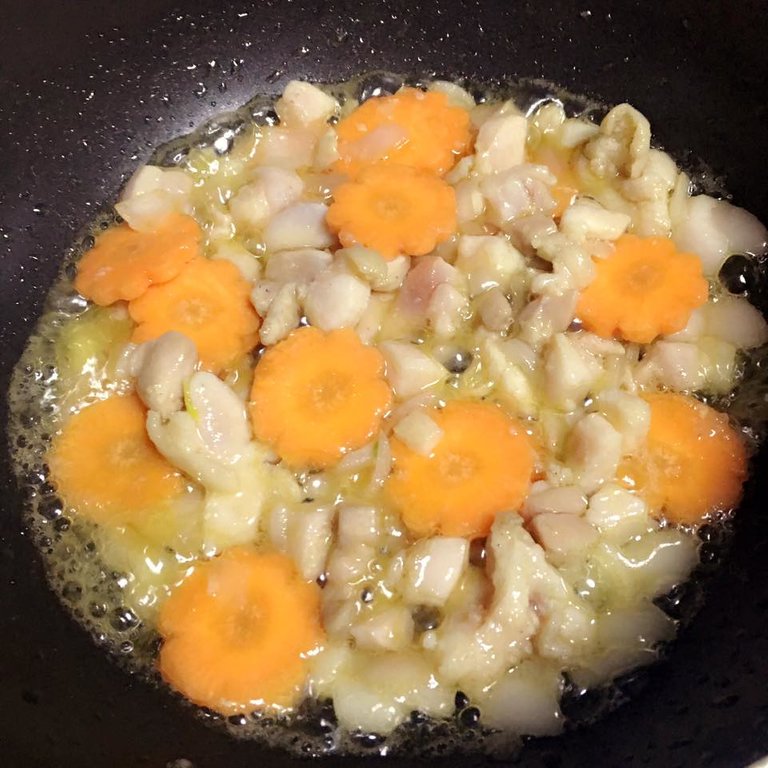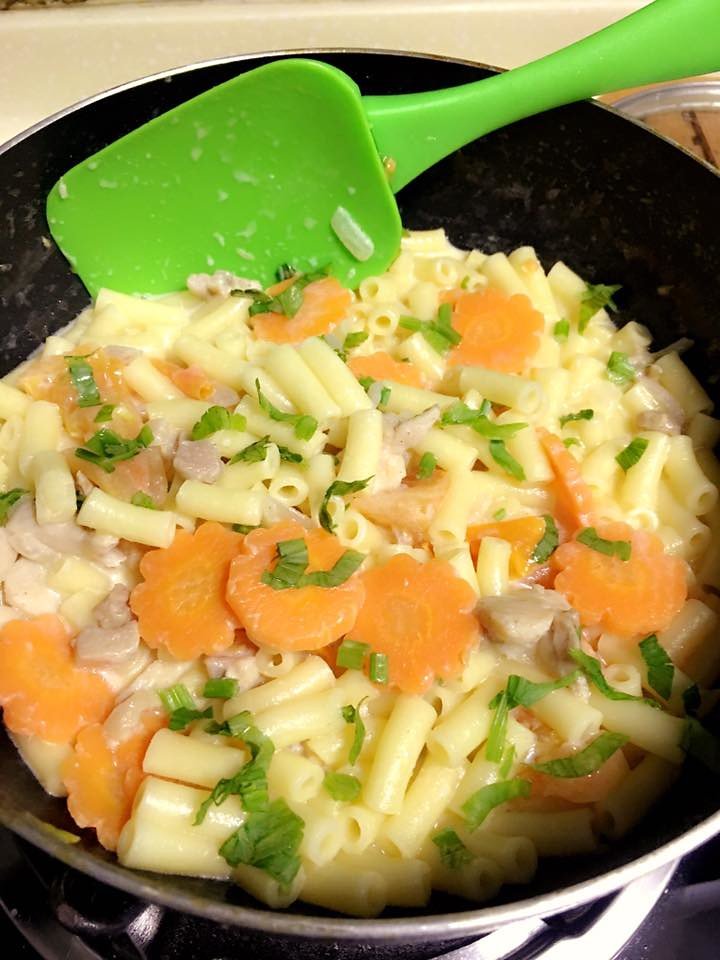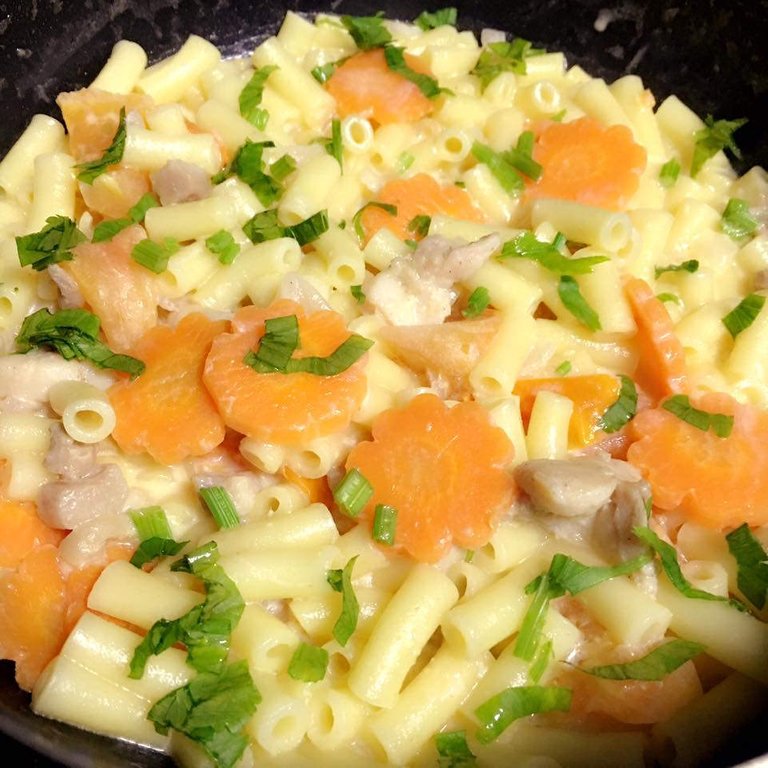 Serve it hot
Please add chicken powder, depending on taste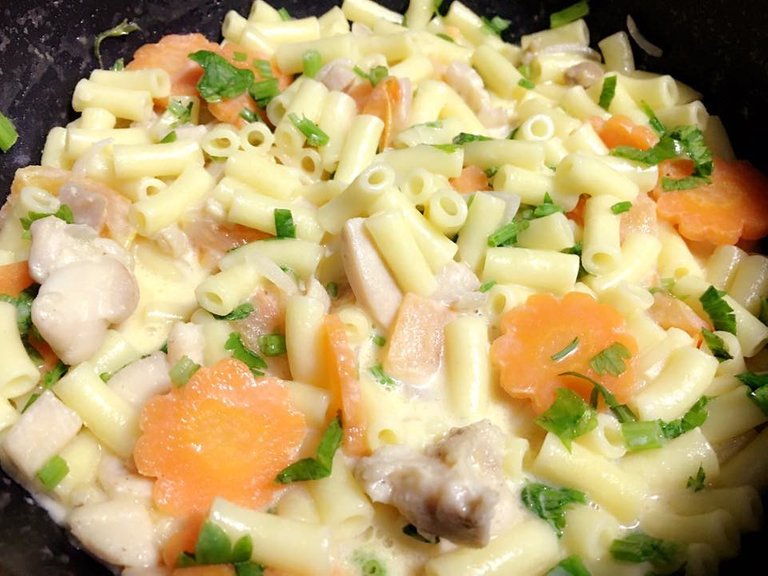 Good luck
---