Every now and then, when you attend a Steemit meet-up, you will likely hear other steemian asking why is their upvote value is so low, for eg; 0.001 only compared to other people? The senior steemians will normally tell you, "you should power up in order to to increase your upvote value!!!"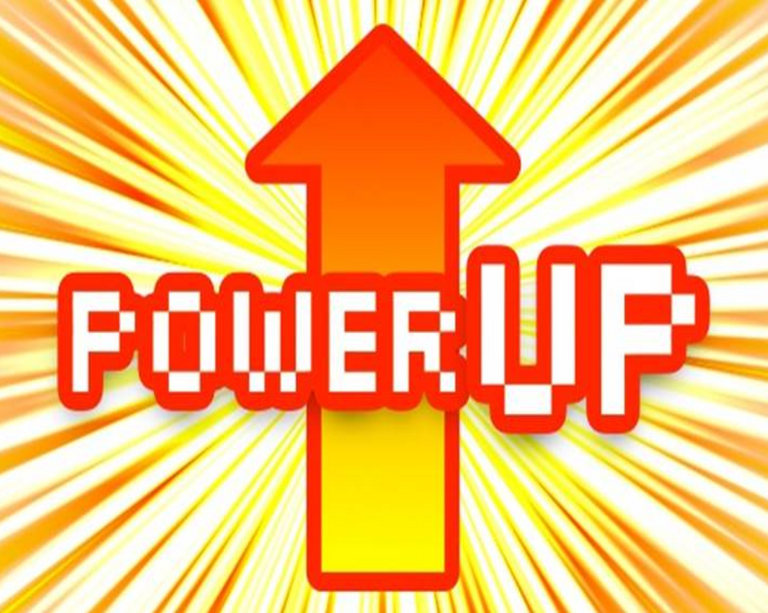 Image Source
So What is Powering Up?
Powering up - If you have STEEM tokens, you can Power Up to Steem Power to get more voting influence on posts and comments. Having more Steem Power also increases the amount of curation rewards and interest that you can earn. More SP also grants more influence on approving Steem witnesses.
How To Power Up?
Here's step-by-step guide on how to power up:

In your "Wallet", find your "Steem Dollar". In this screenshot, it shows that I have $5.914.
Click on the little triangle next to your Steem Dollar and you will find a drop-down menu. Click "Market"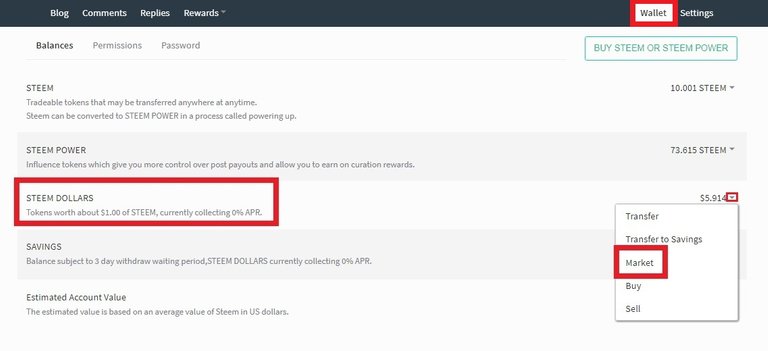 In order for you to power up, you must first buy "STEEM". In the "Buy Steem" section, enter the amount of Steem Dollar that you want to exchange for Steem.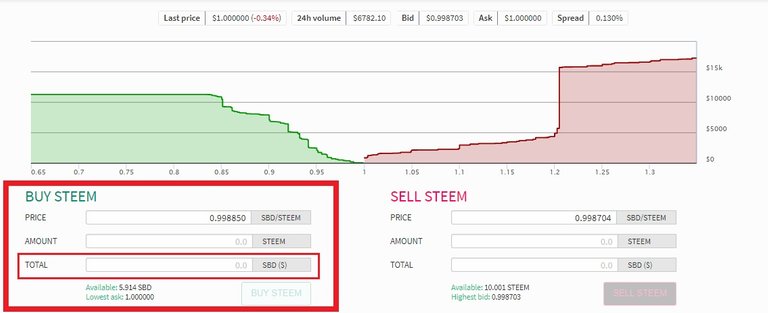 In my case, I will use all the Steem Dollar available to exchange for Steem. Once you've decided the amount of Steem Dollar that you want to exchange, click "Buy Steem"

Then, confirm your order by clicking "OK"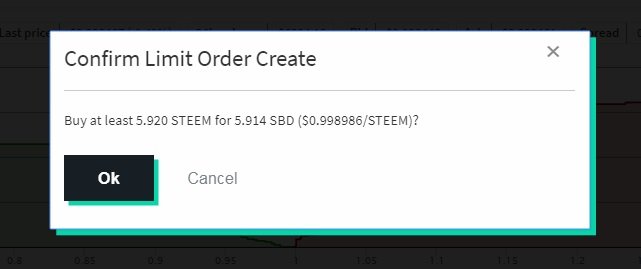 You will need to enter your password to confirm your transaction.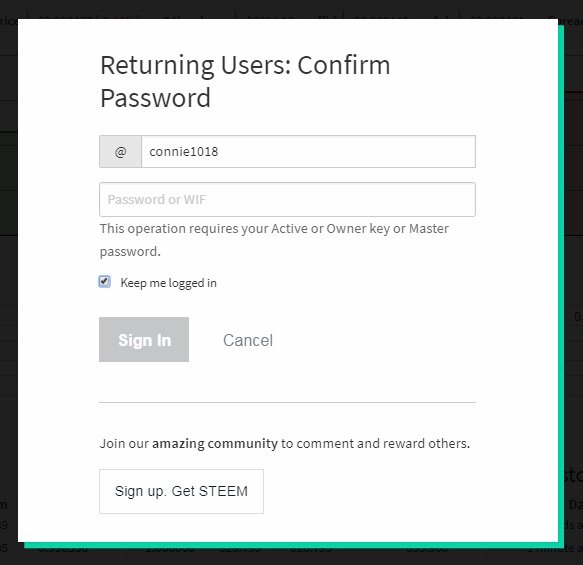 Note: Remember to always use your Active Key/Active Password when doing any transaction in Steemit. Not sure what is Active Key? Read about this important note HERE.
You will see a notification pop-up at the bottom of the "market page" indicating that your order has been placed. That also means that your transaction is successful.
Now, go back to your "Wallet", go to "Steem" and you will see the balance of Steem available. If you see the printscreen earlier on, I only have 10.001 Steem. Once transaction is done, I now have 15.924 Steem.
It's time to Power Up! Once again, click on the little triangle next to your steem and you will see a drop-down menu. Click **"Power Up"**.

At this stage, you will need to put the amount of Steem that you wish to convert to "Steem Power". In this case, I will convert 5 steem to steem power. Once done, simply click "Power Up"
Lastly, confirm your transaction by keying in your Active Key and wallllaaaaa... you have powered up your account!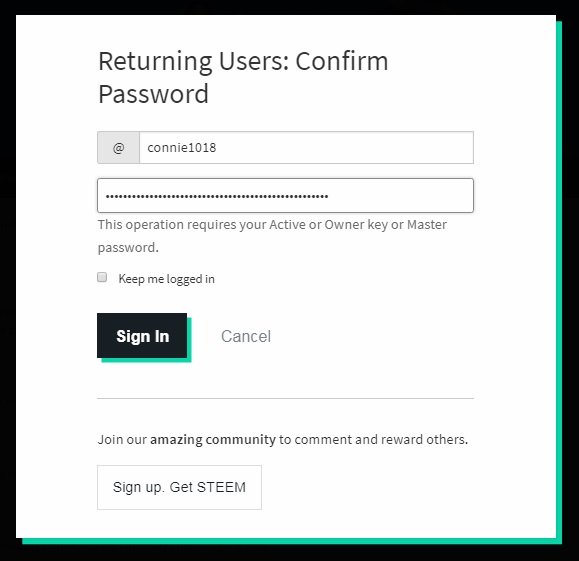 I have been to few meet-ups and basically all newbies are advised to set a goal to accumulate a minimum of 500 Steem Power (SP) the soonest possible.
Why 500 SP? By accumulating 500 SP, your votes will become stronger. The more SP you have, the more profitable and stronger your votes become. Also, by accumulating 500 SP, you will unlock and gain access to the "Vote Slider Bar" function where you can determine how much weightage/value of a vote you want to give to one particular content. Isn't that great?
When you have more than 500 SP, you will also earn MORE curation rewards by simply upvoting good contents. If your SP is too small, your votes will be too small to be counted.
Another thing is that, when you have more than 500 SP, you can actually delegate the SP. Delegation allows you to lend your SP to other steemians and earn from it.
I guess that's about it for Powering Up... till then..
Xoxo,
@connie1018