Hello my dear friends, it is a pleasure to greet you again.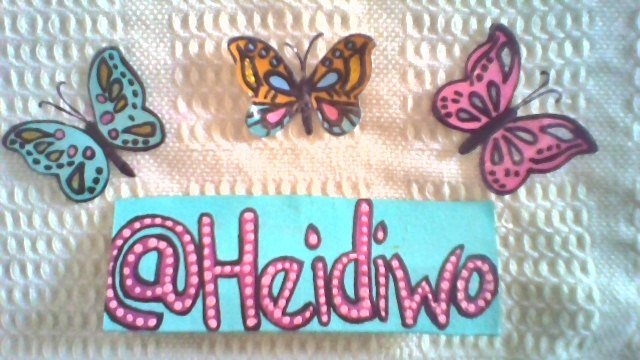 For today's project I made some beautiful plastic butterflies,
perfect for decorating or even giving as gifts, I hope you enjoy it.

The materials that we will use for this project are the following:
---
A plastic bottle
Scissors
Marker
Cold paints
Brushes
Butterfly template
Tweezers.

The first step is to cut the smooth part of the bottle.
We cut with a scissors the marked part, we will only use the part of the center of the bottle, since we need a smooth surface to be able to mark and trim the butterfly.

Then we cut the plastic strip into squares of the same size as the butterfly template.

We try that this plastic box fits perfectly with the plate to make the most of it without wasting material.

Mark with the marker all the outline of the butterfly and the parts of the center.

We shape our butterfly and draw the details of the wings with black.

Since this butterfly is drawn, we separate it from the template to start giving it color.

To paint it we are going to do it on the opposite side so that the marker does not run.
In this way we can use the cold paint with total tranquility, the colors are those of your preference, you can make combinations or paint them in a single color.

When you finish coloring it and the paint is dry it is where you are going to cut out the shape of the butterfly.

And so we have the butterfly almost finished.

To finish we cut a piece of cloth or foamy and stick them on the opposite side for a good finish.

And ready! so we have our butterflies ready to decorate, you can use them in any project and its use depends on your creativity.

I hope you liked this project! Encourage yourself to do it.

Do not forget to leave your comments about what you think about this beautiful idea!
---


Recycling is more than an action, it is the value of the responsibility to preserve natural resources.