After being delayed by noone in the South knowing how to drive in the snow, my package from JM Bullion is finally here! I'm still trying to understand metals better, but I usually make a small investment in something before my research is complete, just so I'm more comitted. So I'll run through what I grabbed and some thoughts going forward.
It should be noted these were entirely paid for with crypto profits. I love now being double-hedged against a weakening US dollar.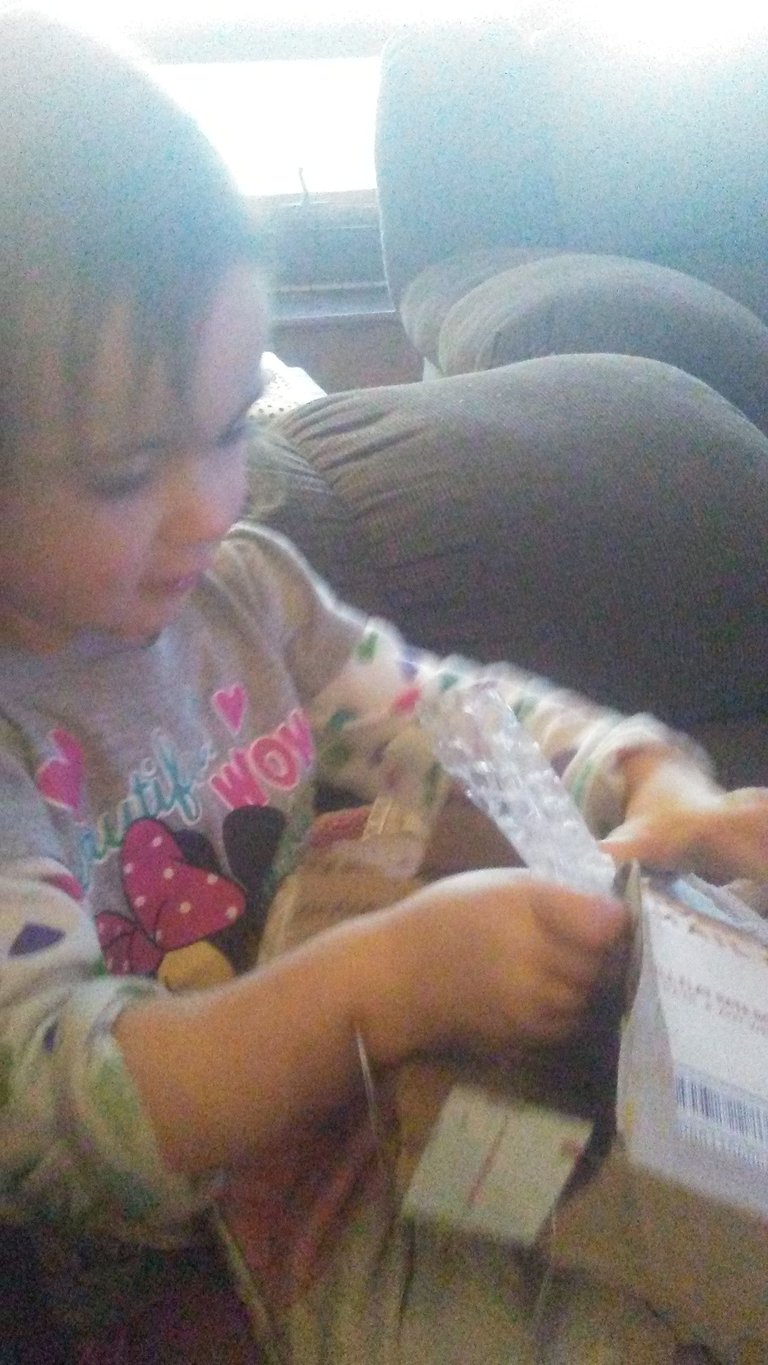 My partner in crime helping me open the package.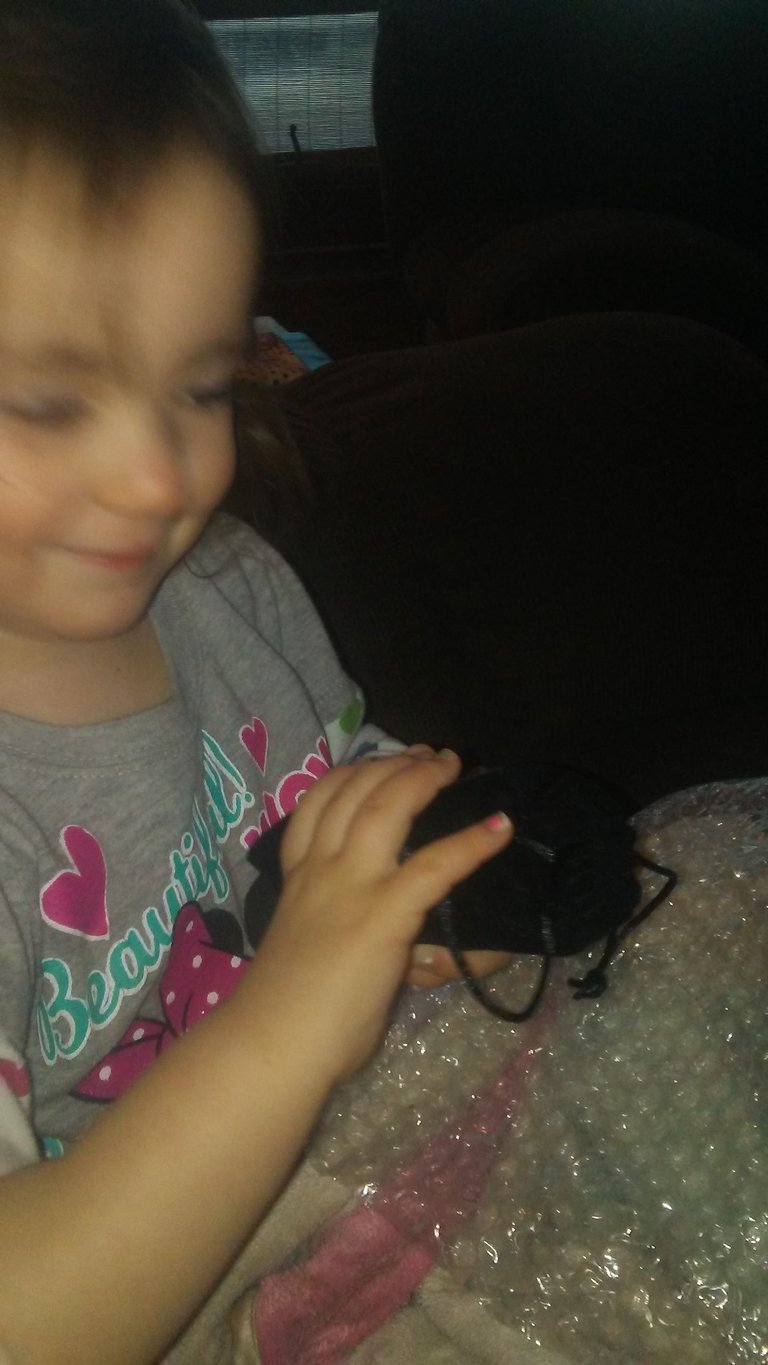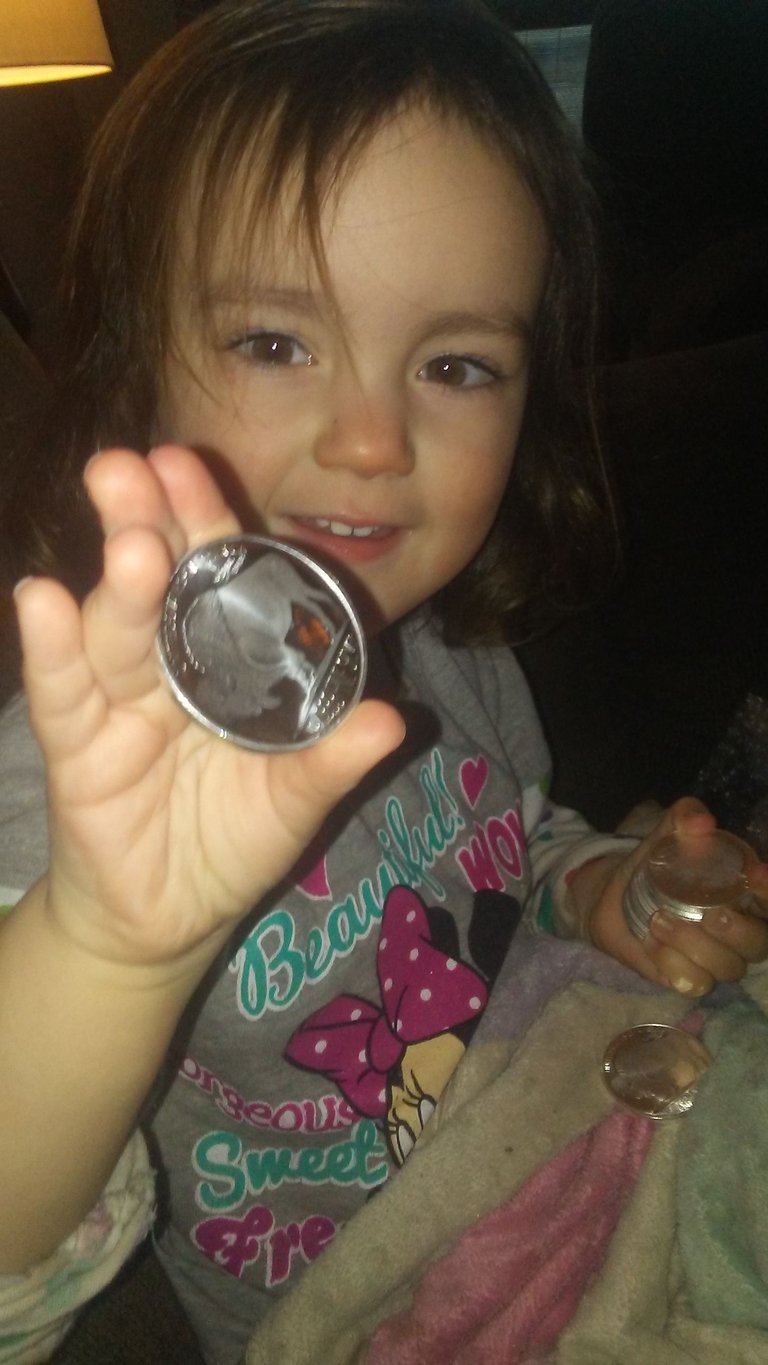 My first choice (and reason for starting with JM Bullion) was their "10 1oz coins at spot!" deal (though in reality not true if you are paying with debit). This seemed like an obvious starting point. Plus a free bag, can't pass that up!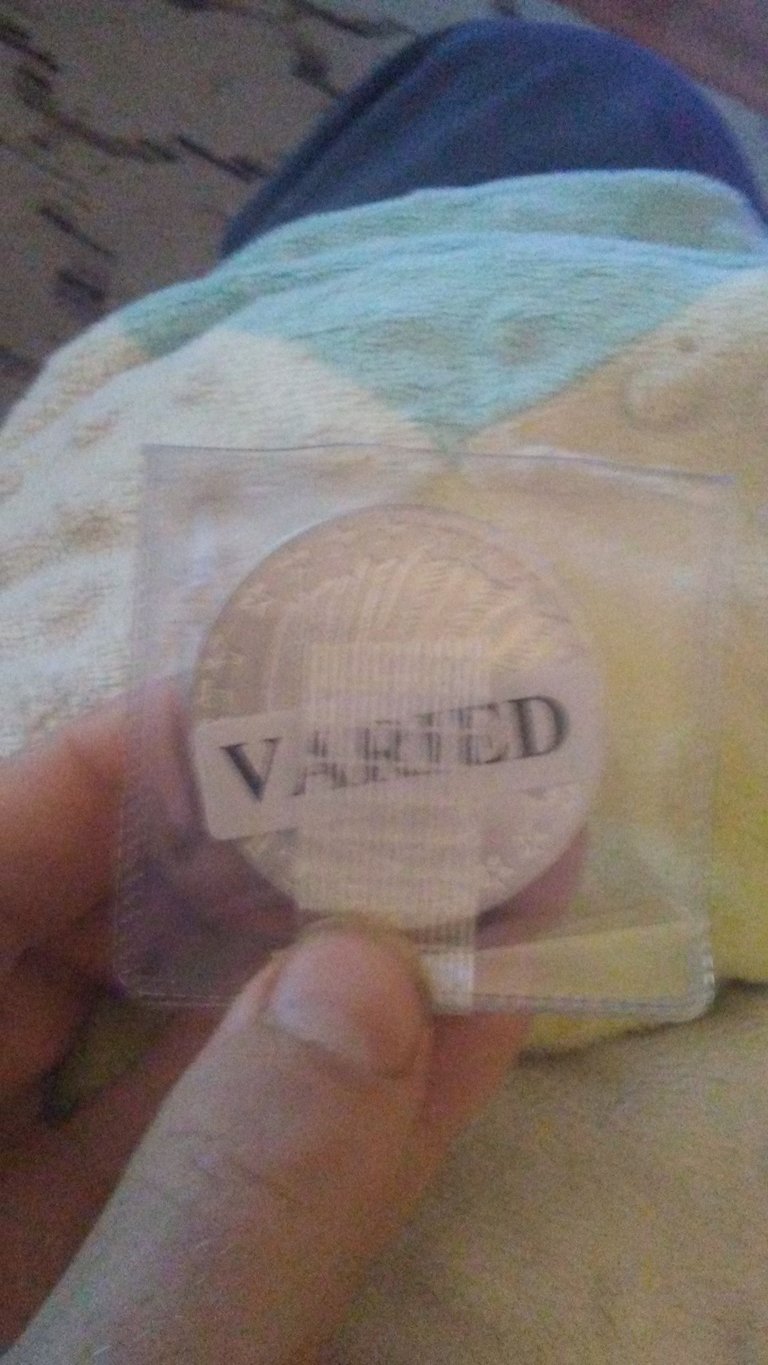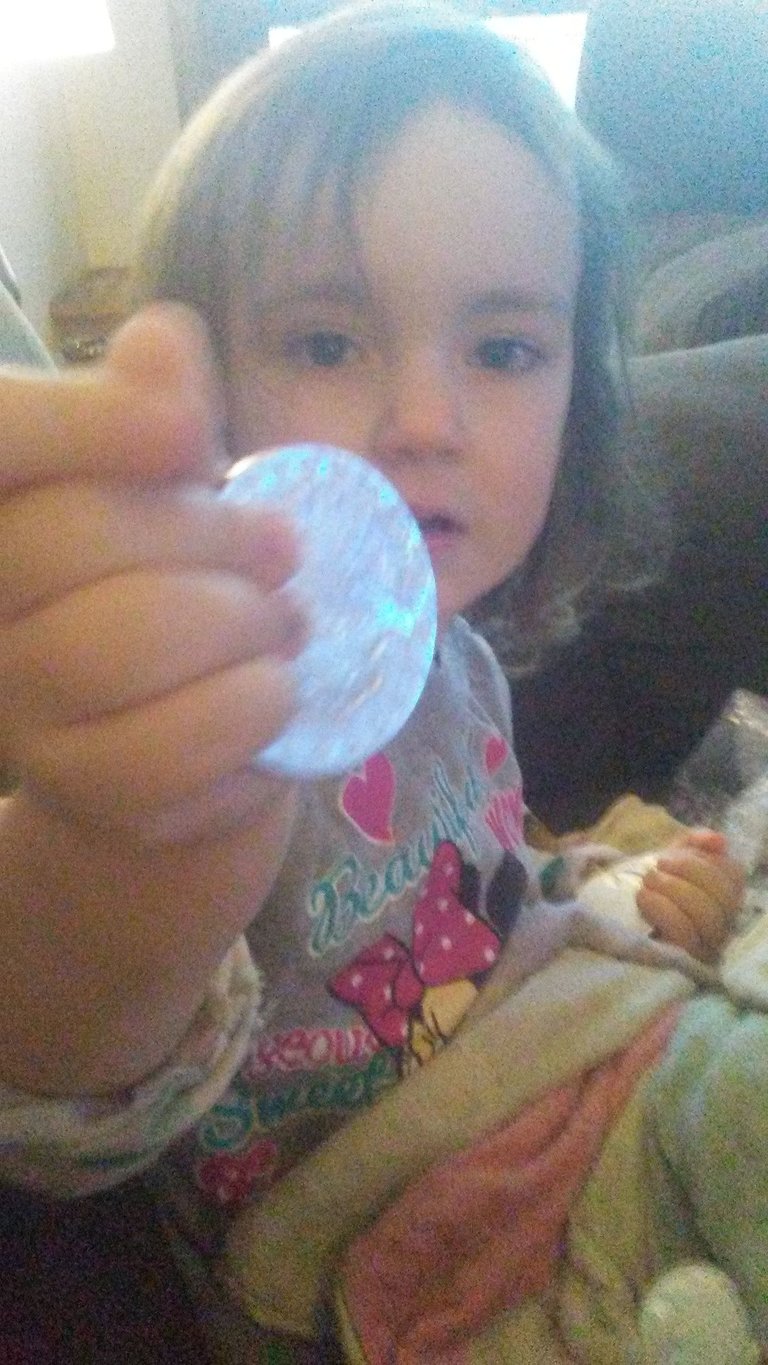 She would not let me get a clean picture! I next chose the "random 2 oz" option. I think it was a reasonable amount above spot, plus the picture had a grab of different shapes. Got a round, 1929 from Golden State Mint.
Can anyone explain why Native Americans seem to be the most common image for generics? I guess it doesn't matter when I'm weight stacking, but I'm just curios.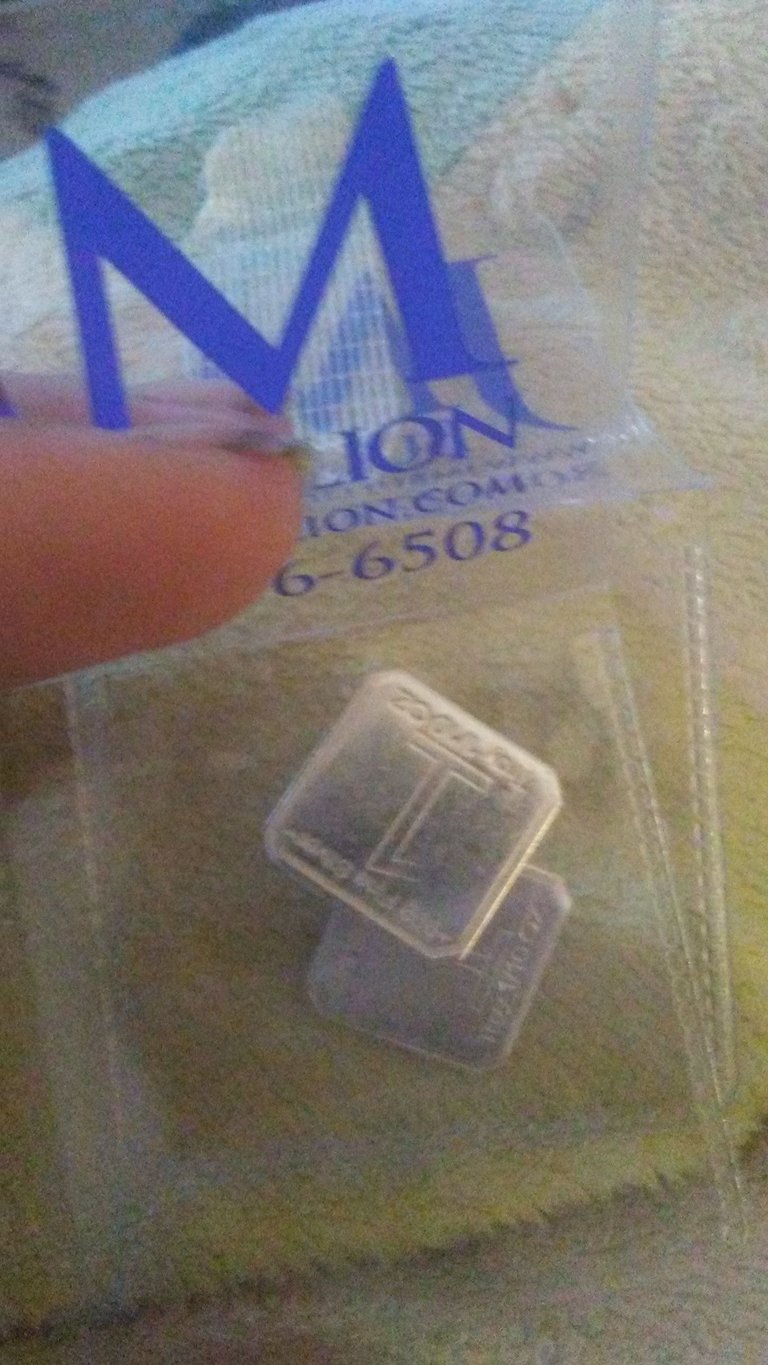 "Square money!" Me neice found these 0.1 oz squares exciting when I was shopping, so I had to get them. I do like the idea of fractional silver, just for the SHTF usefulness. Though in that scenerio, I should probably have more than two.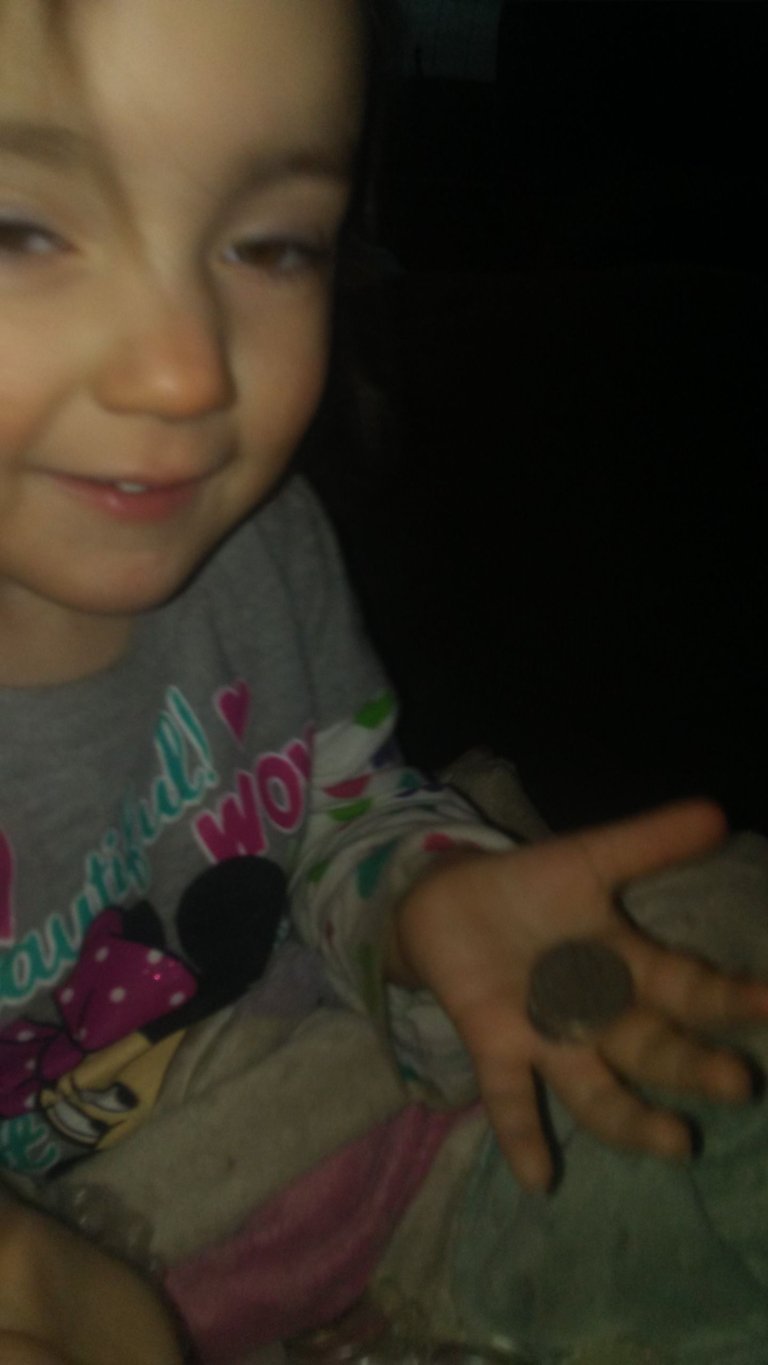 I had to give her some government toy money so she wouldn't get pissed.
RANDOM THOUGHTS
This went well. Something I wasn't sure of is exactly how much I was getting. But 12.2 oz is a decent handful, I'm happy.
I'm going to try and make my next purchase through a steemian. I'd like to thank you all for being here!
My neice was pretty disappointed that I didnt get two of her favorites: the "funny faces" (skulls) and "mousey money" (mickey/minnie mouse). So I guess I gotta get myself the former and her the latter. Can anyone give me advice on a Mickey Mouse coin? They trade absurdly over spot, I guess as collectibles, but I don't know how to judge that. What can I buy her that won't plummet down to spot as soon as a toddler roughs it up?