We appreciate everything you've done for us. Believe us, most of us wouldn't be on Steem again if it wasn't you. You brought out the celebrity and talent in us; you made us believe we can do things. Rewarding us and the Steem baths kept most of us going. Please don't be tired of us. We appreciate honestly.
We thereby want to cash out our DSP.
Please don't forget! You promised to increase the delegation to the steemjetdiscord account. When you want to send the cash out fee, please cash us out with the delegation you promised to add.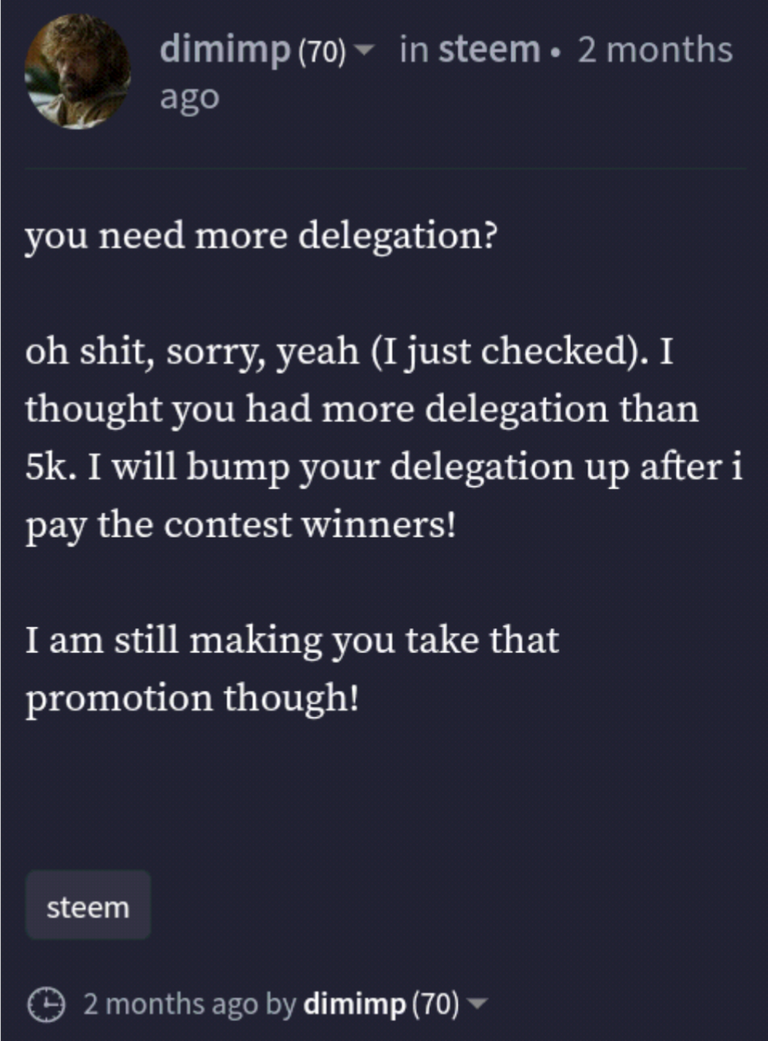 Here is another Pic


Please sir @dimimp tell us where you are going now
I am still working on steemjet messenger™ on steemit blockchain