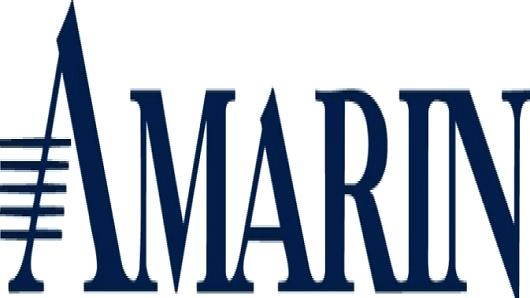 Amarin Corporation plc, a pharmaceutical company, engages in the development and commercialization of therapeutics for the treatment of cardiovascular diseases in the United States.
The company's lead product is Vascepa, a prescription-only omega-3 fatty acid capsule, used as an adjunct to diet for reducing triglyceride levels in adult patients with severe hypertriglyceridemia. It is also involved in developing Vascepa for the treatment of patients with high triglyceride levels who are also on statin therapy for elevated low-density lipoprotein cholesterol levels.
A little over a year ago, Amarin published results from a study that show patients who took Vascepa in addition to a statin experienced a 25% reduction in risk of a heart attack, stroke or other serious cardiac event, compared with patients who took a placebo instead of Vascepa. Thus, Amarin wants to get Vascepa approved for other use, which could potentially generate up $2 billion in sales.
During that time the FDA approved the label extension for Vascepa, but the stock price seem bored by the announcement. Despite Amarin ramping up their sales force, this was a classic example of "buy the rumor, sell the news," as traders who rode the price up, now were selling their stake on the news.
Although sellers were taking their gains off the table, many on Wall Street thought the stock still had room to move up at least another 20%. While others thought the stock could be worth $50-$55 in the future.
The magic seems to have abandoned Amarin Corporation (AMRN), as the stock is down 15% since the start of 2020. The reason? The drug maker is bearing the brunt of investor concerns about competitors closing in on its key drug, Vascepa. Amarin's trial against generic competition from Dr. Reddy's Laboratories and Hikma Pharmaceuticals concluded on 31.1.

The company has asserted 15 claims from six patents against ANDAs filed by Hikma, Dr. Reddy's and Teva (Teva and Amarin have already settled).The patents all relate to Vascepa, an FDA approved capsule used alongside a healthy diet to help lower fats (triglycerides) in the blood.

The active ingredient in Vascepa is highly purified omega-3 fatty acid called ethyl-eicosatetraenoic acid ("ethyl-EPA" or "EPA"). Following various application rejections for patents of Amarin's formulation of EPA that lowered TGs without also increasing "bad" cholesterol (LDL-C), the company was awarded the patents when, surprisingly, the results showed its dosage regime for pure EPA does not increase of LDL-C levels and it reduces apolipoprotein B ("Apo-B") levels.
Source
Yesterday Amarin was dealt a body blow Amarin when a Nevada judge ruled the company's patent applications aren't patentable and that generic drug makers could make a similar version. On the news, the stock sold off and lost almost 70% of its market value. Amarin said they will file an appeal, but this Cinderella story has lost it appeal.
The rule of thumb is 10% of your portfolio should be speculative because if you are right, you can make bank. However, this more important to diversify your portfolio with the goal to minimize a lot of exposure to one particular company, so if that company takes a massive hit, your portfolio won't.
This post is my personal opinion. I'm not a financial advisor, this isn't financial advise. Do your own research before making investment decisions.