My battle for yesterday. Using Water Splinter is not easy to win for me. But at last I complete the quest.

Need to learn more and gain experience to win.
For yesterday reward still no card, so already 3 days with no card reward. Potion still good, I will keep it to open next season reward.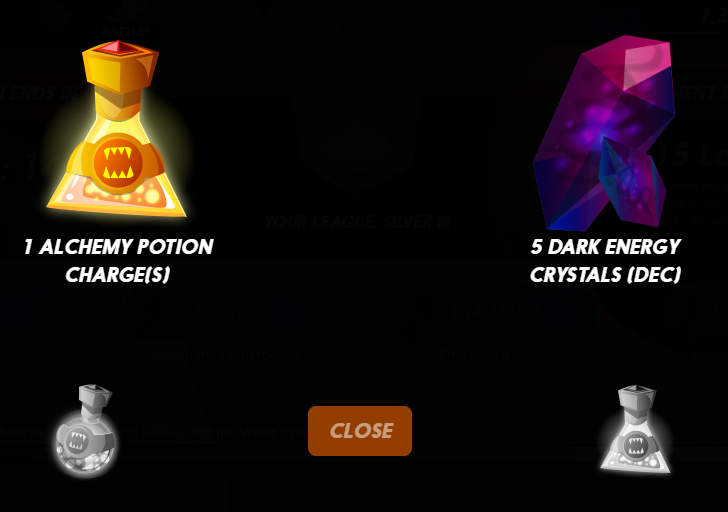 Only DEC + potion.
Lets see today, I still not finish today quest.
---
---
Join me in the battle. Lets fight !!!


---
---
Posted with eSteem!! Get its now, available for desktop, android and ios


---
---