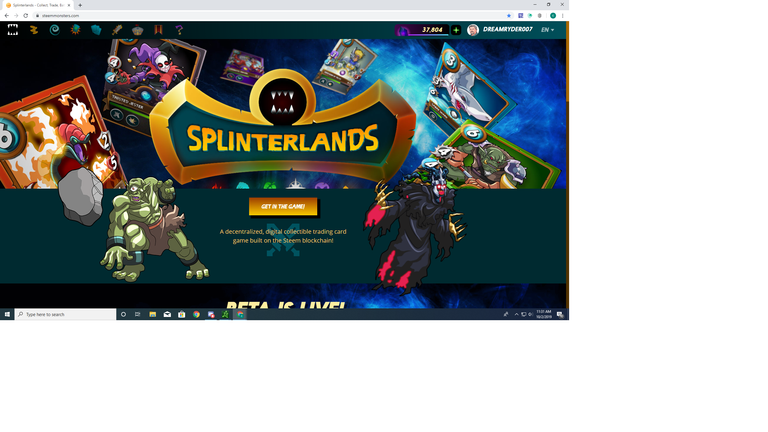 It's only been a few days since Beta cards sold out and Splinterlands card market cap is 4 million(ish)! Not only that but there are several players with card collections worth $100,000 USD or more! (not me unfortunately) The Splinterlands team launched a kickstarter campaign and it has already raised over $110,000 in just a few days!
If you are not already playing Splinterlands you can GET THE GAME HERE.
If you are interested in the Kickstarter go here.
Things are moving pretty fast but it's still not to late to catch jump on the Splinterlands bandwagon.
I will throw some trade ideas soon :)
Best Regards,
Dreamryder007