A few busy days without an update, so here's my progress report :)
---
Quests
In between studying for my exams, which thankfully are now finished, I completed a few different quests.
Rising Dead
I'm still of the opinion the Death splinter ques the the easiest. I short session of play this day, and good nice reward. This gold haunted spider will be joining my death teams ranks soon!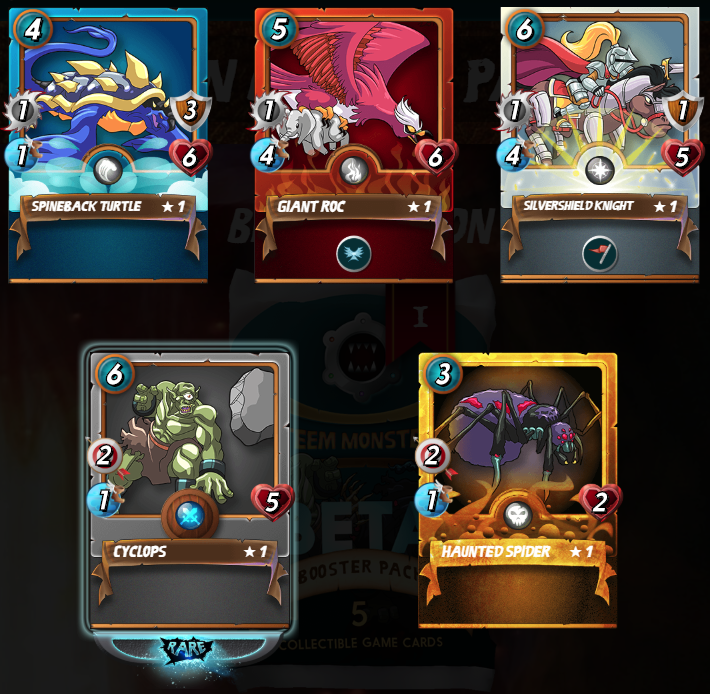 Defend The Borders
Defending the borders wasn't too bad. There were a few too many fire and dark critters fighting against me for comfort, but we survived. The rewards were given in kind to our efforts against these less friendly splinters - an EPIC Raging Impaler with a Gold Crustacean King alongside.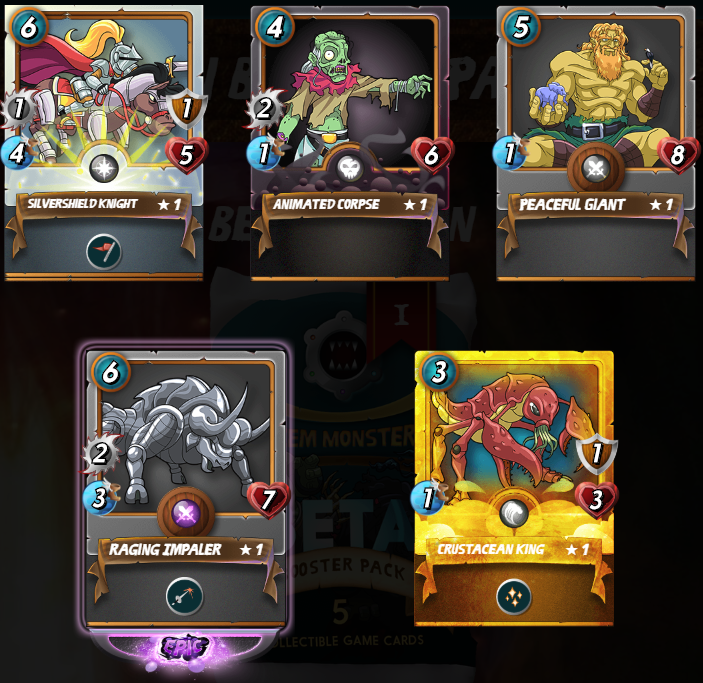 Stir The Volcano
Average difficulty with average rewards - adding another Enchanted Pixie to the ranks.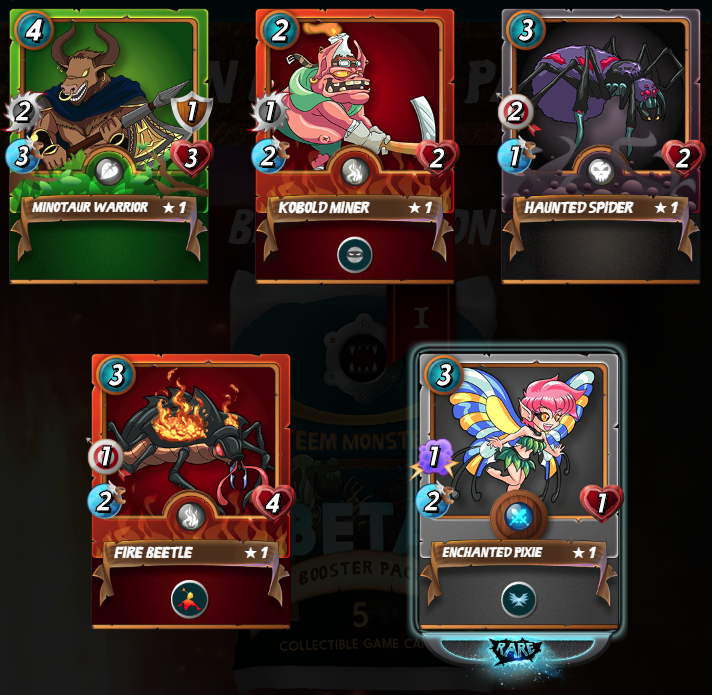 Lyanna's Call
The battles were a little slower fighting for the Life splinter, but we repelled the enemy forces, with our ranks once again strengthened.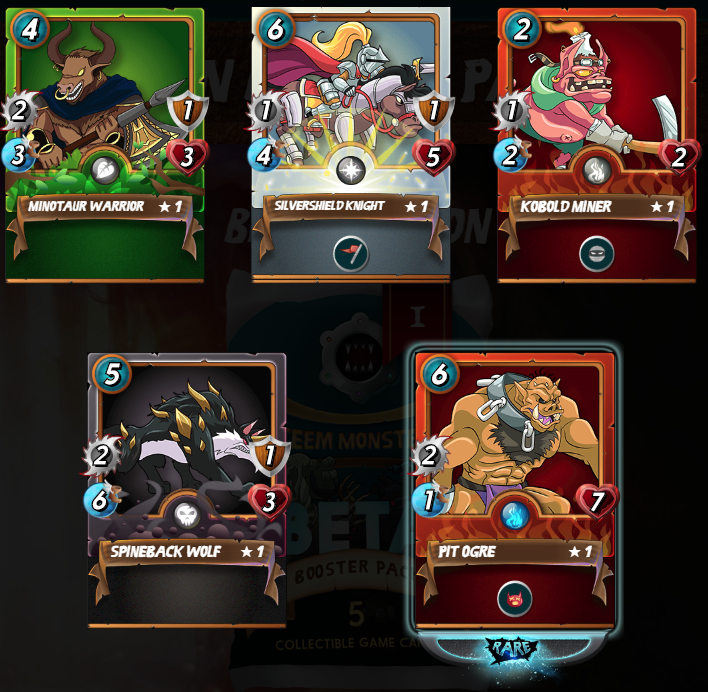 ---
Sale!
I've decided that now I'm starting to get two or three of some cards that it is time to level them and buy some more summoners for EXP. To fund this I have decided to list my Gold Mischievous Mermaid for sale. I shared before I was planning to hold for the future, but with the end of the season coming up soon, it would be nice to push for the Silver III league.
We'll see if anyone is interested in buying it for $23, the new market low :)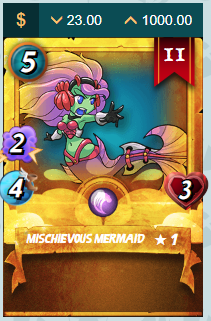 ---

Join US in Our Challenge
We want YOU to compete with us using your Starter Pack! Use the tag #fromstartertochampion so we can identify you as someone who is doing this challenge. We will welcome you to the club, and if you post your status here, we may give up votes from our Steemit accounts that have more SP than these new accounts.
Others currently using the tag:
@kgroup
It's Fun to start from the bottom and work your way up. You too can go from Apprentice to Master!
Get your own Starter Pack at the SteemMonsters website and meet us in Battle!
---
For more about me and about #fromstartertochampion, check out my introduction post.
Also, consider visiting my other blog (mainly photography) - @kiokizz.