Hello Steemians and Steem Monster players.
I've decided to document my progress on this account to see how far I can progress beginning only with the Beta Starter pack from SteemMonsters, and how long it might take to reach each league milestone using the daily quest rewards. I've asked a friend to take a similar challenge, and encourage others to share their progress as well on their journey #fromstartertochampion.
---
With the new season I am currently sitting at Novice. Last season I won a few battle placing me in the Bronze III League, which I earn't the following Booster Pack: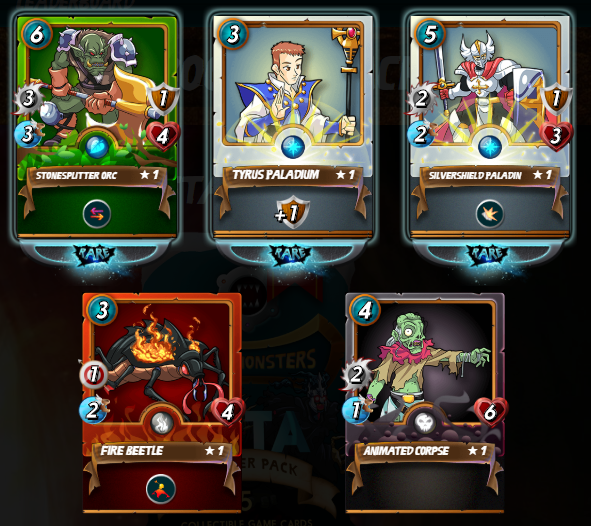 ---
I also got another Booster Pack from completing my first quest, Pirate attack.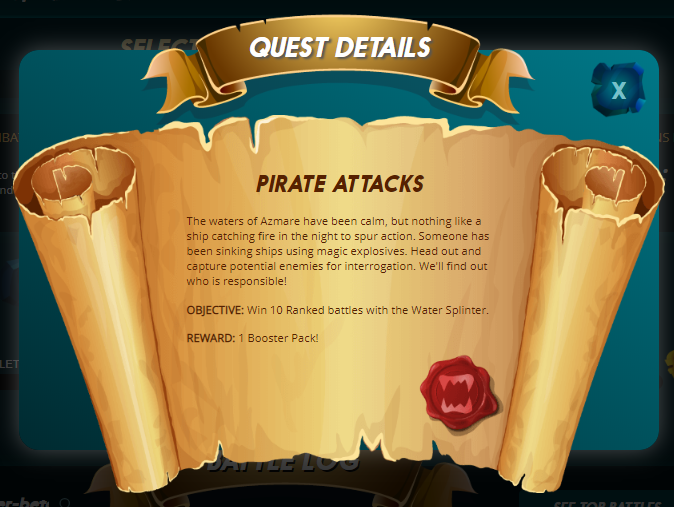 The results: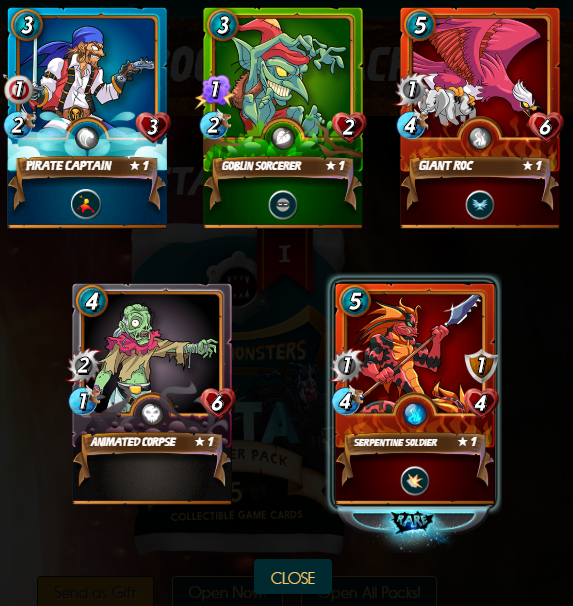 ---
Struggling again through another Pirate Attack quest, I sold some of the duplicates from the boosters to buy a Medusa, but I'm still sitting on 2/10 after a whole day. Any suggestions on a good team from these cards?

---
EDIT: Here's the card values to track progress in $ value.
Steem Monsters Stats for: sm-starter-beta
Number of cards: 34 - Alpha: 0 - Beta: 34 - Promo: 0
Common: 19, Rare: 15, Epic: 0, Legendary: 0
Gold cards: 0 ## BCX: 36 ## Value: $ 4.42
---
Thanks to those who have a look :)
@kiokizz