I enjoyed the new game play changes immediately after my first chance to check them out. As in the announcement I've attached below, all players have started on a clean slate, and are now required to pick their team (with a time limit) AFTER being matched with their opponent. This along the cycling rules and mana cap kept me on my toes. I almost timed out on one of my matches.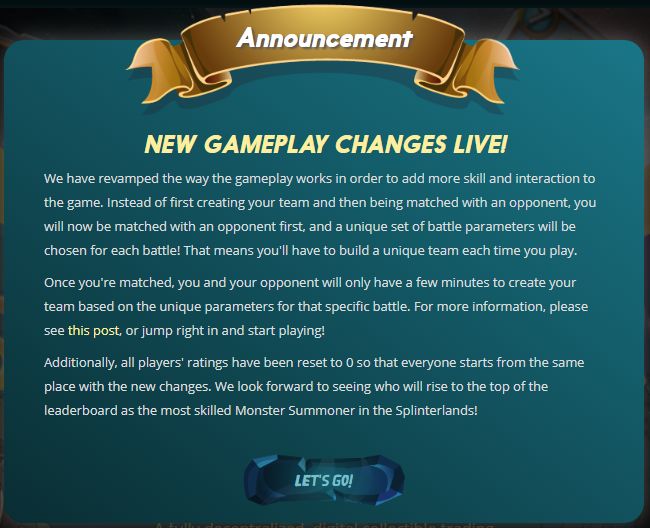 ---
Layout tinkering
There are other changes that I appreciate just as much, even if they aren't as significant. The first of which I noticed being the new color scheme and layout of the Battle page: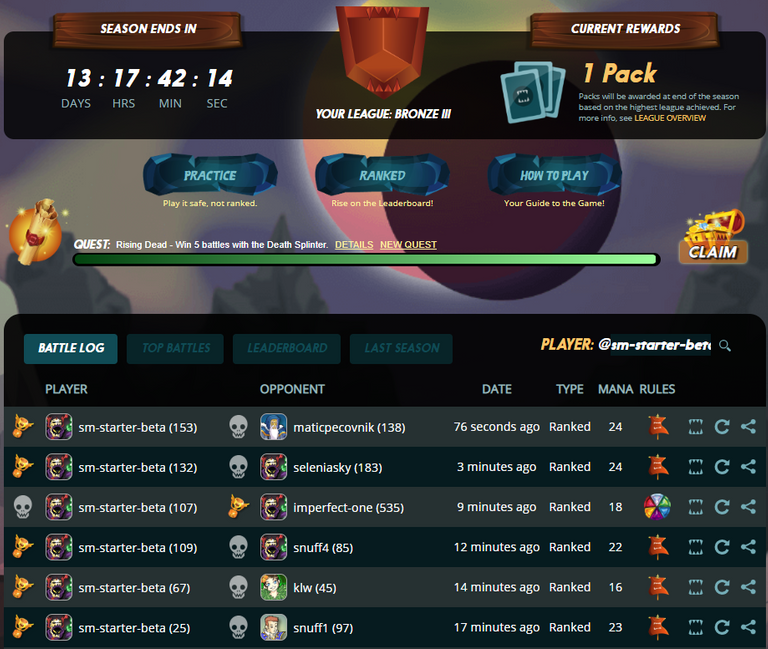 The page just seems to feel welcoming. I actually had to look for the new location of the leader board, though I was pleased when I found it. Being able to change between it and the other options without the page reloading is a nice little improvement.
The change I most enjoy, however, I believe others will enjoy when they next go to combine cards: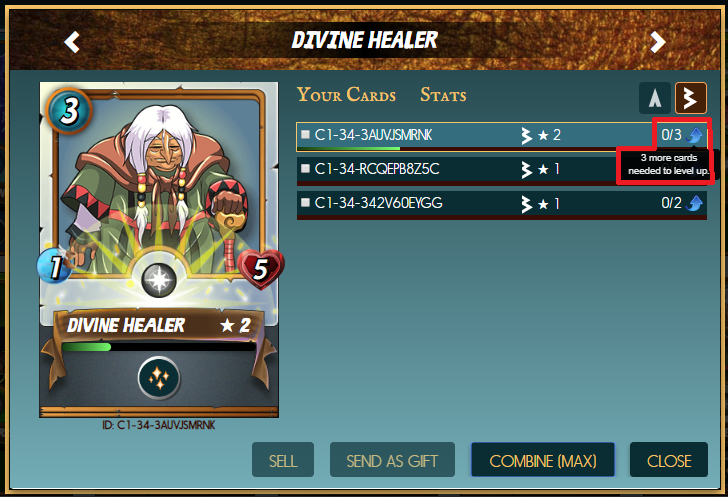 Combining is now much less confusing! Instead of showing the XP required it now displays the number of cards. Thankyou @yabapmatt (or whoever may have suggested this). Previously I found the process confusing, but this goes a long way to making the process beginner friendly.
---
Daily Quests
I'm happy to see the new daily quest requirement of winning 5 battle, down from the original 10. I think this a balanced change considering the new cycling rule set and time limit on choosing your team. I expect these will make the challenge more time consuming, especially as my rank goes up.
My rewards for fighting the Rssing Dead today were decent. I received two Tank Healers, along with a Pit Ogre. Of note - earlier in the week, when I was completing a Pirate Attack quest, I was pleased to find an Epic Fire Demon in the pack. There wasn't much to note in the other days though.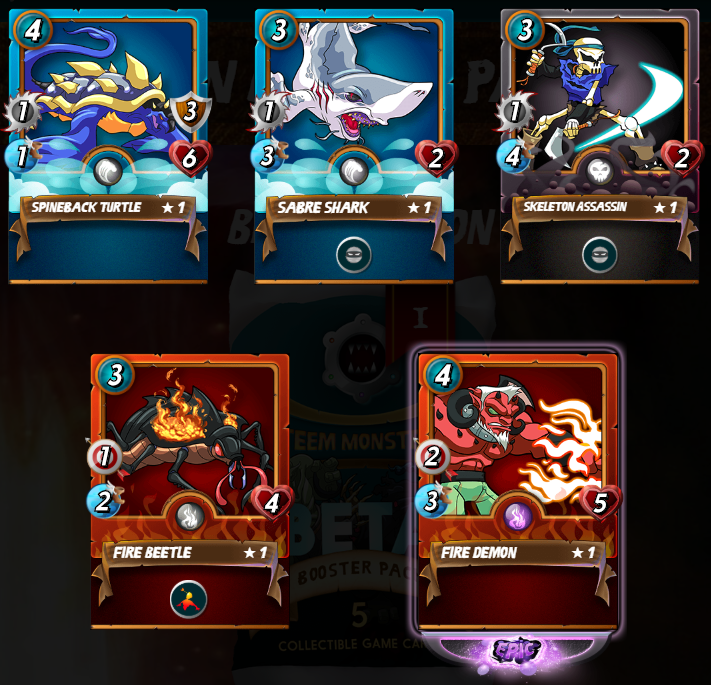 ---
Giveaway 🎁
For the first 5 people who share their opinion on the changes - each will receive a Peaceful Giant. You must reply before this post reaches payout.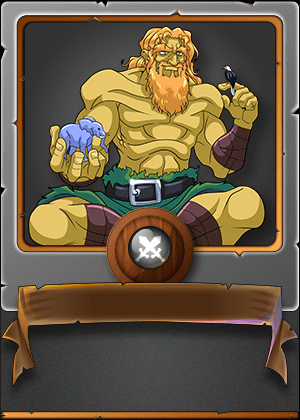 Thanks to those who are following along with my progress 👍
---

Join US in Our Challenge
We want YOU to compete with us using your Starter Pack! Use the tag #fromstartertochampion so we can identify you as someone who is doing this challenge. We will welcome you to the club, and if you post your status here, we may give up votes from our Steemit accounts that have more SP than these new accounts.
Others currently using the tag:
@kgroup (has moved on from the challenge, but is still posting updates on their progress)
@ Join Me Today
It's Fun to start from the bottom and work your way up. You too can go from Apprentice to Master!
Get your own Starter Pack at the SteemMonsters website and meet us in Battle!
---
For more about me and about #fromstartertochampion, check out my introduction post.
Also, consider visiting my other blog (mainly photography) - @kiokizz.