Hello fellow steemians, I know it's been a while. Life has been really busy. I have been getting more active and making a game plan to make a come back. I still stay active on Youtube and participate in the metals community there.
Today i want to share with you some pieces from a wonderful youtuber/pourer of metals. CoinMan 5000 is the channel i ordered these poured copper pieces from. He has a variety channel on YouTube and does coin roll hunting, education streams, and pours precious and semi precious metals.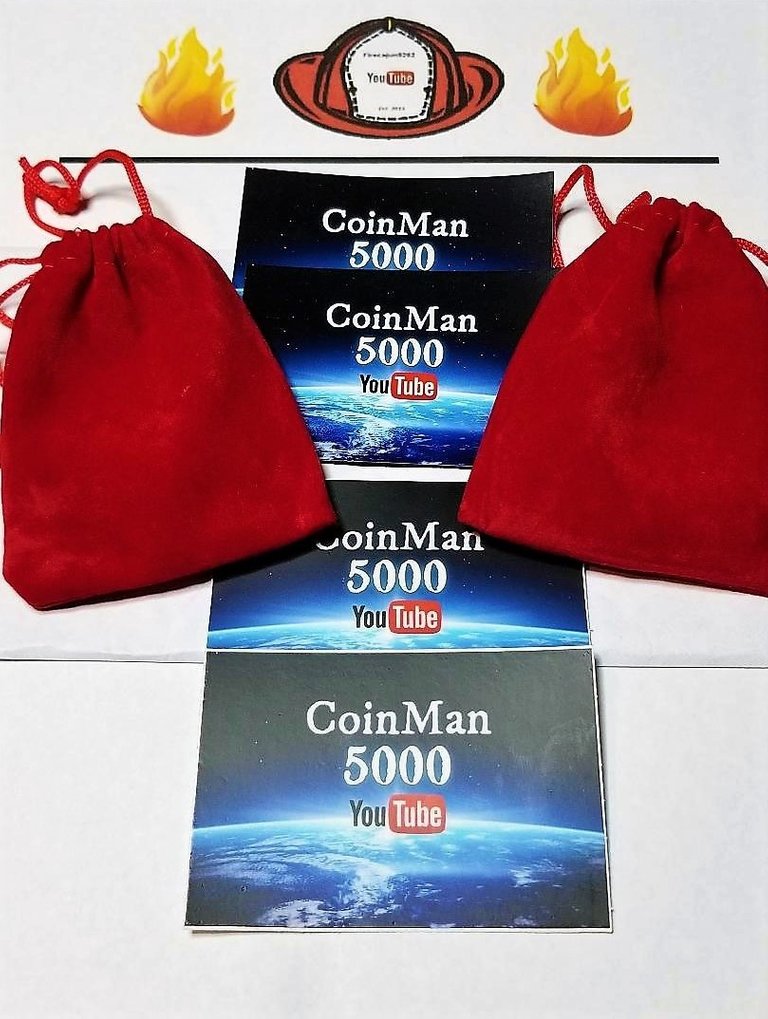 I watch his streams whenever i get a chance and have fun when i'm there. He pours silver and copper to help support his channel, so i decided to pick up some cool pours and support his channel.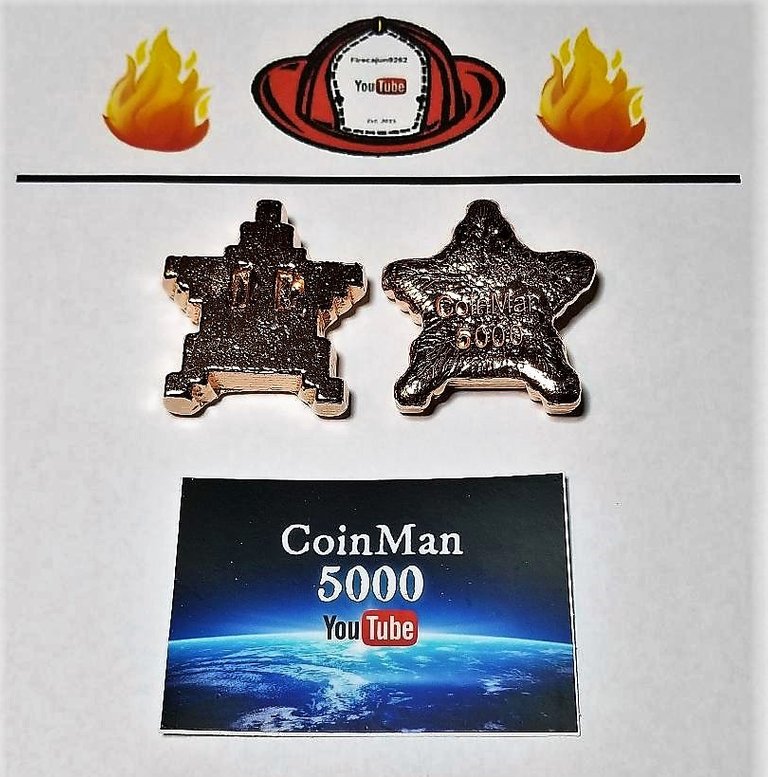 These two Mario stars⭐ are made of pure copper and weigh way over 2 ounces a piece.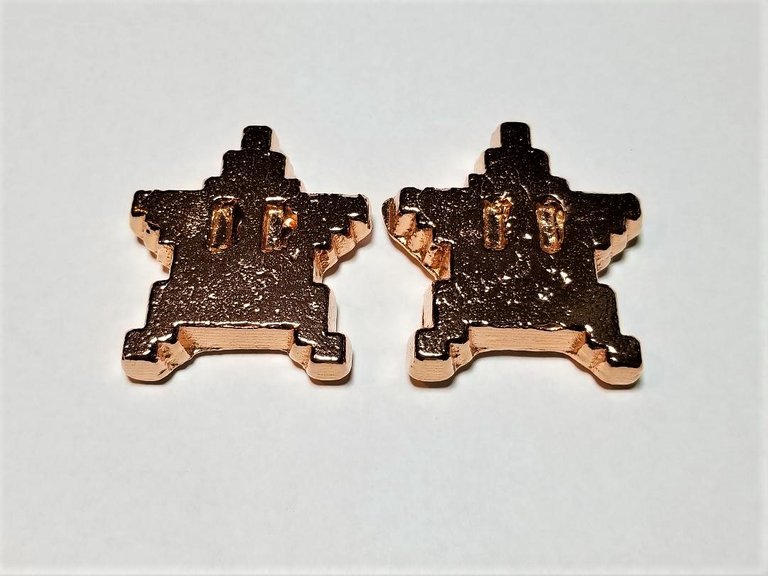 Each copper star⭐ was hand poured and stamped by CoinMan 5000.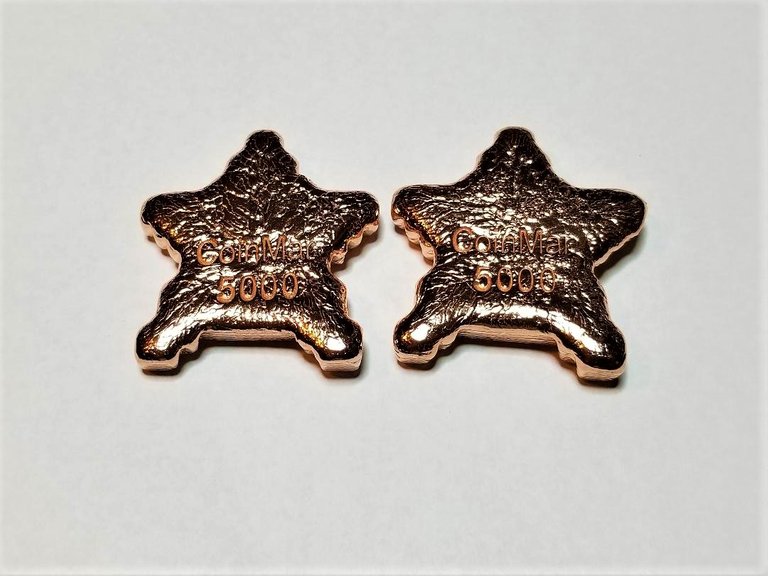 The picture really doesn't do these pieces any justice. I was really impressed once i received them and saw them in person. Poured copper is really picking up it's game and deserves a Look👀.
Thanks for stopping by and viewing. I am a proud member of the #steemsilvergold and @ssg-community.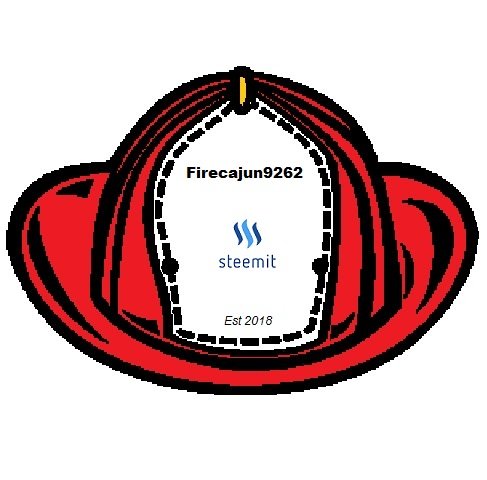 🔥Please Upvote, Resteem, and Follow🔥