I counted over 50 boxes. Boxes that contained gold or silver coins that are now stored in a safe deposit. Do you keep the original boxes? Sometimes they are plastic but most of the times made of wood with the CoA included.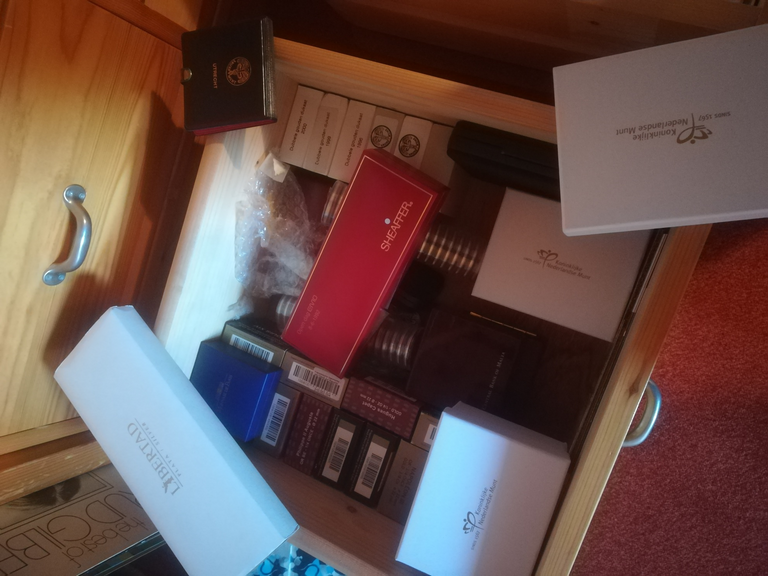 Almost all the gold ducats come in a box and buyers here insist on the original box. I only see them offered with box. So I keep them. Without the box they do spot plus 10% but with box you get another 40 USD. (for a 300 USD gold coin)
Also the Libertads do great with box, either the paper/leather like box with CoA for the older proof 1 ouncers or the wooden box for the proof sets. The gold proof libertads you can also sell without the set box. They are scarce which helps especially for the half - and tenth ounce.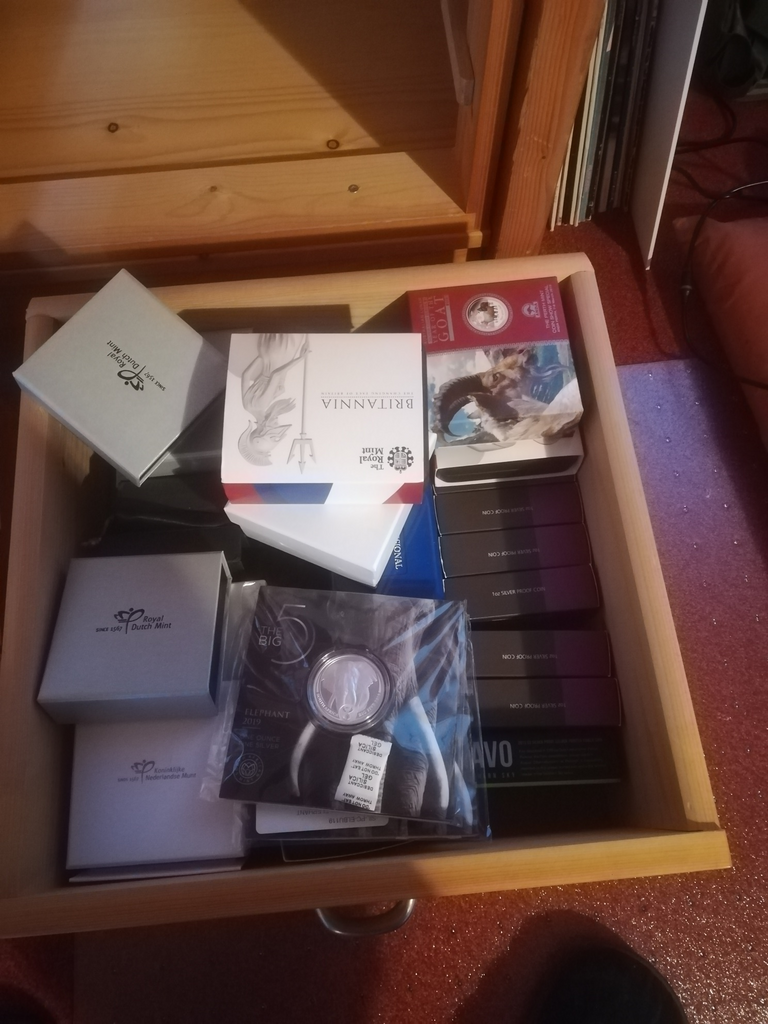 Do you recognize any of the boxes?
(This is not a contest or 'search the hidden ingot')
Goldrooster