With some careful signs that a deal can be made between the US and China regarding the trade tariffs, we see copper increasing in price.
As copper is a metal which is floating on the waves of the global economy, prices go up now the expectation is that global trade will increase with a possible settlement in the tariffs trade war.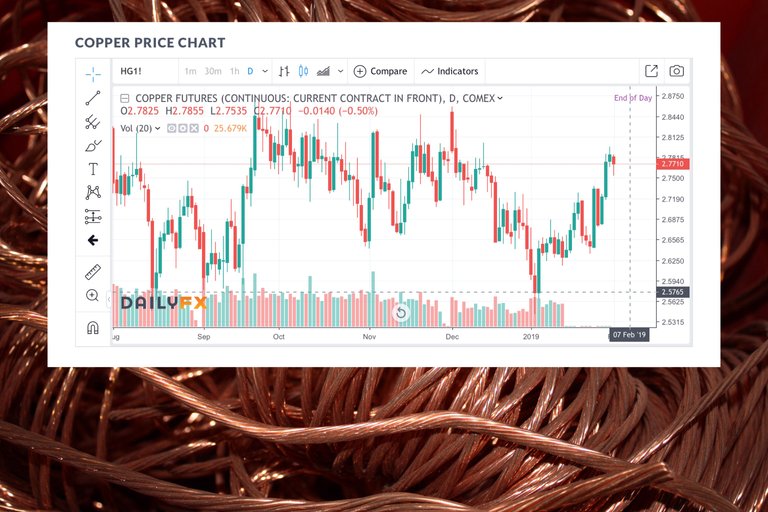 In my company we use copper for making electronic switches and panels. During this year we already faced 2 price increases. The pricechart shows you why that is.
The price of copper increased from $ 2.5765 to $ 2.77 until today, which is around 8%.
I am curious where this will lead us to. A price correction toward $ 3.00 is possible in my idea.
Enjoy!