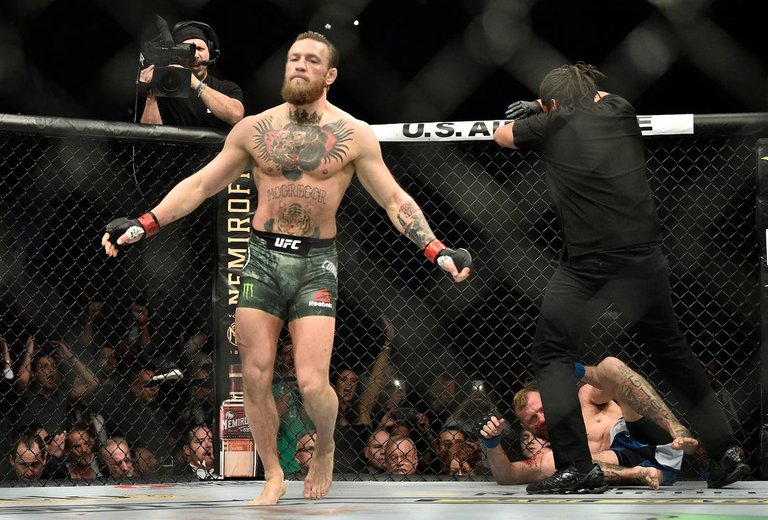 ---
SteemSports Presenter:
@brandonk
---
SteemSports Editor:
@scottybuckets
---
There are two aspects to a fight.. one in which a fighter engages the other man to pursue glory and the coveted UFC title. The second is purely hedonic, and more for the thrill of sport and the earning of currency as a prize fighter. Modern era mixed martial artists encompass both aspects.
---
When speaking of Conor McGregor, he encompasses both.. when speaking of Donald Cerrone, we're talking 'money'. It was the opportunity of a lifetime for Cowboy but he yet again blew it on the world's biggest combat stage. It seemed legitimate enough... but I still have a bad taste in my mouth.
---
The fixing of a fight isn't always what one thinks. It isn't falling to a harmless rabbit punch like we see in boxing occasionally, at times someone can get very hurt but still take the loss to ignore pride and accumulate currency. Cowboy has always been a company man....
---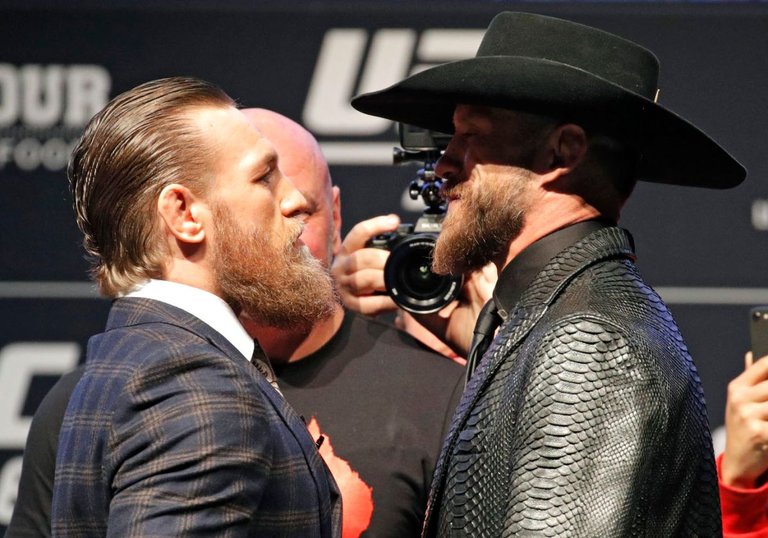 ---
...and being the man with the most fights, wins, and finishes in the UFC.. he definitely deserved the payday that Conor brought upon him. Unfortunately, it seemed Cowboy had checked out of being a professional athlete for the night, and instead took a beatdown in front of his wife and newborn son.
---
Cerrone had done a good job talking the fight up and making it seem like he had changed and he would show up to a big fight for once.. well he didn't, and any aspect of him being an all time great in the UFC is quickly fleeting. This is no offense to the performance that Conor had put up..
---
...but in watching the fight, anyone can see Cowboy didn't even want to fight after the first strike was thrown. Is it a coincidence that shoulder strikes are being utilized much more in fights.... and are literally useless in combat. Something was utterly strange about the ending of UFC 246...
---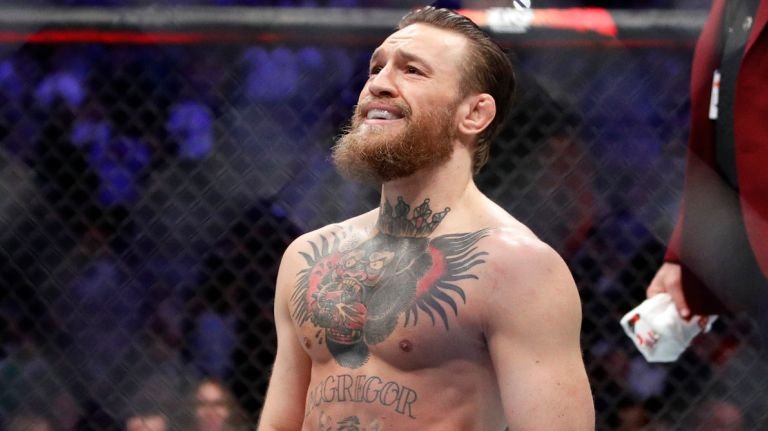 ---
..I truly wish that Conor fights Masvidal because that is a fight for the people. Usman vs. either Masvidal or Conor would be an absolute mismatch and Kamaru would dismantle either man.. but after the look of Conor's physique post Cowboy fight, a bout with Jorge might be closer than expected.
---
Both Conor and Jorge have legendary chins and at 170 each man possesses otherworldly power... it will be an explosively violent matchup with one man surely face down on the vancas. That will undoubtedly be the biggest fight of 2020 and possibly the biggest ever...
---
Conor looked healthy and spectacular in his return, sadly it was at the expense of a fighter who would take money over anything at this point in his career. We have seen Cowboy play bully and challenge former champions in the cage, but last weekend was completely atrocious.
---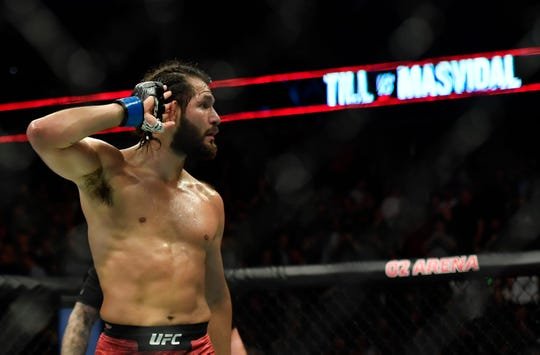 ---
Thank you for following @steemsports and you can find me @brandonk
---

---

---
**Disclaimer:**
This is a @steemvoter subscription payment post. Thank you to Steemvoter customers for allowing us to use your Steem accounts to upvote this post by virtue of your free subscription to the Steemvoter.com curation automation service. @steemvoter is proudly a @buildteam subsidiary and sister project to @dlease, @tokenbb, @ginabot, @steemsports. @steemsports-es and @minnowbooster.
---
Beneficiary Declaration:
This is a 10% @sbdpotato beneficiary post!