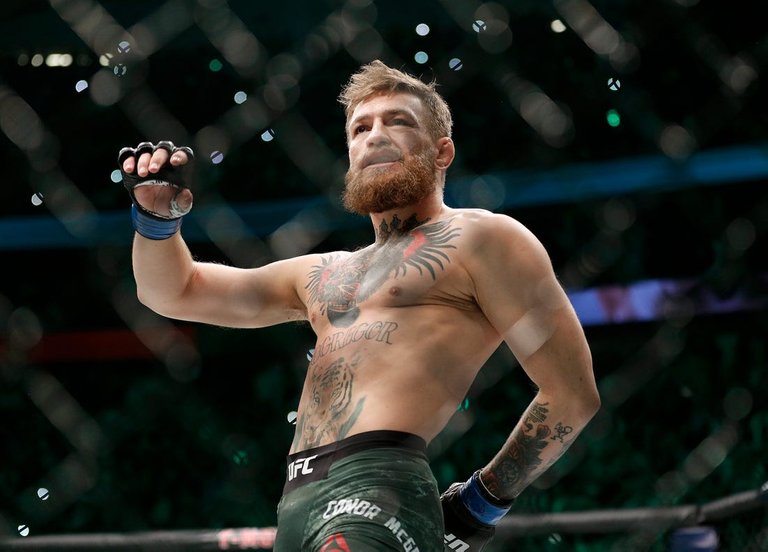 ---
SteemSports Presenter:
@brandonk
---
SteemSports Editor:
@scottybuckets
---
McGregor.. Generation X's fighter. He's a spokesman for those who believe in bigger and better things. Conor gained his fortune and fame through his self belief, and the way he carried himself into the Octagon to destroy another athlete each time out inspired the entire world.
---
Whether you root for the Irishman or root against him, you know who he is! The Notorious One; a prolific knockout artist who in his prime is arguably the greatest mixed martial artist of all time. A man who eradicated his losses by enhancing his wins and the prowess of his left hand.
---
He claimed not only the featherweight belt by dethroning the greatest 145er of all time (in Jose Aldo)... but he claimed the lightweight belt in knocking out Eddie Alvarez in the first round for the UFC's first ever event in New York. Conor has headlined the biggest events...
---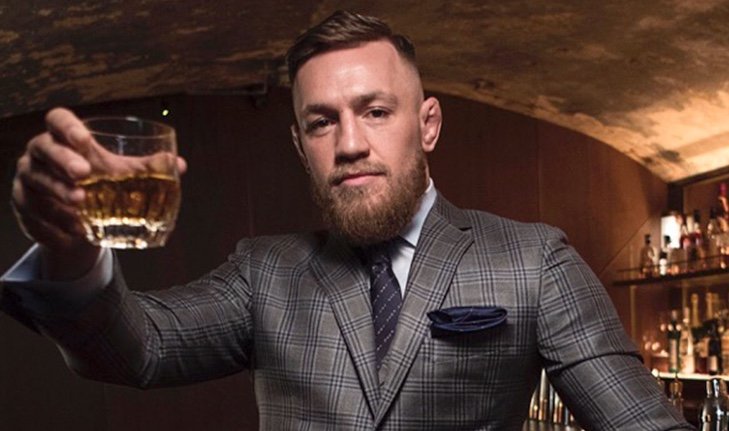 ---
..and become an absolute mega star beyond fighting all within 3 years time. The year after he claimed two titles in two divisions and declared himself 'double champion' he then fought Floyd Mayweather in the biggest fight event of all time! It is unreal what this man did with his life in the end..
---
...and through his latest trials and tribulations, he has a chance at redemption. The opponent to McGregor will be Donald 'Cowboy' Cerrone, a man who has countless UFC fights and high level experience with nearly 2 decades professionally in the sport. Cowboy is an animal on the feet and the ground.
---
Neither man has a truly relentless pace, but they each have fight ending power.. Conor in his hands and Cowboy with his kicks. It will be an interesting dynamic to see where both men are at in there careers, and if either man underestimates the other, it could be lights out quickly.
---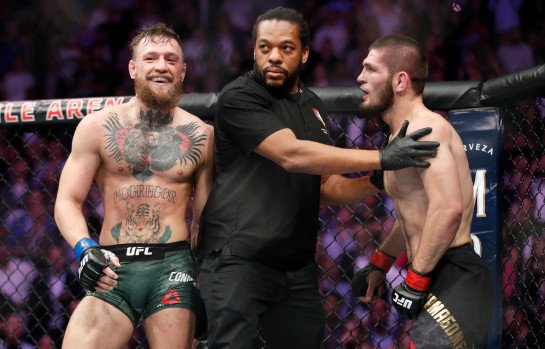 ---
McGregor has always been somewhat weak to the ground, and although he has shown glimpses of solid takedown and submission defense.. Cowboy getting him down would be eternal hell for the once double champion. I do not have a serious lean towards either fighter at this point...
---
..but I always enjoy picking the grappler over the pure striker as it gives the fighter more 'outs' to win. Cowboy could easily take this fight to the grind as he is arguably the better clinch fighter and undoubtedly the better jiu jitsu player.. this will especially help him if Conor rocks him early.
---
Neither man can be underestimated here as both need a win desperately, and stylistically, it's technically good and bad for both men. We could see Cowboy utilize his wrestling much more effectively than some may think, and if he pulls a Khabib, it will be a long night for the once King.
---
Thank you for following @steemsports and you can find me @brandonk
---

---

---
**Disclaimer:**
This is a @steemvoter subscription payment post. Thank you to Steemvoter customers for allowing us to use your Steem accounts to upvote this post by virtue of your free subscription to the Steemvoter.com curation automation service. @steemvoter is proudly a @buildteam subsidiary and sister project to @dlease, @tokenbb, @ginabot, @steemsports. @steemsports-es and @minnowbooster.
---
Beneficiary Declaration:
This is a 20% @sbdpotato beneficiary post!