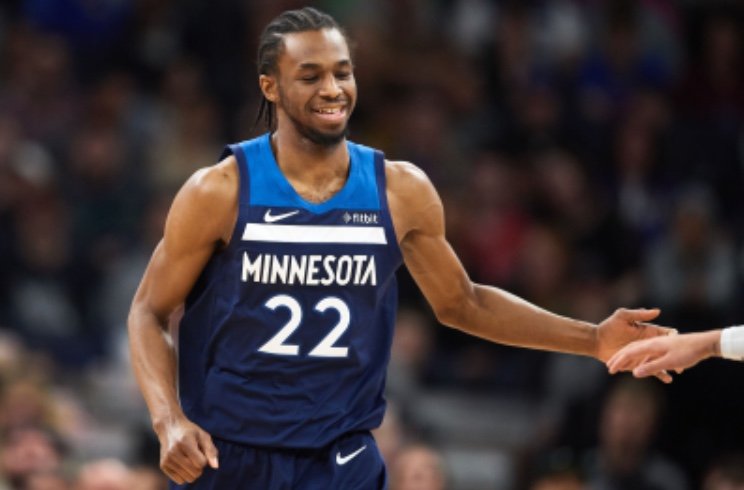 ---
SteemSports Presenter:
@mateonav53
---
SteemSports Editor:
@dwin0603
---
Andrew Wiggins
---
Andrew Wiggins who was the number one pick in the 2014 draft class is playing the best basketball of his career in this early season after getting heavily criticized for his lack of desire and was viewed as a draft bust. But now, his game has improved and he's being called as one of the best clutch scorers. Wiggins took over in multiple games down the stretch this season. He's been very impressive when the game is on the line.
---
Wiggins is blaming his lack of progress on Tom Thibodeau. But with head coach Ryan Saunders, Wiggins has been way better more versatile averaging twenty-five and a half points, almost five rebounds, over three assists, career highs on over forty-seven percent shooting. He already had 17 games in his first 400 with five-plus rebounds and five-plus assists, three of his first ten this season, everything from his passing, handles, to his outside shooting has improved resulting in the sixth and fourth start, stepping up in big moments.
---
Many believe he had the worst contract and fans basically gave up on him. Now, he's looking much more like a true second option to Karl-Anthony Towns and some nights, Wiggins looks like the best player on the floor for either team despite the fact that he became the 11th youngest player to reach 8,000 career points. Wiggins is finally playing like the number one pick many envisioned him to become after being booed by Timberwolves fans last season, the cheers are slowly coming back. It'll be fascinating to see if Wiggins can keep this up for the remaining games this season and lead his team to the playoffs.
---
The Wolves are in a great position as of now. So, let's see if Wiggins can maintain this kind of performance for the whole season.
---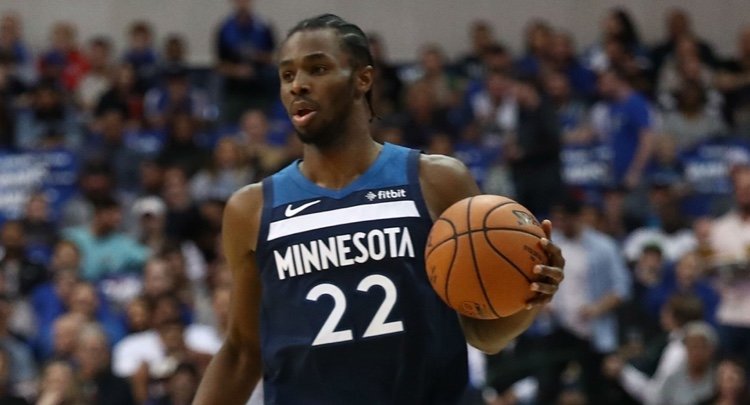 ---
Jabari Parker
---
Looks like the Atlanta Hawks found a gem after signing the second overall pick of the 2014 NBA Draft. Jabari Parker is only 24 years old. He had a slow start in his career after suffering two ACL injuries. He has been on four different teams from the last two seasons. But now, it looks like he found a home in Atlanta where he is looking like a stud. He's been stepping up his game and he's the second-best player for the Atlanta Hawks so far.
---
Jabari's 2-year thirty-million-dollar deal was looking like it was worth taking a risk for the team. The Hawks gave him a chance and it's now paying off. He was viewed as the next superstar coming into the league as the second overall pick with comparisons to Carmelo Anthony and Paul Pierce. This season, he's averaging 16.9 points, 6.1 rebounds on 51.3 percent from the field with a Player Efficiency Rating of 19.57 in 27 and a half minutes played for the Atlanta Hawks as much needed.
---
He's now as impressive as a veteran and his defense have also improved. Also, more efficient that he ever was taking closer shots and making good decisions every play. Even with all the setbacks, Parker still has time to become an all-star caliber player having way more impact with Atlanta than any of his previous five years in the NBA. Let's see if Jabari can continue his good-looking season with the Hawks.
---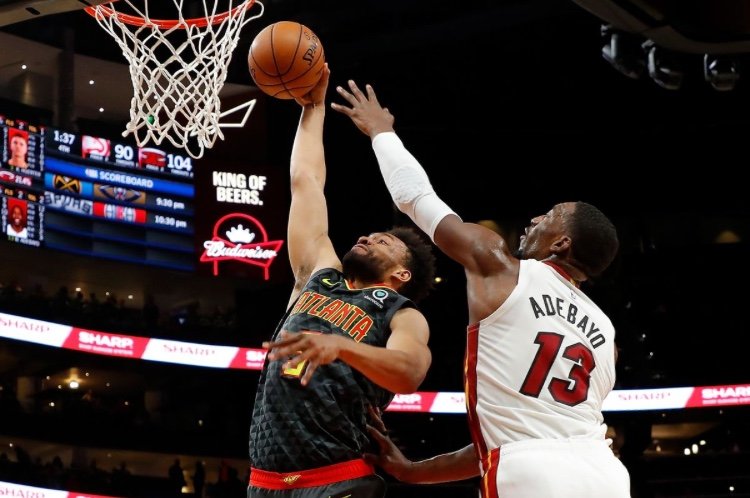 ---
Thank you for following @steemsports and you can find me @dwin0603
---

---

---
**Disclaimer:**
This is a @steemvoter subscription payment post. Thank you to Steemvoter customers for allowing us to use your Steem accounts to upvote this post by virtue of your free subscription to the Steemvoter.com curation automation service. @steemvoter is proudly a @buildteam subsidiary and sister project to @dlease, @tokenbb, @ginabot, @steemsports. @steemsports-es and @minnowbooster.
---
Beneficiary Declaration:
This is a 20% @sbdpotato beneficiary post!