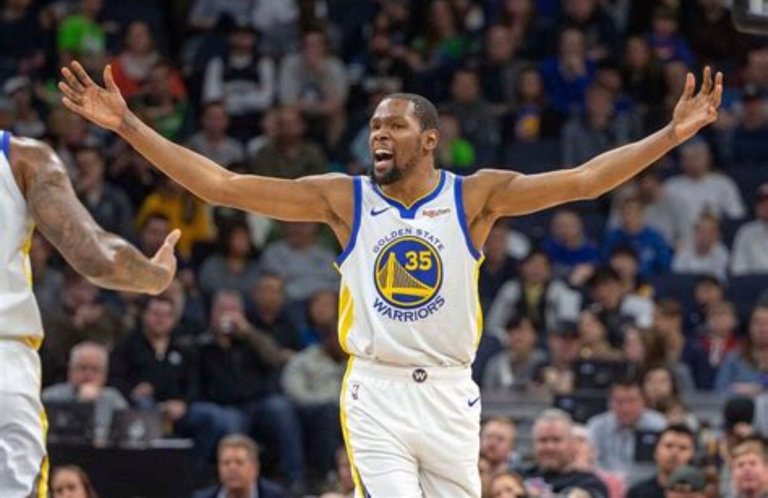 ---
SteemSports Presenter:
@dwin0603
---
SteemSports Editor:
@scottybuckets
---
There are a lot of what ifs in every sport. There are a lot of decisions that can never change and there are lots of decision that could've changed the league today. One of the most important what ifs in the NBA is "What if the Trailblazers picked Kevin Durant?"
---
Now, as many of us know the Portland Trail Blazers had the first overall pick in the 2007 NBA Draft and with it, they infamously chose Greg Oden over KD. And as we know, Oden would be at the league after just two seasons because of injuries and Durant is arguably the best player in the world right now which has led some Blazers' fans to wondering how things would have looked if they would have taken KD first overall instead of Greg Oden.
---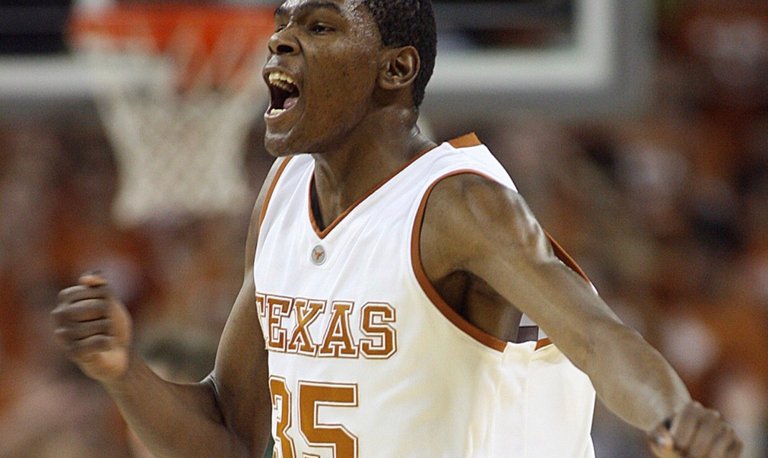 ---
Well, let's take a look as a rookie Kevin Durant showed that he would be a star in the league right away averaging 20 points a game on pretty solid shooting numbers and he would have joined the team led by LaMarcus Aldridge and Brandon Roy who still had three solid years before his injury started. And in KD's original rookie season, this place was a team without much help from Oden finished 41 and 41.
---
But the next year is where things get interesting where Durant jumps up to averaging 25 5 and 2 on 47 percent from the field and 42 percent from three while Brandon Roy is playing the best basketball of his career putting up 22 5 and 5 on 36 percent from 3 which led to the Blazers finishing with a record of 54 and 28 and losing the first round of the playoffs.
---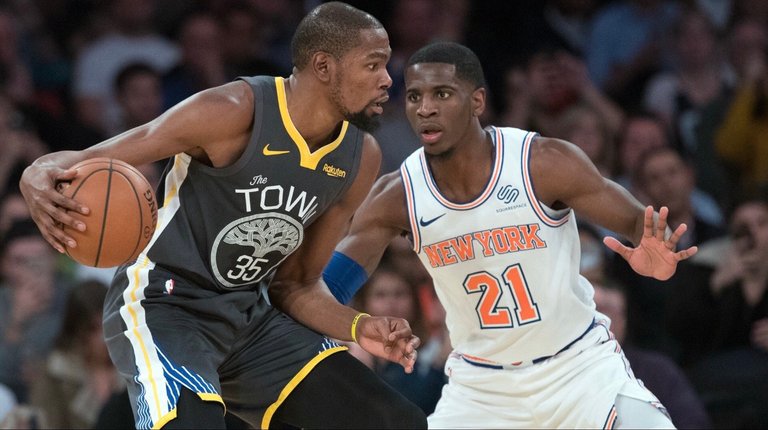 ---
They played pretty much on that same level the next season but by then KD was averaging 30 points and 7 rebounds a game so you got to wonder if you combine these two forces, is this a championship team? do Kevin Durant, Brandon Roy and LaMarcus Aldridge leave Portland to their first championship in nearly 30 years? I mean KD and Russ's play styles were never a great fit together anyways so that problem would have been avoided. OKC would still be heavily disappointed about ending up with Greg Oden. Durant could have won an MVP much sooner and Damian Lillard probably never ends up in Portland.
---
The biggest question in the history of the "What if's" in the NBA Draft past has still not been discussed. "What if the Portland Trailblazers drafted Michael Jordan?" I will work on this extremely hot topic next!
---
Thank you for following @steemsports and you can find me @dwin0603
---

---

---
**Disclaimer:**
This is a @steemvoter subscription payment post. Thank you to Steemvoter customers for allowing us to use your Steem accounts to upvote this post by virtue of your free subscription to the Steemvoter.com curation automation service. @steemvoter is proudly a @buildteam subsidiary and sister project to @dlease, @tokenbb, @ginabot, @steemsports. @steemsports-es and @minnowbooster.
---
Beneficiary Declaration:
This is a 20% @sbdpotato beneficiary post!