Today's article cover all about a tool called T-Square.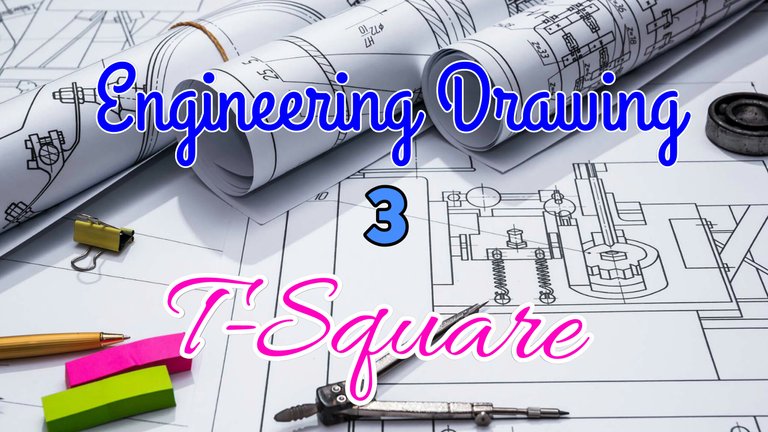 T Square is basically a scale attached to a vertical head and as per defination it is a tool used to draw horizontal lines on the Drawing Sheet, apart from this it is also used to support Set Square which can be used to produce lines in multiple of 15°.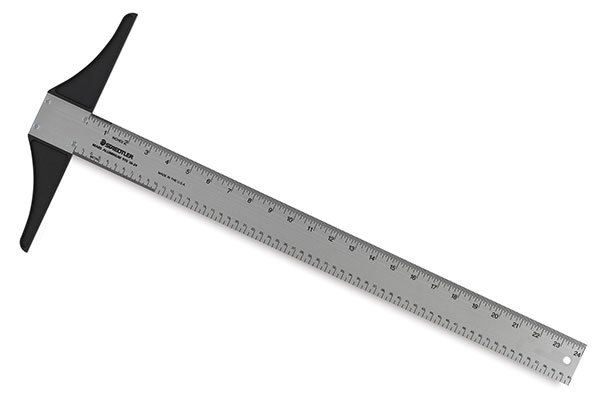 The measuring portion is called Blade and is used to draw horizontal lines on Drawing Sheet. The edge of the scale is called Working Edge. The remaning black portion is called Head/Stock which is used to support the T Square against the slotted edge of the Drawing Board so that it can facilitate drawing parallel horizonal lines as shown in figure.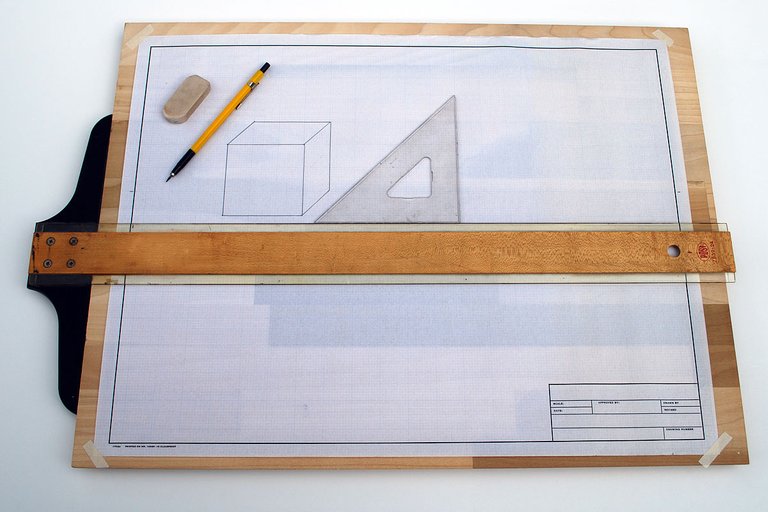 T-SQUARE is basically available in 4 different size for different size of sheet namely T0, T1, T2, T3.
| Type | Scale Length (mm) |
| --- | --- |
| T0 | 1500 |
| T1 | 1000 |
| T2 | 700 |
| T3 | 500 |


Note:
● T Square cannot be used to draw Vertical lines as Drawing Board doesn't have any slot to guide the movement of T Scale in Horizontal Direction.
● T Square can be used to measure the Straightness and Squareness of any component or diagram
T-Square credit. drawing board credit Cover imgSource
If you found this article useful please consider Upvoting my articles.
---
Want to earn max passive income from your SP, Delegate to @spydo bid-bot and get 95% payout. || Want to earn by selling your upvotes go to smartsteem.com or MinnowBooster.net
Warning: Don't rent or sell upvotes if your SP is less than 50
If you liked my post please add me in your steemauto.com fanbase to support my work. If you have little or no idea about witness you can add me as your proxy and I will vote deserving witness in your behalf. This is all for now, Thankyou guys for your visit. Feel free to post your comments.

🙏Namaste 🙏
---
---
THIS IS ALL FOR NOW