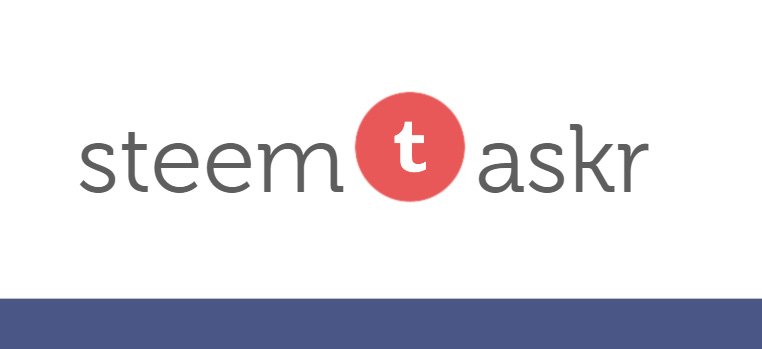 What is Steemtaskr?
Steemtaskr is a services marketplace that allows you to find people to do the things you need doing. Post tasks that you need done, and fellow steemians can offer their services to you. Anything local or online that you need doing can be traded for steem/sbd on the platform. All transactions are recorded on the blockchain, providing an immutable record of your trade history.


What can I list on Steemtaskr?
Aside from x-rated and illegal things, you can list anything that you think a fellow steemian can do for you. Need a new logo? Find a talented photoshop expert to whip one up for you. How about someone to translate or proofread your latest post? Or code a bot? Deliver a package? The list is limited only by your imagination. You can even use it as a 'wanted to buy' (WTB) classified.


What are the fees?
Fees are payable by taskers in the app's token - TSKR. You can purchase TSKR simply from steem-engine.com with your steem profile. The current rate is 0.1 STEEM per TKSR. Read further down to see how you can get some free TSKR right now! Regarding the fee schedule, check out Steemtaskr for the latest rates.


---
Why did you build this app, revo?
As an investor in Steem, I want to see it go up in value. What's the most sustainable way to increase value in a cryptocurrency? Have marketplaces where you can trade in the currency.
The ability to trade in a currency's denomination is critical to the utility (and therefore value) of that currency. Cryptocurrencies have huge potential to disrupt traditional currencies and monetary systems, but without broad utility, this potential won't be realised. Marketplaces to trade in native currencies provide a great use-case and utility for cryptocurrencies. Marketplaces are going to be critical to the success or failure of Steem.
This is why I chose to create Steemtaskr.


Future development
Mobile responsive design
Watchlist
Reputation system
Integration of steem escrow


---
Want some free TSKR tokens?
I'll be regularly giving away tokens from the @steemtaskr app account. Follow along for updates and freebies. But today I'm giving some away to celebrate the project going live. I'm giving anyone who resteems this post and follows the @steemtaskr account, 10 TSKR. 10 TSKR will allow you to pay the fees for one listing up to 25 STEEM. But don't pay them this month..!
Why is that?
For the month of April all listing are free! So jump on there and put some tasks up, or complete some tasks for others.


---
Head on over to list some tasks, and don't forget to claim your free TSKR by resteeming this post and following the @steemtaskr account.
And as always, if you can resteem this to get the word out about this important addition to the steem marketplace ecosystem, it would be much appreciated. A successful cryptocurrency needs marketplaces in which you can trade in the native currency. Let's help make this a reality.