Dear Steemians and Steevians!
We're back again to tell you about our 3rd update :) Since the last one we've made quite a progress. If you don't yet know Steeve, make sure to check out the intro post. Otherwise, let's take a look at the new features.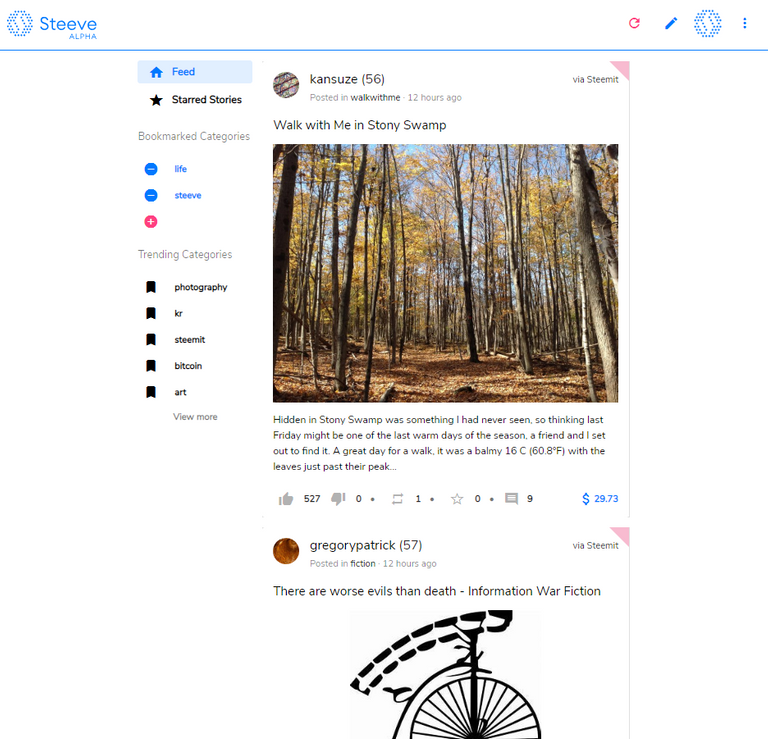 Your Section
We made significant changes to the section accessible by clicking on your avatar in the top right corner. You can find your blog there as well as your interactions with others - your comments and people's replies to you.
If you want to claim rewards then you should head towards the wallet tab where you can also review your current stake on the platform. The last tab in this section contains all your activity on the blockchain.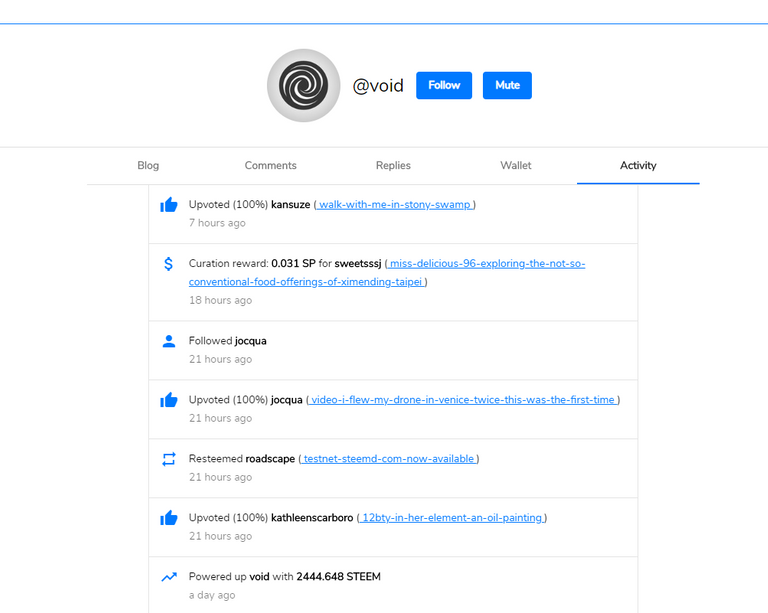 Trending and Bookmarked Categories
The biggest change we've made since the last update is Trending Categories section. You can now view trending posts for a category (also known as tag) of your selection. But it wouldn't be Steeve if that was all. Our goal is to filter out all automated votes and sort the posts according to their true trendiness as measured by the real user votes. Currently, we are filtering out just bidbots, but we are working on removing also voting trails and vote buying.
Finally, if you like a particular category you can bookmark it so that next time you will find it more quickly.
Support Steeve
The best support for now is to actually log in and try Steeve out. Let us know then what you think! You can use comments, the issue tracker and finally we also have a discord channel!
We need to spread the word throughout the community, so don't hesitate to resteem this story. Don't forget to follow @steeveapp for more updates to come.
---
View this post on Steeve