When the STEM token was created to reserve the name, the max supply was set to 5,000,000,000 which is a reasonable starting point while deciding on the inflation, distribution, and initial supply.
When I deciding on those numbers, I wanted to create fewer tokens yearly than most have. Most tribes are producing 1-2M+ tokens a year. STEM only produces a little over 840,000 tokens via inflation in the first year with a 3% reduction yearly. When factoring in the initial supply and 50 years of inflation there will only be around 52 million tokens available.
The 5 billion max supply was a safety net which I was happy to remove a large chunk of.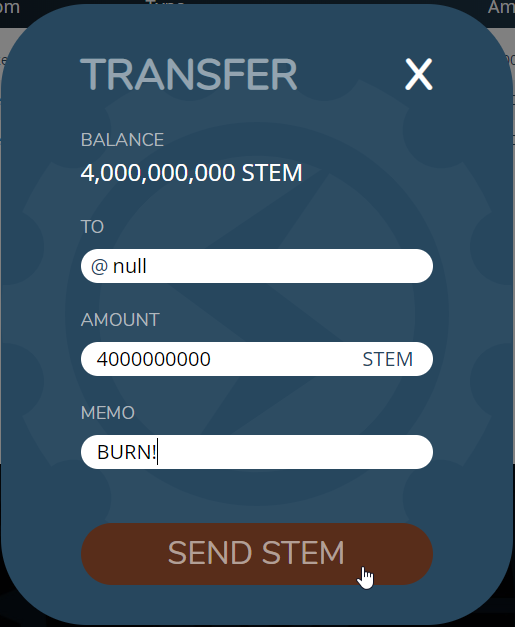 4,000,000,000 STEM tokens were burned and removed from the supply.
The current circulating supply is still around 3.5M tokens which mostly consists of the @nostem4u anti-abuse account (1M) and the sell wall (2M). (As stated previously, the @nostem4u stake will never hit the market or be sold OTC).