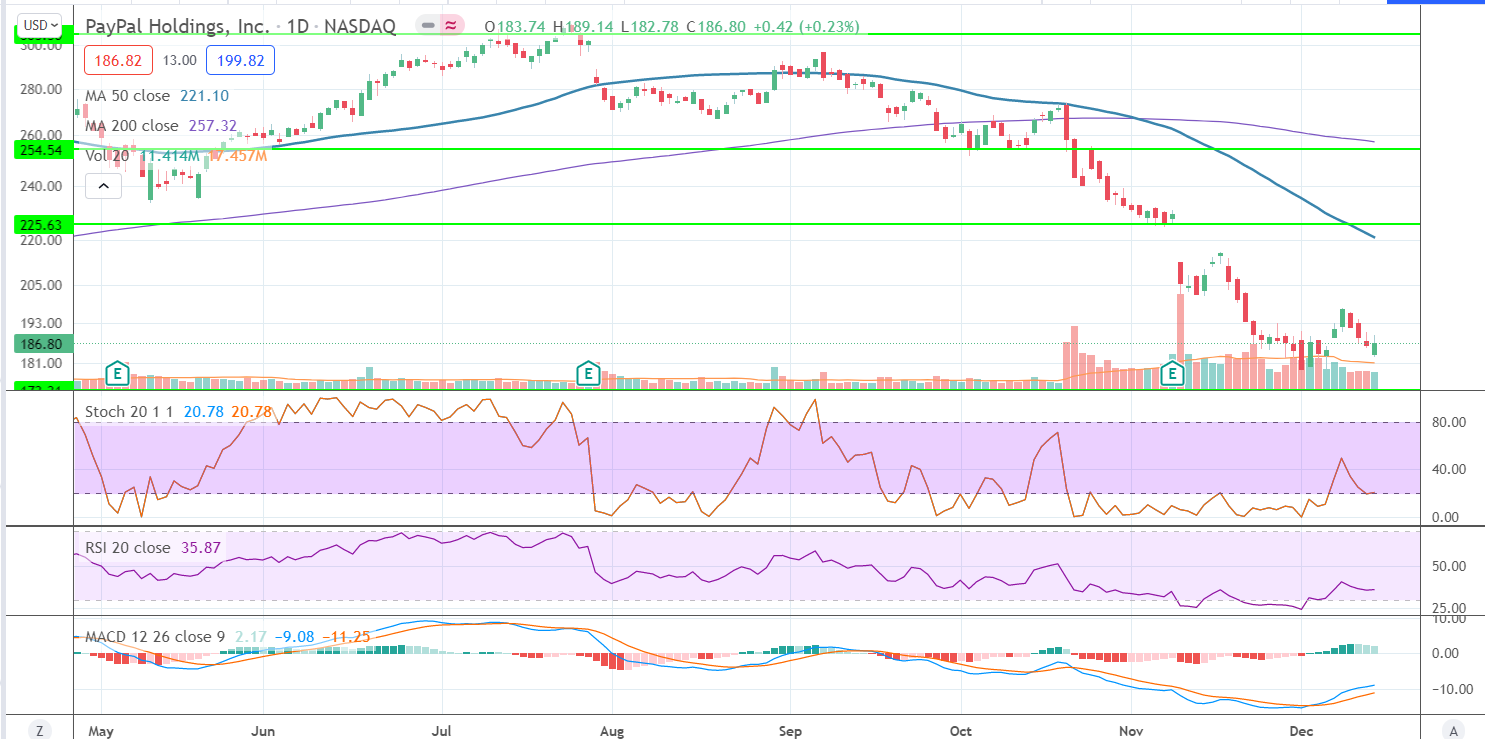 I am back in Paypal. I just swing traded it off the last time and picked up 18 points there.
I went back in today with a half position.
The reason for the half position is that the MACD is looking weak, however I wanted to make sure I got in the game in case Paypal moves higher tomorrow.
I am a big believer in Paypal and think this drop is over done.