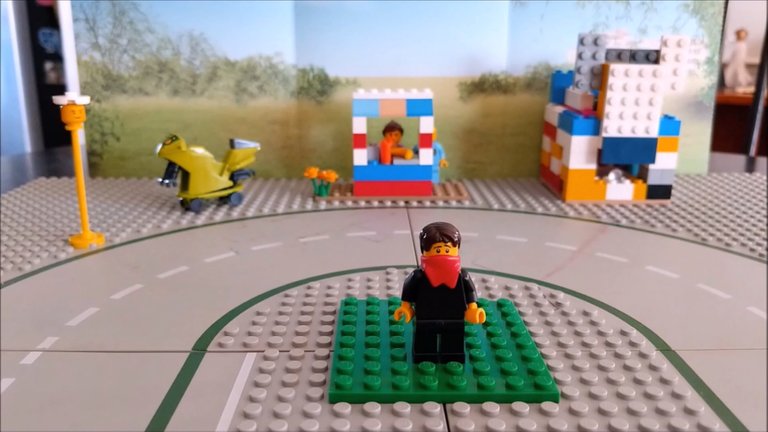 After being stuck in the house this weekend because of the frigid weather here in the north east of the US, we decided to pick some projects to do with our kids. This turned out to be super easy and very rewarding, with us in absolute stitches most of the time!
Anyway, we're going to make efforts to do some future episodes to 'Cops and Robbers' but in the meantime, here's the basic steps to building your first stop motion video:
Basic Steps
We used lego but of course you could use any props/dolls/toys etc
Pick some characters and build some props for the set
Decide on a simple storyline and do some practice runs
Download a free stop motion app. I use Android and after messing with a few, really liked Stop Motion Studio
Practice briefly with the app to get used to it but to get there quickly, select 'New Project' and then select the camera icon at the top right. This will allow you to take pictures of each frame and once done, the video will be automatically created.
You can add a a soundtrack or effects within the app but we found it easier to move to a computer for this. I saved the file and then use Microsoft Movie Maker (you may need to download a free copy of Microsoft Essentials to do this).
Microsoft Movie Maker
Load the video and then select 'Record Narration':

We found it easier to create this in sections so that we were only doing small bits at a time. One thing we discovered was that you cannot overlay multiple tracks within the same session/project.
To add additional tracks i.e. the car sounds along with speech, you need to save the video and then close the current project. Load the video with the audio track that you just created and then you can add another. We ended up having to build 3 tracks.
You can also create title screens and other effects for your video with Movie Maker
There are definitely better applications for more advanced video editing (having multiple audio tracks would be really helpful) but ultimately, have a crack at it and just enjoy the time with your kids :)
As an aside, if anyone has recommendations for free and powerful video editing software, I'd definitely appreciate any suggestions!