Hello fellow Hivers,
With all the Hive marketing efforts going on, I thought it might be helpful for those of you who are trying to keep track of a lot of episodic video content or those that have a team that is larger and more complex, to have my updated, episodic tracking tool.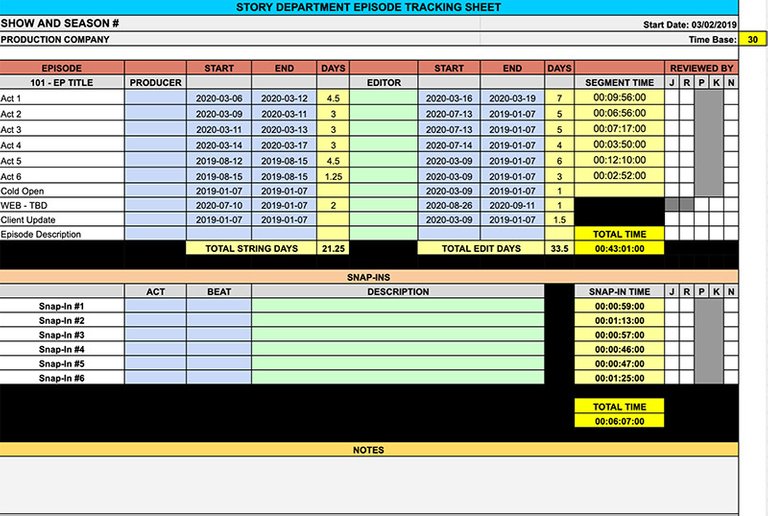 DOWNLOAD UPDATED EPISODE TRACKING SHEET
A couple of years ago I uploaded an episode tracking sheet - that I created using Google Sheets and that we use on the show The Dead Files - to track each episode's progress. I designed this to serve as a cheap and easy way for multiple teams, in different geographical locations to keep track of how long each episode was taking to produce and who was working on each segment. The short of the long is that it has been battle tested and has helped our team immensely.
During the Covid pandemic, it has proven even more useful.
I wanted to share with you the updated tracking sheet. It still has the same helpful features as before:
Free
13 pre-configured episodes ready for filling out
A "pulls sheet" for webisodes. Usually made from random lines
Cold Open tracking sheet
Automatic runtime calculations using time code
Adjustable time base for these calculations
Date drop down menus
Number of story and edit days automatically added
Check boxes for supervisor approval tracking
---
This new version contains a simple way of keeping track of snap-ins for our European audience. The United States has more commercials, which means less content time - not necessarily a bad thing - than our Eropean counterparts. To fill in this extra time, we create these little segments called "Snap-Ins". Snap-ins are usually thirty seconds to a minute, and they always flesh out scenes rather than adding new ones, to help bridge that commercial-less gap.
It also contains the features mentioned above and has been added to each episode.
DOWNLOAD UPDATED EPISODE TRACKING SHEET
Feel free to copy the tracking sheets to your Google Drive or download it to your computer.
Phil
---
CHECK OUT THE TEAR!
The Tear is my cosmic horror short film and cinematic universe.
http://bit.ly/tearlinks
WHO DIS IS
If you want to know who I am and what Distant Signal is, check this out. It's sort of a manifesto. The TL;DR is that I've won an award for producing, make a lot of reality TV, live in LA and think that artist and media incentives are misaligned and serve large corporations and not independent artists.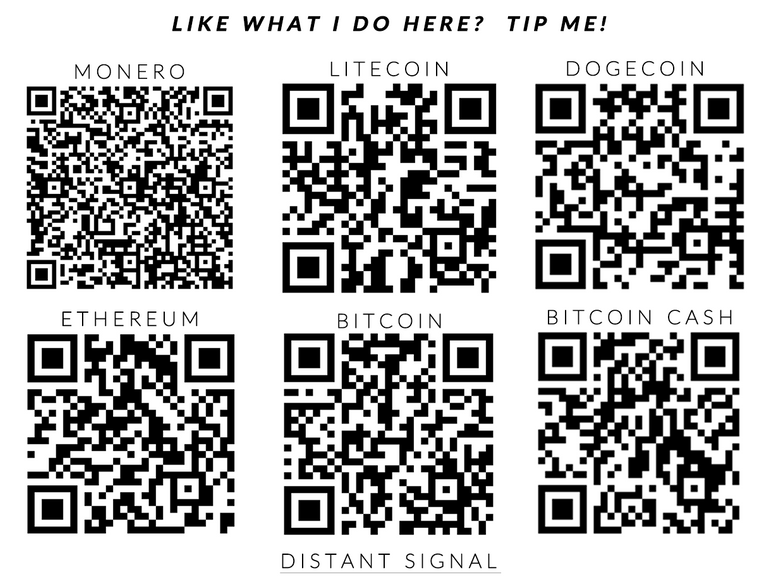 DISTANT SIGNAL SOCIAL:
WEBSITE: https://www.thesignalisstrong.com
YOUTUBE: https://www.youtube.com/adistantsignal
LBRY: Direct LBRY App Link!
INSTAGRAM: https://instagram.com/distant_signal/
MINDS: https://www.minds.com/DistantSignal
MISSION
In 2019 the goal is to produce the short horror film, Changelings, the world of that story and to build a community of filmmakers that are enthusiastic about filmmaking and crypto currency.

————————————
PHIL ABATECOLA'S PERSONAL SITES:
INSTAGRAM: https://instagram.com/abatecolasan/
WEBSITE: http://www.philabatecola.com