Hello friends!
Have a nice day! First of all, I wish you the best and the physical fitness!
---
Today's post is about A paranormal place.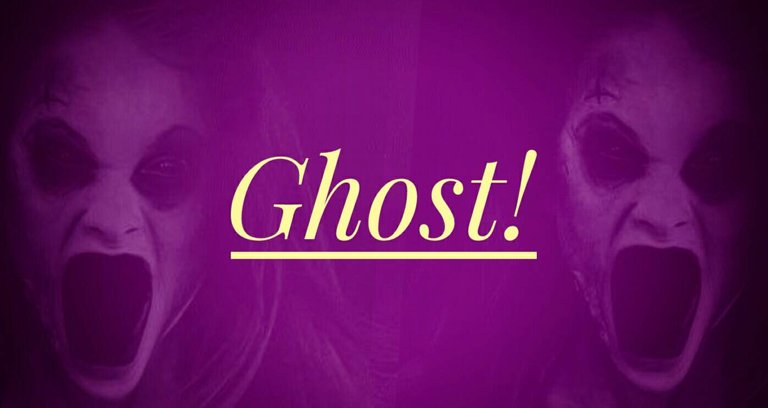 Hello friends hope everyone is well. I'm fine too. Today, I come to you with another ghost story. Requested to read.
There are many of us who do not believe in ghost or supernatural incompetence. But, There are many who believe. This post is basically for them. At first, I did not believe in these miraculous powers before, but now I am compelled to do so. The event that I am sharing with you today is an incident near my house.
This story I heard from my grandfather. But I know this fact is true or false. It's 100% true. Because of the events I have heard from many others. So it is sure that everyone will not lie. But I know many will not believe this phenomenon because nothing like this happens in the present society.
Long time ago, Then maybe I was younger. Nor was I born. The incident happened next to my house but now a new house has been built here. Here live a very good family. Before there was any house here, it was just like a jungle. Since there was no such system of lights before, this is because the paranormal is more frequent. Then this place was like a completely abandoned forest. There was no human movement at that time. In a sense it is a place of abandonment. It is said that there was a ghost's dorm. There were many antisocial activities in the night or here. Many mysterious things happened in this place. Many types of lamps were seen here. The light that was on was very unusual. Where there are no people, there is no question of lighting a lamp. But here comes this kind of light. When the night was deep, the cry of young children could be heard from that place. But surprisingly, there were no people there. Often times such incidents take place in this place.
However, as the night got deeper, the paranormal activities increased. In addition to the sound of crying in the night or the sound of movement of people there. But there is no way for a human being to go around this place. What is more surprising is that the sound of horseback riding can be heard here at night. But there is no question of horses coming here. And there are no horses or any such animals here. People did not get out at night because of these incidents. And if Saathiya had come out for any reason, he would face many problems. And even if someone dares to go there, the man becomes very ill. And dreams of different dreams. Due to which no one want to go to the place at night.
I was a little surprised to hear about this. This is not a false fabrication story. This is a true fact. It is your responsibility to believe or not. I do not have the mindset to deceive anyone into false story. I hope you understand my story. If you have any thoughts on this writing, you can tell me.
---
---
(I am a nature lover. I always try to keep pace with nature. I accept all things of nature as gifts. In this I find true happiness. So I like to write about nature. I hope you will like.)
---
I an not a writer, but I an always trying to writer something new. I think you like it. If you like my article, please look at the kindness. And forgive me if I'm wrong.
---

---
If you like my post, cordially press the resteem button, Upvote and leave your comment in the comment section!
---
---
💙... Thanks for being with me!... 💙