This week I got a special piece of art for the CCC's Street Art Contest. It is a collaboration of three cape town artists. Aweh Migo, Kwai and Smudge created this brilliant and colourful piece of art in the CBD of Cape Town.
Regarding a post of Aweh Migo on his facebook page about a month ago this happened not too long ago and the bright colours make me assume the same. This still looks so fresh and the colours are still very powerful.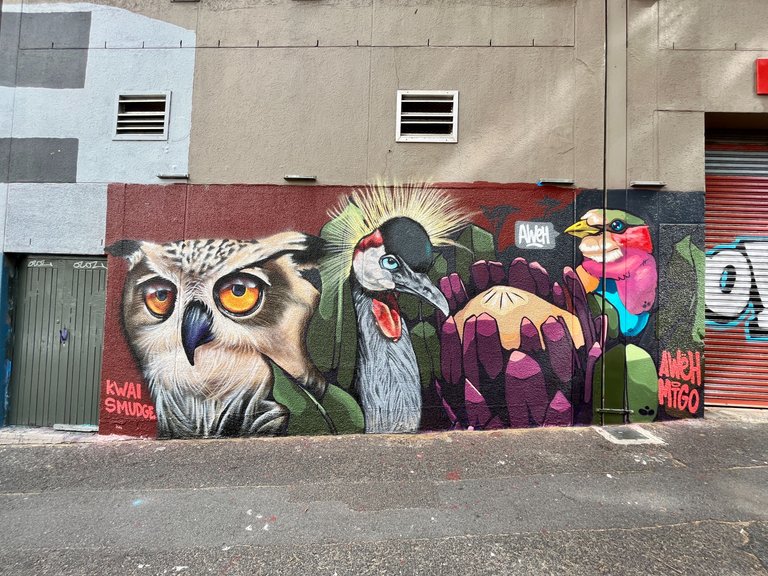 ---
Not sure what artist painted what part of this awesome mural as the styles seem to be very similar. I took shots of every single part of the painting to show some more details.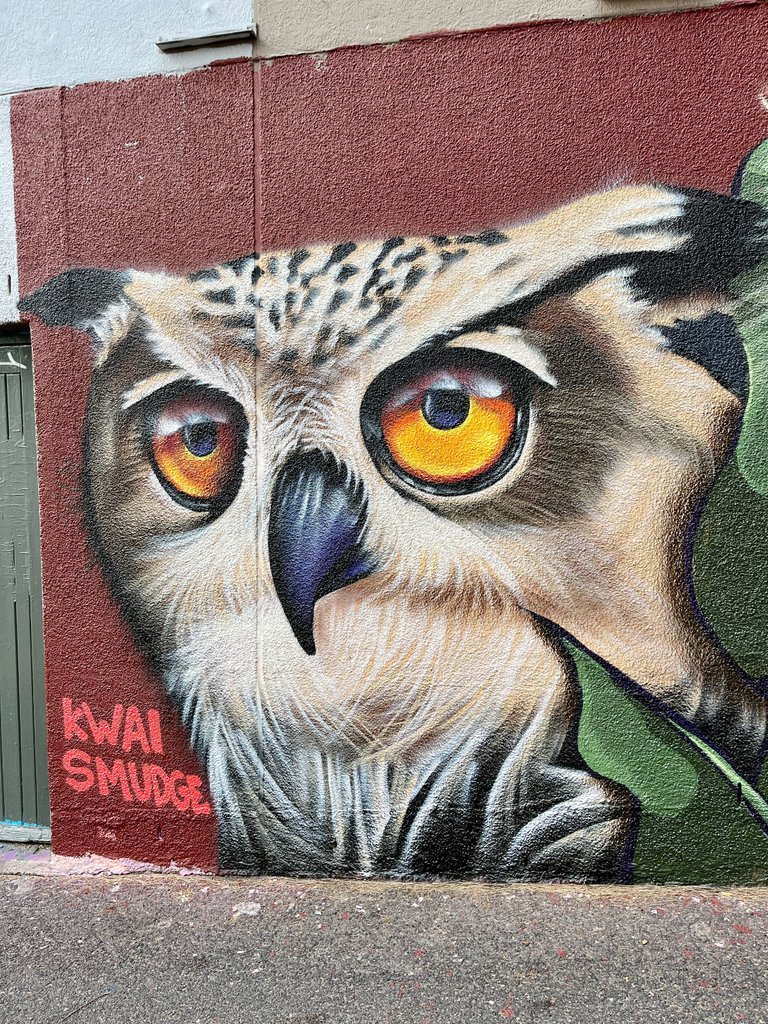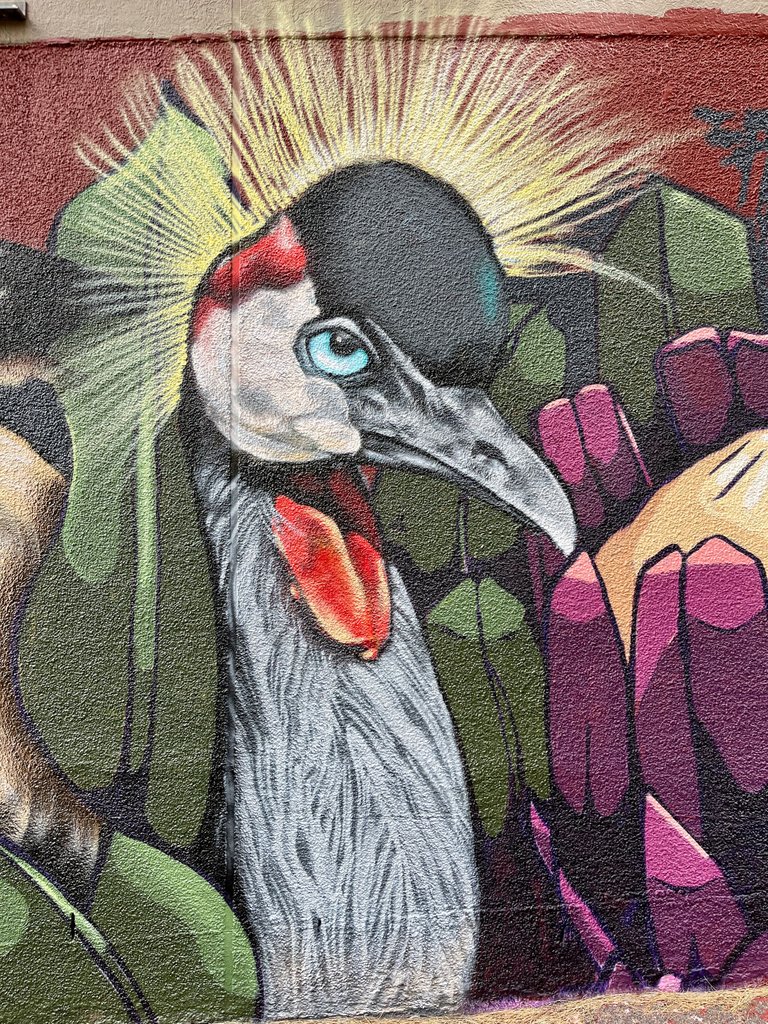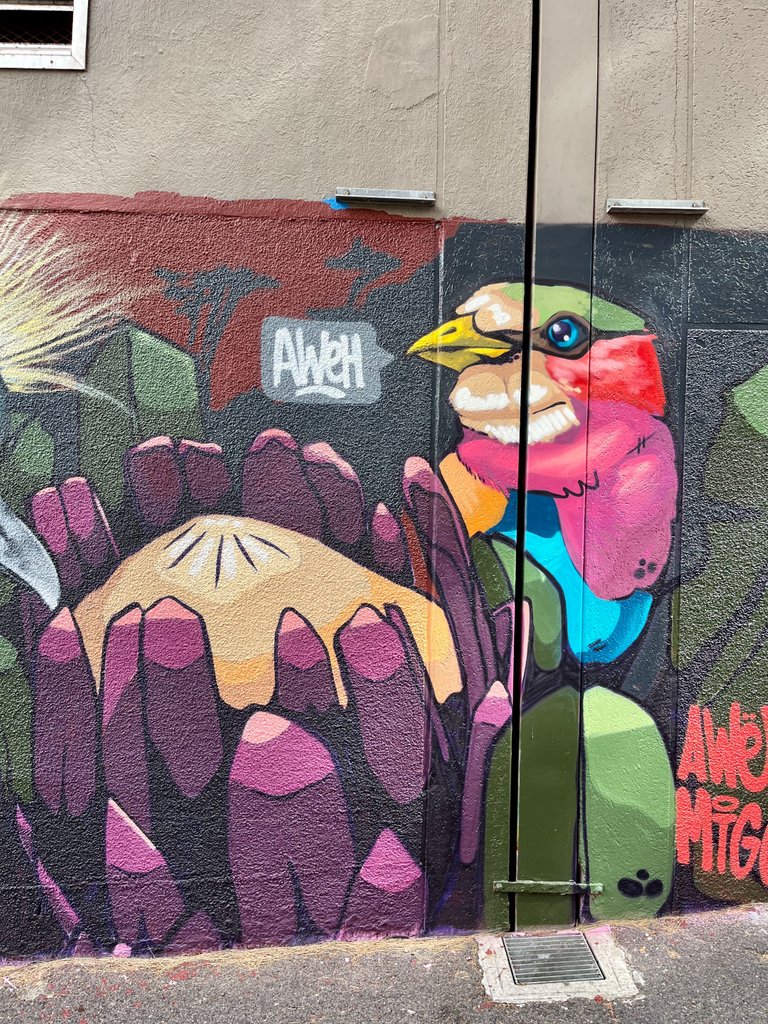 ---
My favourite part of it is the Ostrich but they´re all good and fit together just perfect. Hope to find more from these artists. Also I do hope to find more of these collaborations as I really like it when styles get mixed.
What part of the painting is your favourite?