#095 - A father and his son. They walk under the cover of the shadows and look on their left side at the same time. Something might be so interesting that both of them are focused to that side of the street.
The child looks jolly and so as the father. The cables and wires hanging are also producing shadows connected to the post.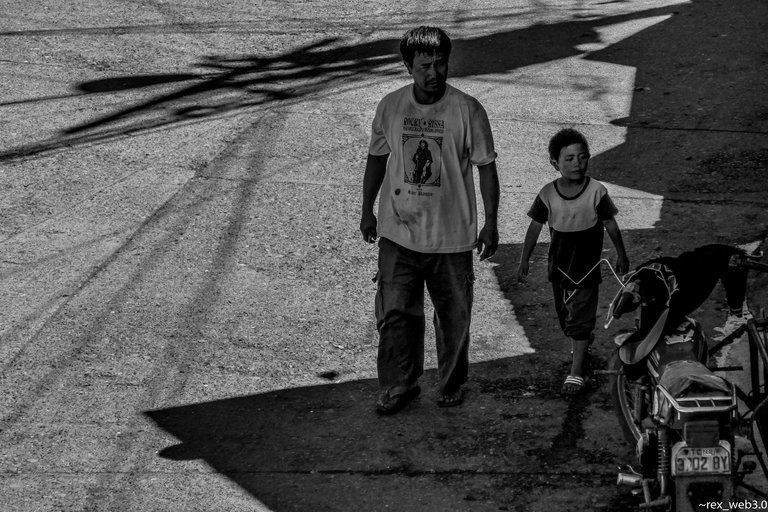 Follow me on my street travels.
Shot taken in Banaue Ifugao, Philippines.
Image/s were shot using Panasonic Lumix ZS110. ~rex