BigCherryArcade new game #5
http://bigcherryarcade.com/froggy/
Froggy is a retro game for me must have been one of the first games i played but at the time its was a solo Game console looked like a mini arcade game with two buttons and a controller i played this game for hours it gets harder as you go along the cars speed up slow down can be tricky.
BigCherryArcade nouveau jeu #5
http://bigcherryarcade.com/froggy/
Froggy est un jeu rétro pour moi, il a dû être l'un des premiers jeux auxquels j'ai joué, mais à l'époque, c'était une console de jeu solo qui ressemblait à un mini jeu d'arcade avec deux boutons et une manette. J'ai joué à ce jeu pendant des heures, il devient plus difficile à mesure que vous longer les voitures accélérer ralentir peut être délicat.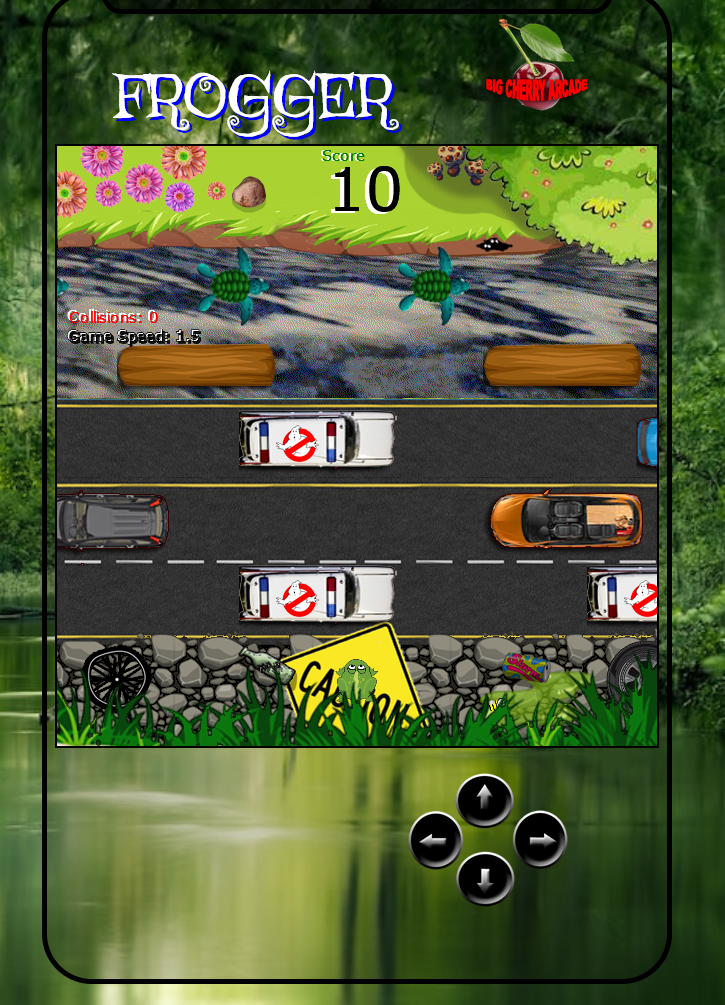 I tried to keep the same look and feel of the original and that wasn't easy because i realized after a while i could make at least a few simple improvements to put a little more action in the game.
J'ai essayé de garder le même aspect et la même convivialité que l'original et ce n'était pas facile car j'ai réalisé après un certain temps que je pouvais apporter au moins quelques améliorations simples pour mettre un peu plus d'action dans le jeu.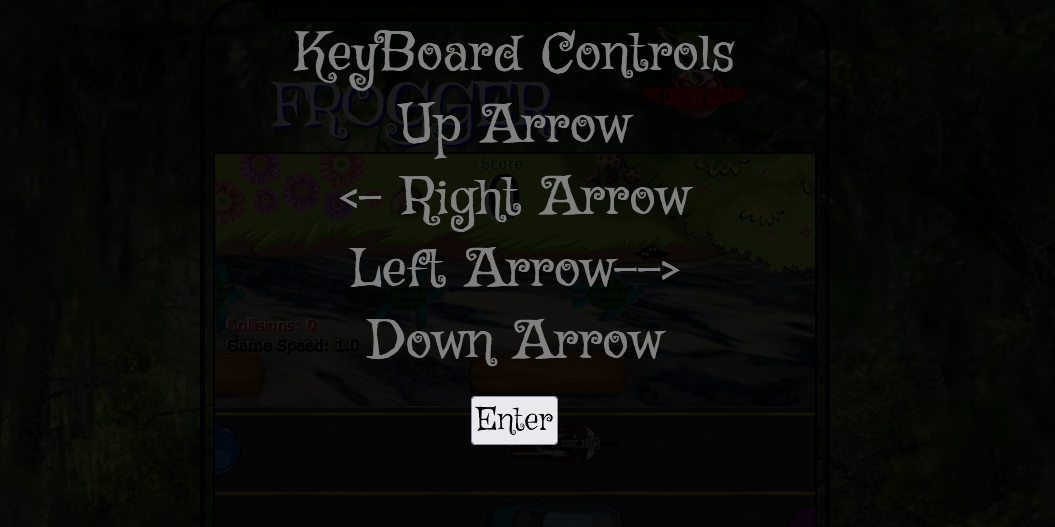 Very simple just get froggy over the highway and over the stream y ou can hop on and piggy back the logs and the turtles they'll help you get across the stream but be careful, if you stay too long you will fall off when you hit the sides the object is to run all the way beyond the top on the other side of the stream :)))
Très simple, il suffit de se faire grenouiller sur l'autoroute et sur le ruisseau, vous pouvez sauter sur les rondins et les tortues, ils vous aideront à traverser le ruisseau, mais attention, si vous restez trop longtemps, vous tomberez quand vous frapperez les côtés l'objet est de courir tout le chemin au-delà du sommet de l'autre côté du ruisseau :)))
as the collection grows:)
here are the links so far
au fur et à mesure que la collection s'agrandit :)
voici les liens jusqu'à présent
http://bigcherryarcade.com/froggy/
http://bigcherryarcade.com/tremiNO
http://BigCherryArcade.com/sweeper
http://bigcherryarcade.com/snaKE
http://bigcherryarcade.com/wheel
your critiques and suggestions are welcome thanks :)
vos critiques et suggestions sont les bienvenues merci :)
and enjoy :)))
@darsico