Happy Sunday everyone and compliment of the season. Today in church was fun and it's awesome to be in the presence of God. Let me just say it was joy and happiness galore. You know why? Aside the fact that we're still in festive period, today was thanksgiving Sunday and my pastor's wife 50th birthday celebration. We praised and thanked God with all our heart for his mercies and grace from the beginning of the year and for making it possible for us to witness the last Sunday of the year 2021. Waow! He is God indeed.
After the end of the year's thanksgiving, we also celebrated our pastor Mrs, for God's grace over her life and family and for granting her the grace to celebrate her golden jubilee on earth.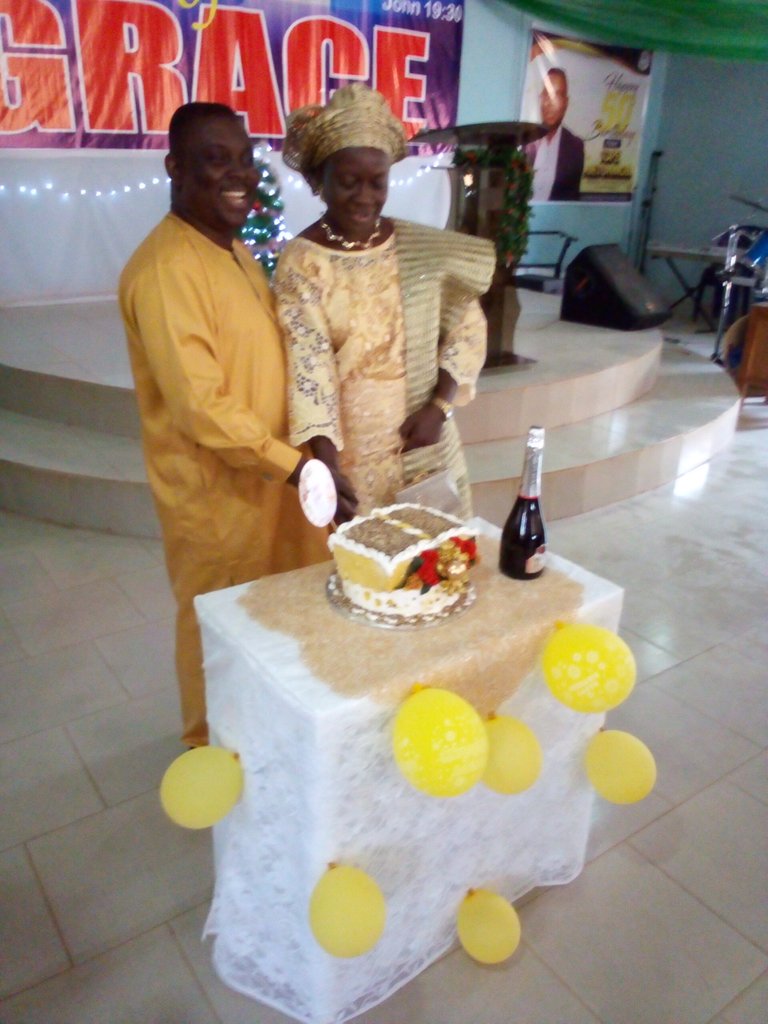 These are the pictures of pastor and pastor Mrs cutting the birthday cake.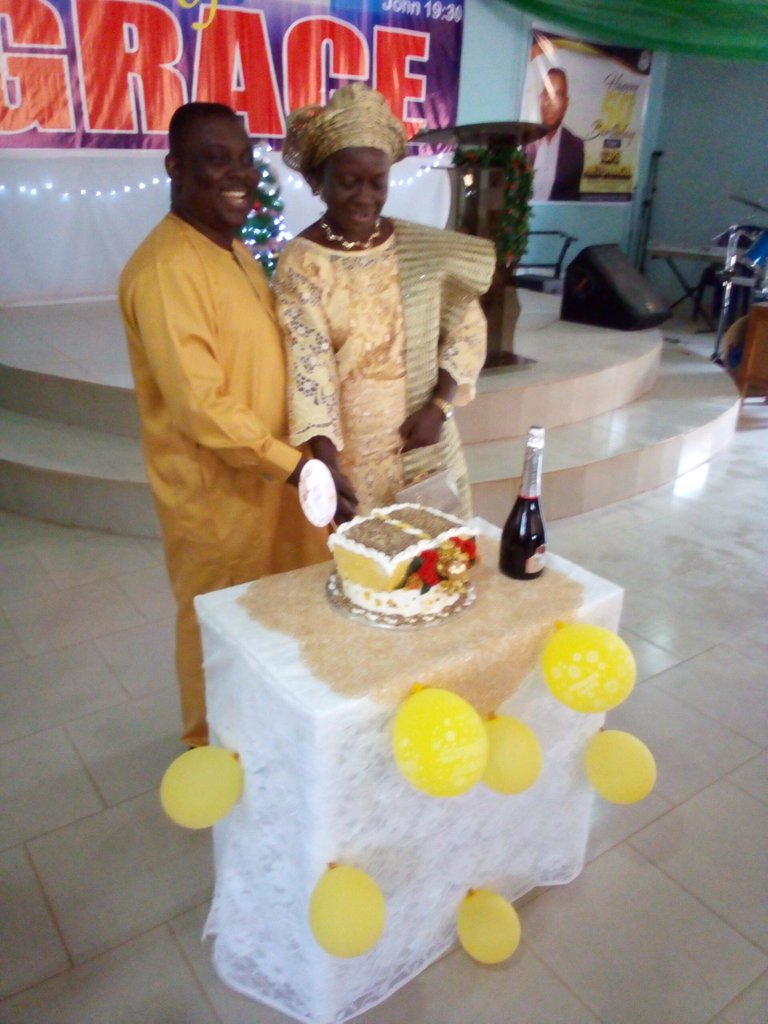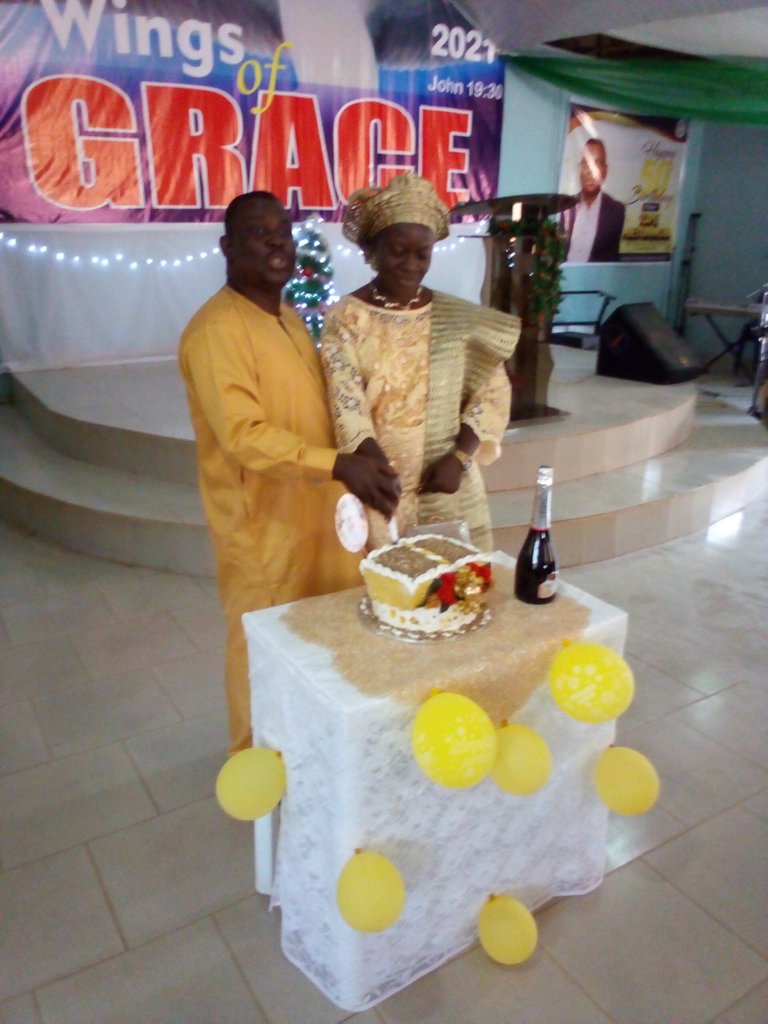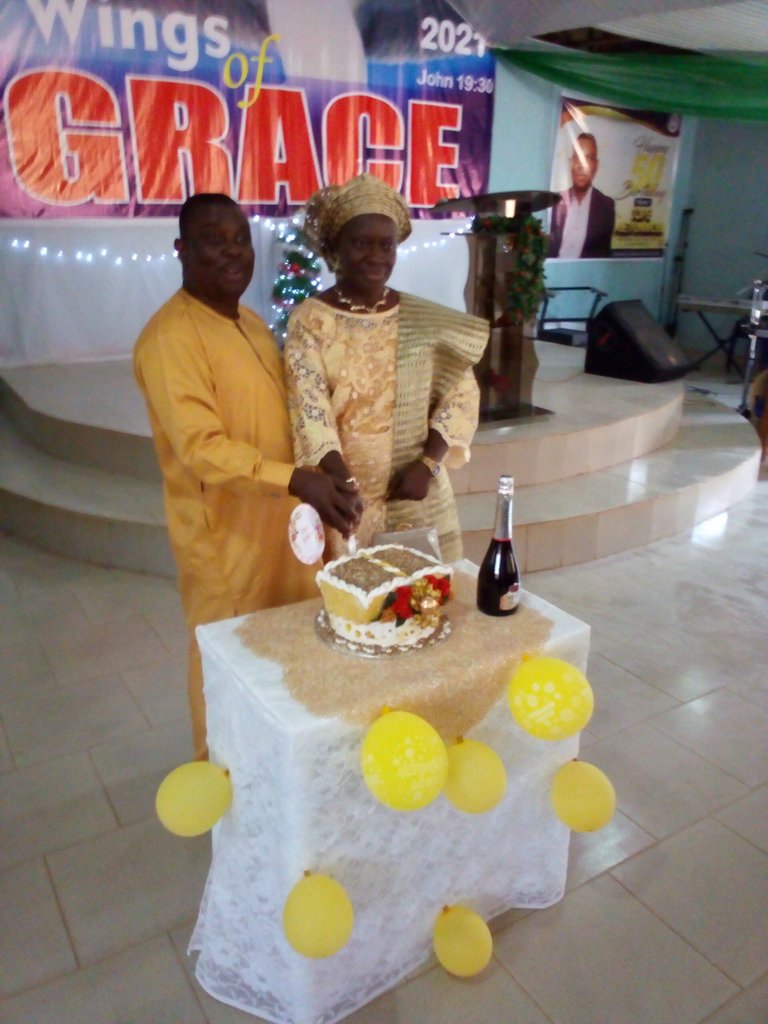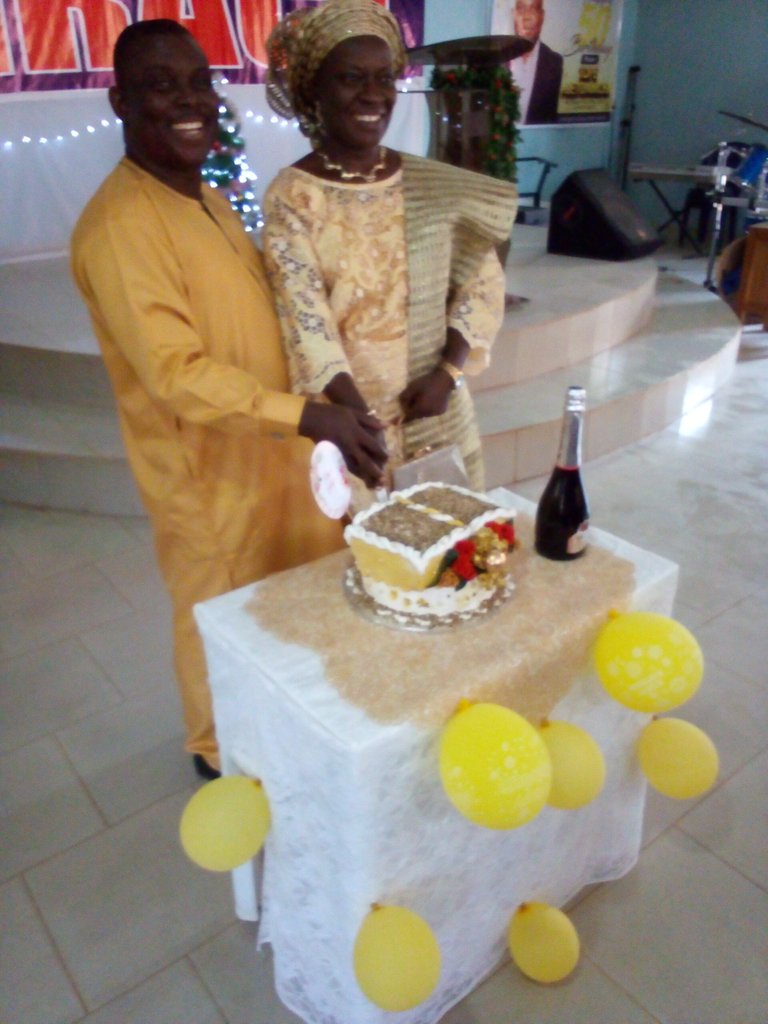 Here are the children also celebrating with mummy and cutting cake with her😊🎉🥳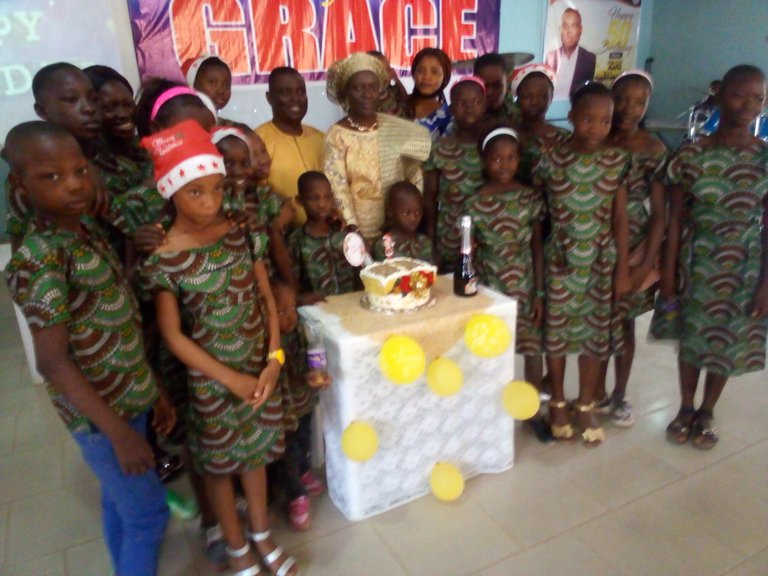 Merry Christmas 🎄 and happy new year in advance.
Thanks for viewing my post👍