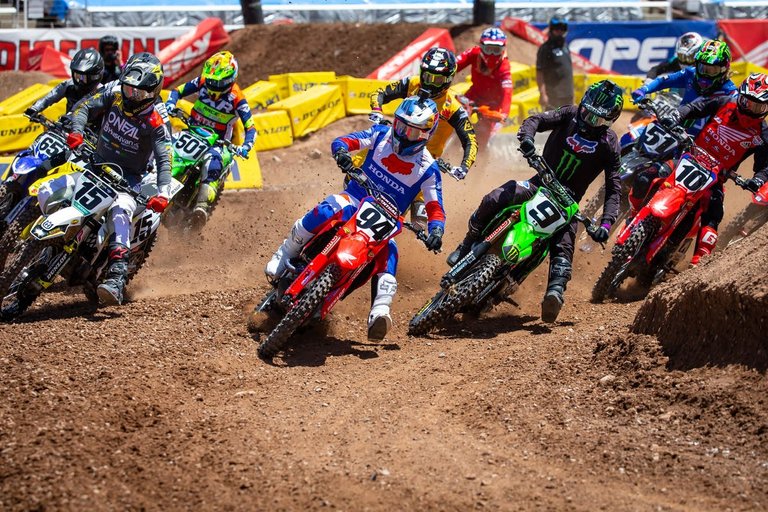 Morning Hivers,
The fast and furious race shedule rolls on in the 2020 Monster Energy Supercross series and we have yet another track layout for Salt Lake City once again. A large central start runway is the stand out feature which will certainly cause some drama when it cuts off into a one eighty at the top. Three long rhythum sections and a brutal looking whoop straight will keep the riders on their toes and should prove to be very challenging. The finish line jump will see riders jumping over other riders which in these rainy conditions is something i am surprised to see given that means they will HAVE to jump it... No chance of rolling with traffic heading in other directions! This is gonna be one to watch for sure!
Check out the trackmap and I will be posting the full race action later.
Monster Energy Supercross - Round 13 - Animated Track Map
---
Please vote for the Factory Hive witness - b0y2k
---
Follow me for #factoryhive, Supercross & Motocross news!