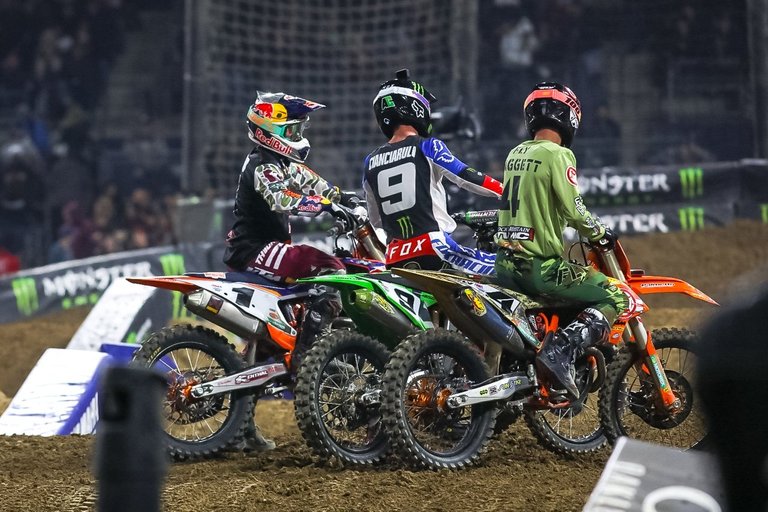 Hi Steemers!
Another epic weekends action draws to a close in the 2020 Monster Energy Supercross series and another action packed set of races at Petco Park, San Diego California. The series will now head to the East Coast as the 250 SX West racers get a six week break and the 250 SX East division kicks off.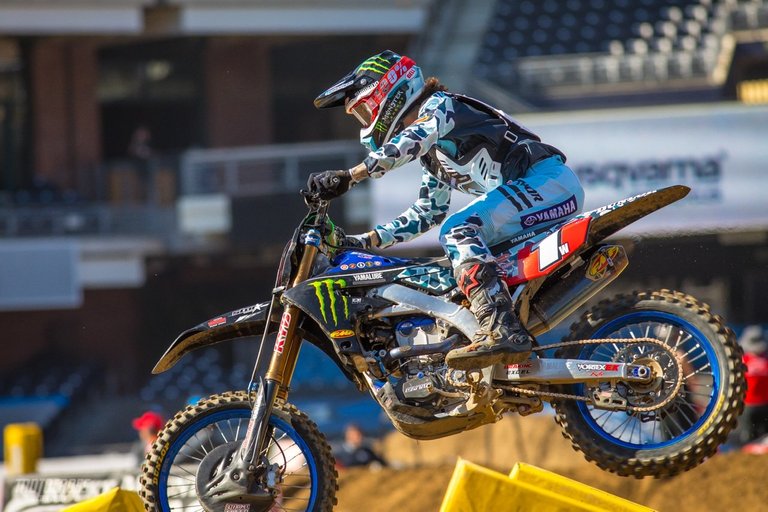 As expected all the 250 SX West big hitters were there looking to make a big impact before the mid season break. Forkner was fast to get out front as usual but the agressive riding of Ferrandis once again bashed his way past the Team Green rider in the final few laps to snactch away the victory.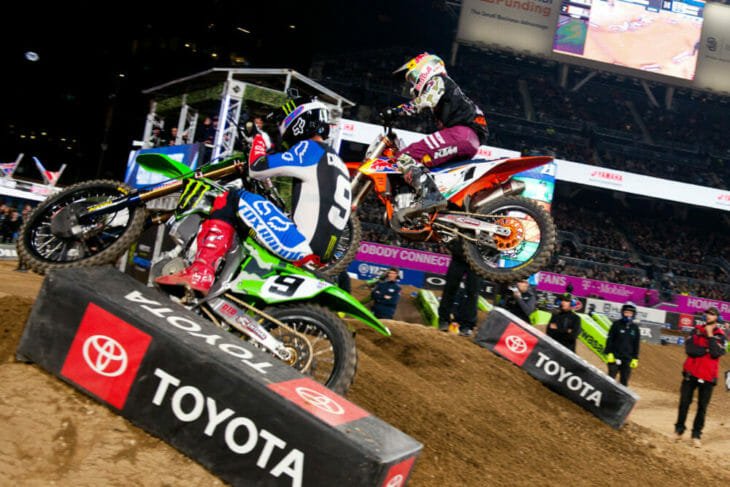 Cooper Webb seems to be gaining momentum as the season progresses and the current Monster Energy Supercross champion showed the fans why he carries the number one plate! Roczen and Tomac put on strong performances considering both had bad starts and it's getting pretty tight now at the top of the table... let's check how the action went down.
450SX Championship Standings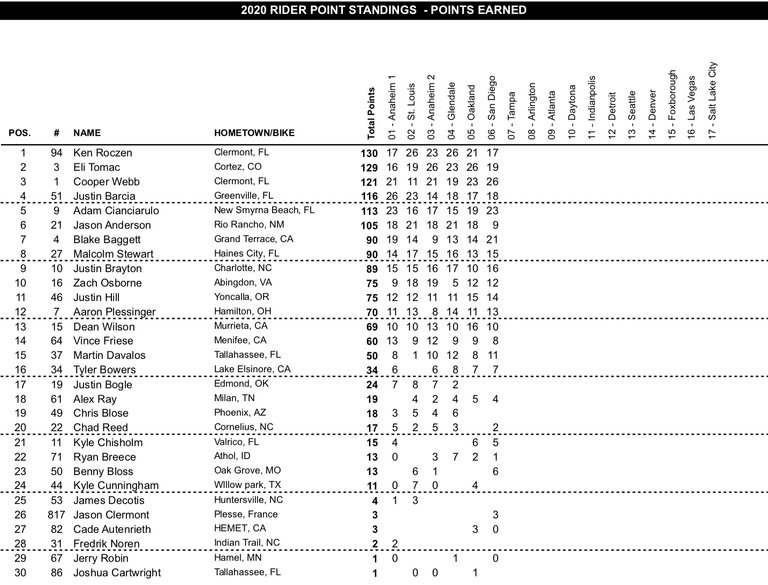 250SX Championship Standings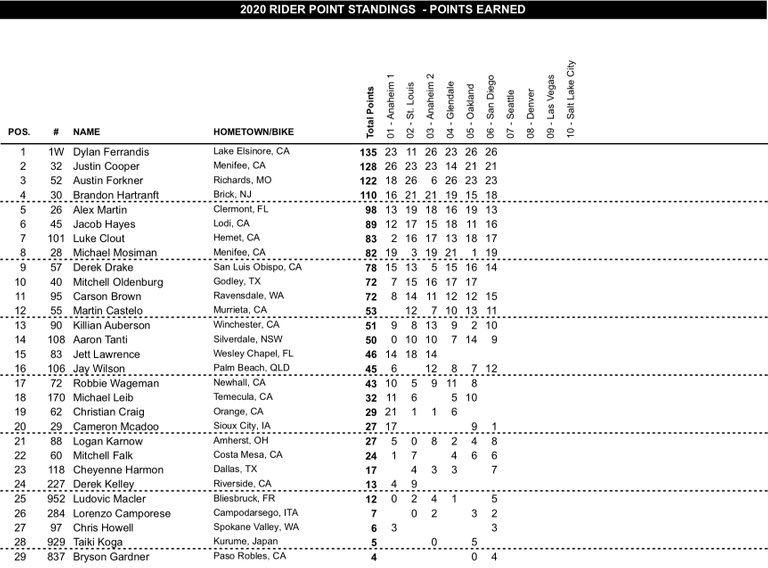 450SX Main Event - 21:28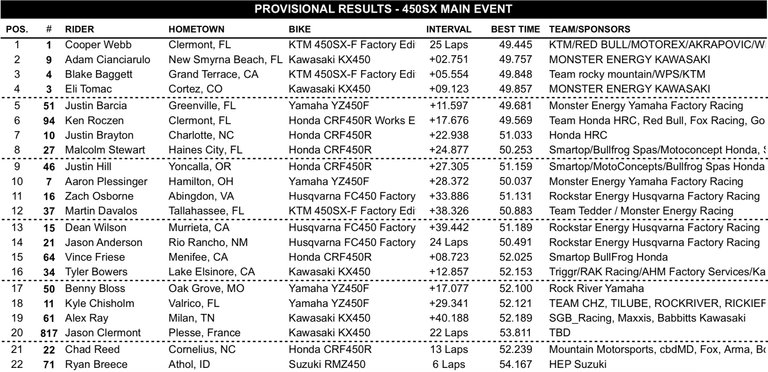 250SX Main Event - 21:03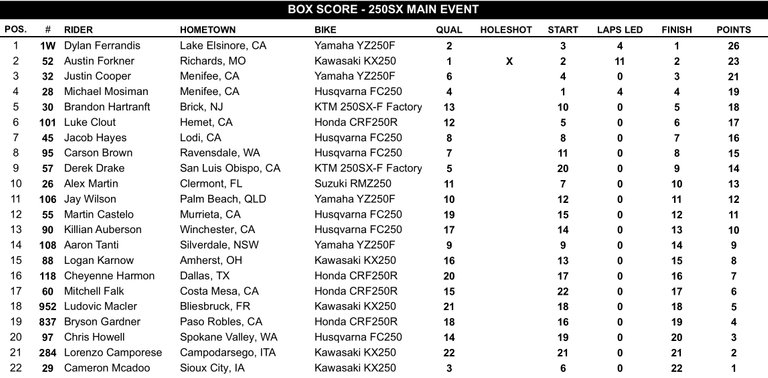 450SX Last Chance - 20:31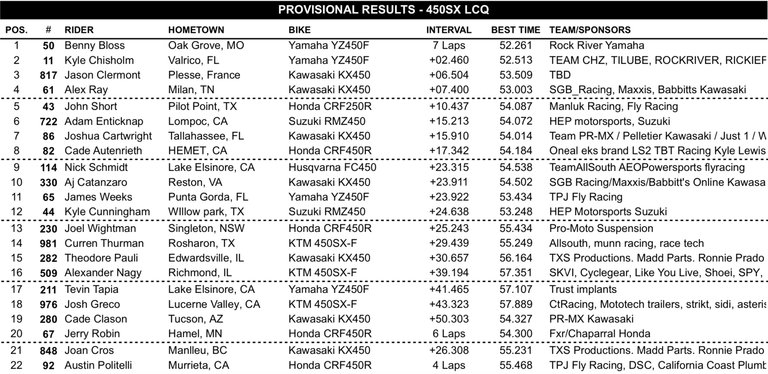 250SX Last Chance - 20:19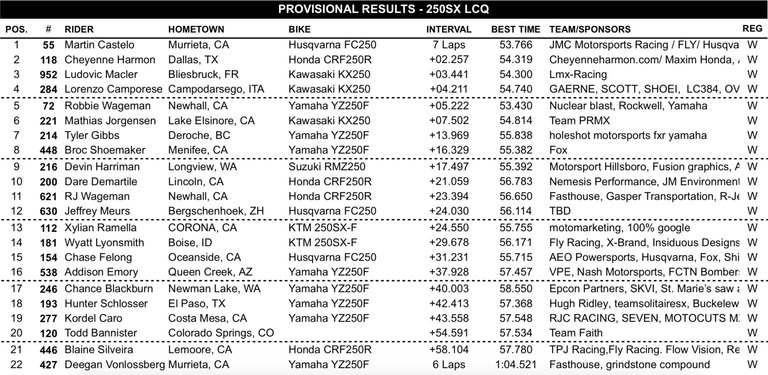 450SX Heat Two - 19:49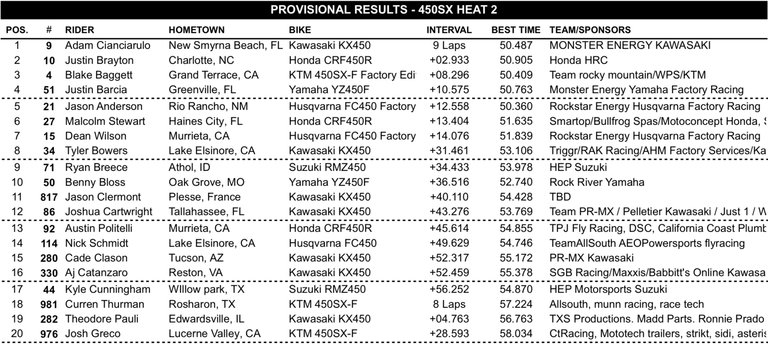 450SX Heat One - 19:34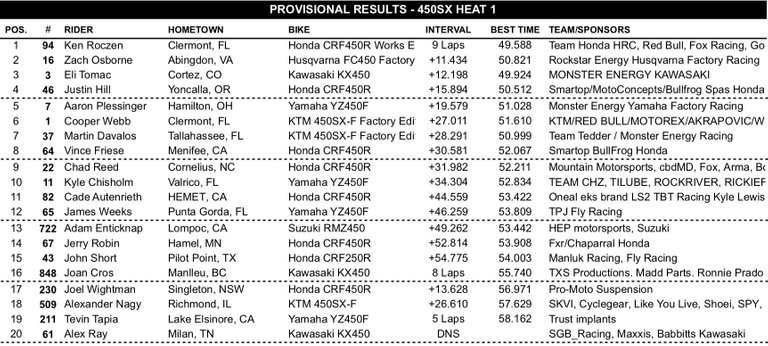 250SX Heat Two - 19:19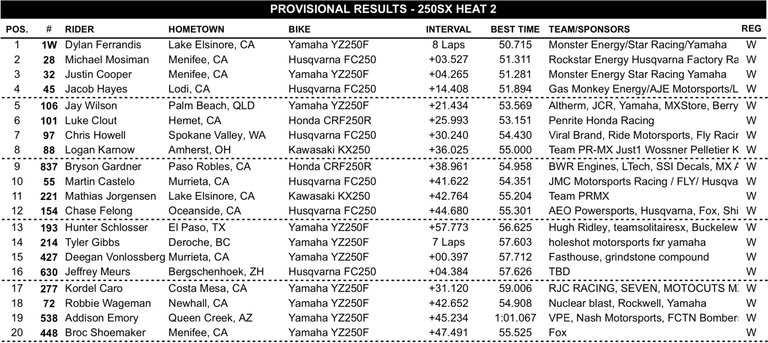 250SX Heat One - 19:03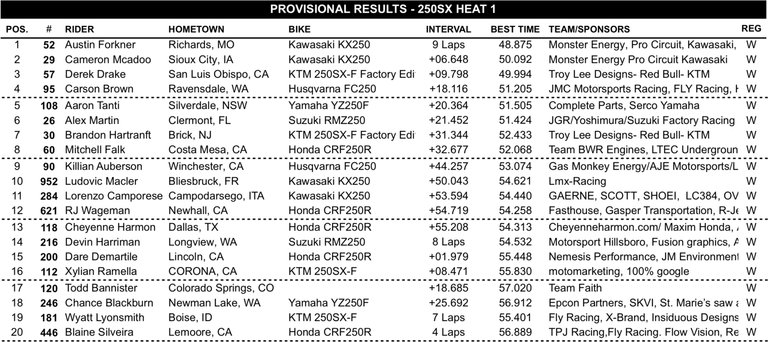 450SX Combined Qualifying - 16:20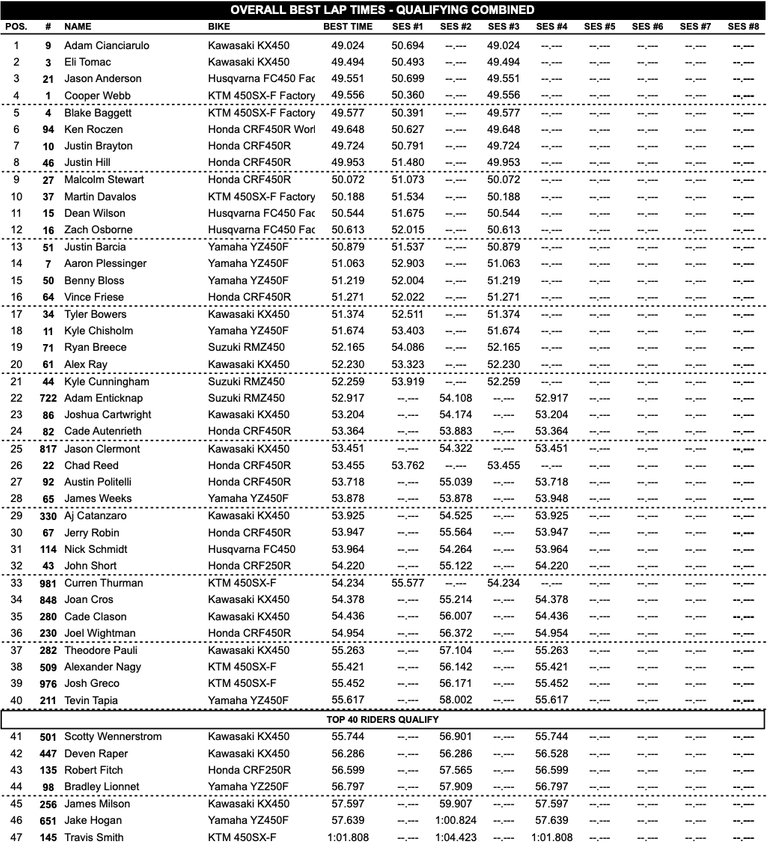 250SX Combined Qualifying - 15:50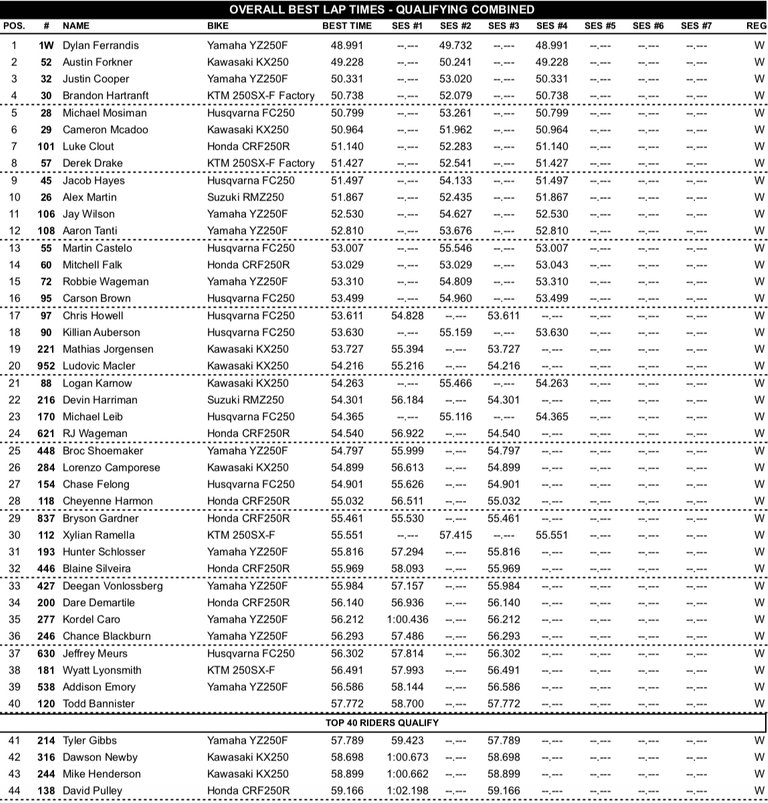 ---
Please vote for the Factory Steemit witness
To vote for me just click the image below, with your support we can get the word of steemit out there at the races!


---
Follow me for #factorysteemit and motocross news!