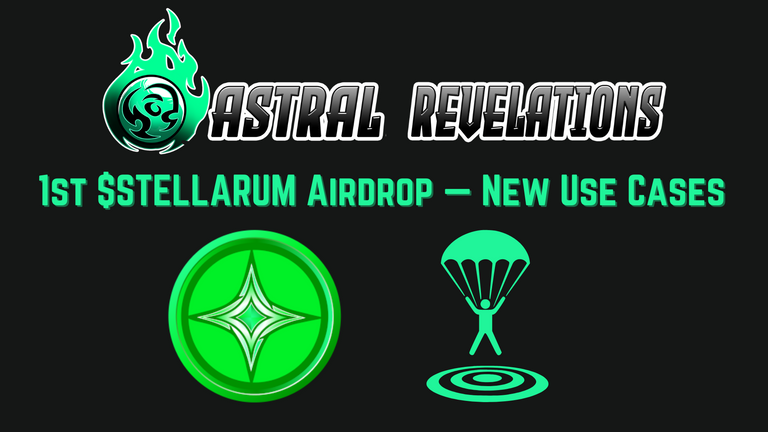 First and foremost, happy new year to all, and a huge thank you to those who have participated in our presale thus far! Your support for Astral Revelations is greatly appreciated, and we hope to continue rolling out news, previews and content that keep you excited until you can get your hands on the game ;)
---
First $STELLARUM Airdrop
Astral Revelations airdropped 83,957 $STELLARUM this last sunday (Jan. 1st) to 85 unique $ASTRA holders staking a total ~840,000 $ASTRA!
Here are the top 20 recipients:
| Staker | $STELLARUM |
| --- | --- |
| newigennity | 10000 |
| siberian13 | 10000 |
| sketchygamerguy | 7014 |
| playtoearn1992 | 6000 |
| anandkj611 | 5158 |
| entrepidus | 4200 |
| hurax | 3200 |
| captainloken | 3042 |
| oneup-cartel | 1600 |
| epic-fail | 1500 |
| toekins | 1500 |
| dlmmqb | 1331 |
| prinzvalium | 1200 |
| ramadhanight | 1200 |
| shitsignals | 1200 |
| tokenpimp | 1200 |
| spi-steemcity | 1200 |
| abachon | 1000 |
| thecryptopimp | 1000 |
| psyberbank | 1000 |
Airdrop Details
Weekly airdrop snapshots are taken Sunday at 10:00 (am) UTC
Airdrop drop rate of 1 $STELLARUM : 10 staked $ASTRA
As of today (Jan. 3rd), there are >100 unique $ASTRA holders, but not all of them have staked their $ASTRA. Please stake your $ASTRA if you wish to participate in future $STELLARUM airdrops!
---
How can I get $STELLARUM?
To participate in future $STELLARUM airdrops, you can acquire $ASTRA (to stake) through our Starter Pack Presale in two ways:
1000 Starter Packs (10 $HBD or 35 $HIVE)
Includes: 4 NFT Familiars, 2000 $ASTRA, and access to Closed Alpha/Beta tests
Limit 1 per Hive account
8,000,000 $ASTRA (0.01 $SWAP.HIVE)
No purchase limit — https://tribaldex.com/trade/ASTRA
We're nearing the 10% mark for total $ASTRA sold during this presale which will run until sold out or we launch Astral Revelations v1.0.
---
$STELLARUM — "Wut Do?" (Use Cases)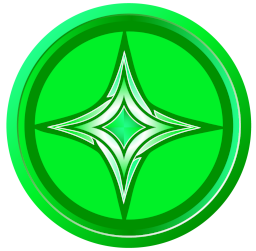 $STELLARUM is the secondary token for Astral Revelations intended as a more economical option for some of the most common game interactions. Players can progress more quickly by spending the $ASTRA they earn as they earn it, but they can retain greater value over the long term by staking $ASTRA to earn a steady supply of $STELLARUM.
Current Use Cases
You can review our whitepaper for a complete list of current $STELLARUM use cases, but we believe the most important—i.e. most economical or most likely to be commonly used—will be the following:
Evolving Familiars (substitute 1:1 for $ASTRA)
Upgrading non-NFT Keystones/Attunements (same 1:1 rate)
Consumables (some can only be purchased with $STELLARUM)
Staking fees (most economical route)
End-game access fees (lowest "cost per run")
Not all of the above will make sense yet (posts covering each major game system in detail will be released over the coming weeks), but the important bit is $STELLARUM was designed as a token streamlined for gameplay progression and entry-level passive investments.
Active players will receive "more bang for their buck" by securing a steady source of $STELLARUM to cover progression costs.
Passive investors will accumulate more long-term value in terms of transactable NFT by using $STELLARUM to leverage the utility of their assets.
---
Future Use Cases
As noted in our whitepaper, we plan to tie $STELLARUM to renting Familiars and eventually create specific Hive Engine token liquidity pool pairings. We'll dig into both of those use cases in future posts, but you can probably accurately assume what that will look like.
What we haven't shared yet (new stuffs!) are the two mini-games we're developing focused on the use of $STELLARUM:
The first is an active mini-game that doesn't require NFTs to play:
You'll receive one free daily play
Additional plays will cost $STELLARUM
Rewards will include $STELLARUM, $ASTRA and specific NFTs for top scores
More details will be shared when unveiling the mini-game around mid-January.
The second is a prototype of the Expeditions game system:
Will be used to test early NFT Familiar staking
Offers a rotating daily selection of "idle missions"
Will allow you to use any NFT Familiars you've acquired
Will be limited to Quests (rewards $STELLARUM) and Delves (rewards $STELLARUM/$ASTRA)
---
New NFTs
In addition to the mini-games we're developing, we're beefing up $STELLARUM's connection to consumables by creating a new category of NFTs: Eternal Consumables.
Standard consumables purchased with Gold/$STELLARUM (Clan consumables will cost $ASTRA) are single-use items that disappear after applying their effects. They can only be used outside of battle with individual limits on how many you can carry into each adventure.
Their effects include:
Healing
Reviving Familiars
Combat buffs
With other effects planned for testing.
Eternal Consumables will be identical to regular consumables, but they will exist as NFTs that are purchasable only with $STELLARUM (eventually $ASTRA for Eternal Clan consumables).
They'll function as follows:
Usable once per adventure
Use tier system (T1-T9) to determine potency
Can be upgraded to higher tiers through Alchemy (NFT blending like Evolving/Forging/Constructing)
Can carry 2 at a time (limit can be increased through Sanctuary upgrades)
As with the other systems we'll be spotlighting in the future, Eternal Consumables will be explained in detail along with costs, types, and of course "wen NFT consumables?"
---
Getting Involved
If you're just now learning about $STELLARUM and/or Astral Revelations, come mingle in our Discord to get regular updates, ask any questions you might have, and hang out with your fellow gamers!
The first 500 people to do so can also receive a free NFT Wisp of their choice through our Wisp Giveaway, and you can learn about the current Starter Pack Presale if you're interested in participating in the Closed Alpha/Beta testing phases.
You can also check out our earlier posts below:
INTRODUCING: Surgent Gaming — A Web3/Hive Game Development Studio
Astral Revelations — An isometric turn-based pet tactics RPG (built on Hive)
Astral Revelations — Whitepaper, Roadmap, Presale, and Giveaway!
Astral Revelations — Starter Pack Presale Details (Pre-registration Available!)
---
Stay tuned for more Astral Revelations deets!
Discord — // — Twitter — // — LinkedIn